Job title:
London On Trade Sales Specialist 
Company:
Boutinot
Location:
London, UK
Deadline:
2nd August 2016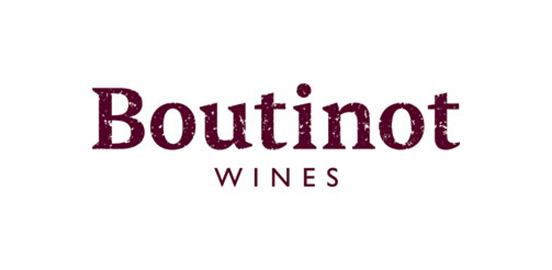 Job Description:
 So, what's the job 'in one'?
The London On-Trade Sales Account Specialist will use his/her unique set of skills to develop, establish and retain our wine business within the city of London.
What will this involve?
We want you to sell our wines to our On Trade customers and to pave the way into new markets such as London's Fine Wine Brokerages.  We've got a really great portfolio of wines for you to sell, but Boutinot is a really different place to work, so you'll find our sales roles are a little out of the ordinary too.
Your duties will include (but not be limited to) the following:
Creating and maintaining relationships with key wine buyers and sommeliers
Selling Boutinot wines from across the range (commercial to fine wine)
Developing new business with London's fine wine brokerages
Targeting and acquiring prospective business with restaurant groups and independent outlets
Creating wine offers for London's fine wine brokerages from our existing portfolio and identifying new opportunities from existing suppliers
Creating and delivering wine proposals (including guerrilla marketing tactics)
Creating and delivering staff education seminars for wine and product knowledge
Planning and executing customer trips and itineraries for business development and incentives
Planning and executing marketing trade events
Developing business plans and setting budgets within our London sales team and managing your profit and loss statement
Achieving sales, growth and prospective business targets
Assist in mentoring and training junior staff as the business grows
This is an exciting, interesting role – and a very demanding one.  It needs energy, enthusiasm, creativity and commitment; you'll need to extensive knowledge of wine and a proven history of developing relationships with key people. But if you give it everything you've got, it will be more rewarding than you could have thought possible.
What kind of person are we looking for?
We're looking for someone with a unique set of skills who will help us develop the Boutinot brand while creating sales opportunities for our wines.
You'll need to be someone who really likes people, and who other people really like.  That's because you have empathy, intelligence, discipline and a warm personality.  You'll be both interesting and interested, the kind of person your customers will look forward to seeing, and who they trust.
You'll be brave enough to make decisions that might have a long-term effect on your figures, rather than always going for the quick win.  You might turn an order away if it's not right for your customer, or tell them they've made the wrong choice of wine.  Of course, you'll also offer them the right solution.  Because you'll understand that by building great relationships with your customers and you'll get the results you need in the end.
Essentially in order to be considered, you'll need to have the following:
A minimum of 8 years of experience in a wine sales or wine buying capacity
A minimum of 4 years of experience as a large-scale wine buyer for a multi-unit wine merchant or restaurant group (28+ stores or restaurants)
A minimum of 4 years working with wine specific social media, marketing and events
A minimum of 1 year of experience in buying and marketing management capacity within a London based fine wine brokerage
Extensive wine knowledge ranging from commercial to fine wines, and a proven track record in working in both.
WSET Diploma (all wine modules completed)
Must have completed a course with the Court of Master Sommeliers and/or International Sommelier Guild
Experience in conducting wine training seminars and delivering to large groups of people
Experience is planning, organising and executing wine events for trade and press
Knowledge of emerging wine markets, such as North America. Must have worked in at least one other wine market for minimum of 5 years
Experience developing business plans and managing the associated budget
Fluent in French is essential and knowledge of an additional language is a bonus
What will we give you in return?
Well money obviously but also the chance to work with a bunch of really talented, passionate people who like you are valued for their skills and are part of a vibrant, growing International business with a great future ahead of it that you will be a vital part of.
Work Type:
Full time
Salary and Benefits:
£35,000 - £37,000 annually
How to Apply:
Applications including CV and covering letter to careers@boutinot.com