Job title:
Digital Marketing Coordinator
Company:
WSET (Wine & Spirit Education Trust)
Location:
London Bridge, Bermondsey Street
Deadline:
14 December 2016 (although the opportunity to apply may close earlier if a suitable candidate is sourced)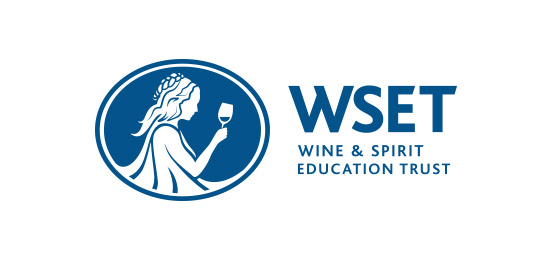 Job Description:
The Wine & Spirit Education Trust (WSET) is the world's largest provider of education and training in wines, spirits and sake. Headquartered in Bermondsey Street, London, our qualifications are available in over 60 countries. Last academic year alone over 72,000 candidates, both professionals and enthusiasts, took a WSET course.
We currently have an exciting opportunity for a Digital Marketing Coordinator to join our growing team and make the role their own.

Key Responsibilities:
The Digital Marketing Coordinator will provide support to the broader marketing team across a range of varied projects, with specific responsibility for:
Social Media
Day-to-day management of all social media accounts (Facebook, LinkedIn, Twitter, Instagram etc).
Develop engaging content to reach our unique audience.
Monitoring, measurement and reporting.
Responding to customer enquiries.
Email Marketing
Support end-to-end email activity, including planning, building, proofing and broadcasting of emails.
Closely monitor and report on performance.
Optimise email campaigns through a test and learn approach.
List management.
Website
Content management for our blog, jobs board and event pages.
Contribute to the development of new content.
Reporting and measurement using google analytics and tracking tools.
In addition, from time-to-time, you will be expected to pitch in with special projects, such as trade shows and events.
Skills & Qualities:
You hold a degree or equivalent in marketing or a relevant field.
You have a minimum of 1-2 years' experience in a similar role(s).
You're confident using CRM systems, Google Analytics, Microsoft office and Mailchimp (or similar email platform).
You're great at writing; you can write confident, succinct copy.
You're a sharp proof-reader with an eye for detail.
Bonus Points For:
The below is not required but will be looked upon very favourably.
Wine and spirit knowledge / WSET qualifications.
A second language
Ability to use Adobe Creative Suite (Illustrator, Photoshop and InDesign)
About You:
You have a can do attitude, no job is too big or too small
You're a strong communicator with excellent relationship building skills
You're passionate about digital marketing
You love being organised and can juggle multiple tasks
You're results driven
You have an interest in the drinks industry and/or further education
What you can expect
You'll join a dynamic and growing organisation situated on vibrant Bermondsey Street. Reporting to the Marketing Director, you'll be offered lots of opportunity to learn new skills and develop your career. Not to mention the opportunity to immerse yourself in the fascinating world of wines, spirits and sake!
Work Type:
Full time, Permanent
Salary and Benefits:
£22K + benefits
How to Apply:
Please send your cv along with cover letter to jreid@wset.co.uk. We will be offering interviews immediately for suitable candidates, so the opportunity to apply may close earlier if a suitable candidate is sourced.
All applicants must have the right to work in the UK.