A bottle of wine may be the go-to gift for any wine-loving friend or difficult relative but with confusing labels and distracting signage, choosing a bottle is not always as easy as it seems. Here, WSET Certified Educator Lydia Harrison DipWSET reveals the common mistakes people make when buying wine as a gift and how to avoid them. 
1. Failing to prepare
There are lots of websites, blogs and educators who can help with recommendations so if you're feeling lost do some research before you start shopping. Vintage guides for classic regions also tell you what is drinking now or what will make a great addition to someone's cellar.
2. Brand bias
Famous names may be tempting but you will end up paying a premium. Find something more unique from a region with a similar climate using the same grapes. Pinot Noir from New Zealand is a great alternative to Burgundy and Cabernet Sauvignon and Merlot blends from Chile are a great new world take on Bordeaux.
3. Avoiding advice
Asking a shop assistant for help is not accepting defeat, it's the smart move. They will likely be highly educated and have tasted the full range so can give you the best service and tailor their knowledge to your desires. Yes, they want to make a sale, but they will value your satisfaction way above how much you spend.
4. Picking by appearance
While a luxurious label can make an attractive gift, it doesn't say anything about the wine behind it. Read the fine print as this will reveal the most about what to expect from the wine and the story of its production. Anyone can pay for premium design work but it's the winemaker who makes a product great.
If you're feeling lost do some research before you start shopping.
5. Not making it personal
Think about the person you're buying for and choose a bottle to fit them. It could be a wine from their favourite holiday destination or somewhere they're desperate to go, or perhaps from a winery whose name relates to them somehow. You could even include a card saying why you chose that particular wine.
6. Seeking special offers
Supermarkets often steal your attention with bright bargain signs by the bottles they need to shake from the shelves but that doesn't mean they're the right wines for you. Don't be distracted by discount tags and take your time to scour the shelves to find the perfect bottle for the right price.
7. Purchasing by price
We often wonder how much we should spend on a wine gift, but be careful with price. The nicest bottle within your budget might not necessarily be the most expensive one on the shelf. Production processes, bottling materials, taxes and demand all affect the cost of wine, so price does not directly correlate to quality. Lesser known regions or varieties can offer great value for money.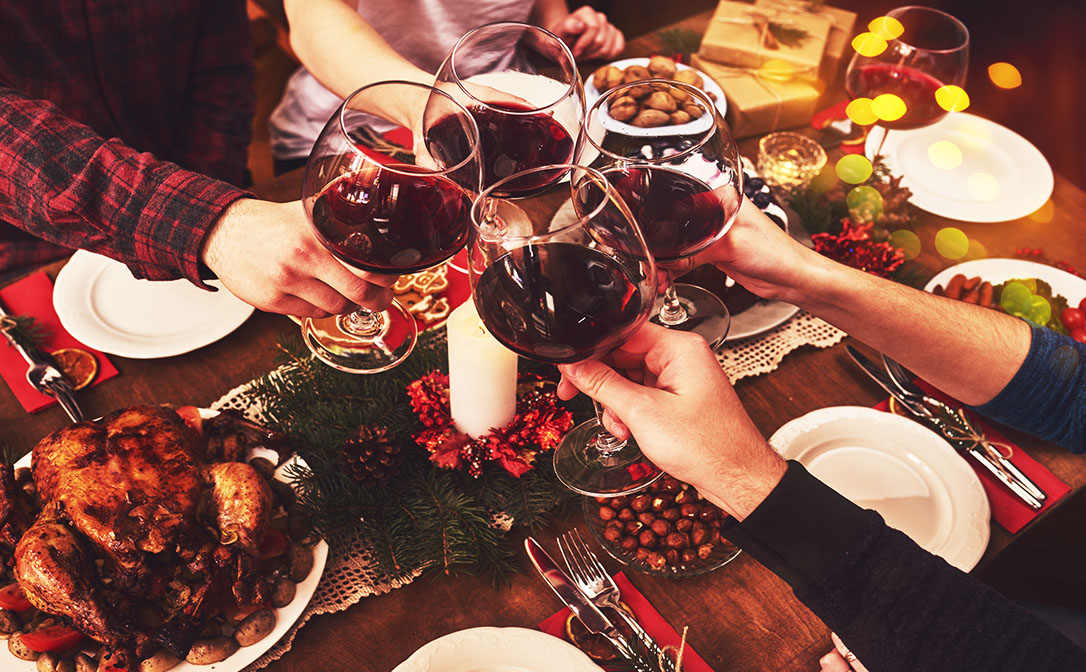 All wines work with different foods depending on their unique flavours. Consider giving a bottle alongside something to pair with it, such as a wine that goes with their favourite meal or choose a classic pairing such as Sancerre and goats cheese or biscotti with a dessert wine like Vin Santo (you can dip them in!).
9. Snubbing spirits
With so much innovation in spirits it seems a shame not to consider them as an alternative to wine. Not only can a spirit be shared among more people, it will also last longer so the receiver has a gift that keeps on giving. Gin is a hugely popular choice with a wide variety of classic and craft options available.
10. Being blinded by options
If the blinding variety of bottles is too much to take, opt for a drinks accessory. From wine-cooling gadgets to educational books, there are plenty of alternatives to wine itself. Or what about tickets to a wine tasting event or voucher for a WSET wine course so they can expand their knowledge?
Written by Lydia Harrison MW DipWSET, WSET Certified Educator and Tastings Manager at WSET School London
---

Why not give the gift of knowledge? For a gift that lasts a lifetime, signing up a friend or loved one for a wine course is a great way to show you care, and could even be a wonderful experience for both of you to share!
Available online, or in-person, click here to find the right course provider for you.
---
---