In this second blog post on how wineries across the world are coping with COVID-19, we now turn the spotlight on the EMEA region. We talk to wineries in France, South Africa and the UK to see how they have fared over the last few months.
Wineries across the EMEA region have had to deal with a wide range of challenges since the pandemic struck back in February, but the situation has varied greatly between countries.
South African wineries have probably faced the biggest challenge of all as the government banned all alcohol sales, including exports, for the whole month of April. Exports were allowed from May and off-trade and online sales from June, but on-trade sales of alcohol are still prohibited. On 12 July the domestic ban on alcohol sales was then reinstated. Judy Bakker, General Manager of boutique winery Bouchard Finlayson in the Cape comments, "One of our big challenges has been the negative impact on our sales due to the ban on alcohol sales during lockdown. Although we are now allowed to export wine, we have a significant earnings shortfall which creates a cash flow challenge."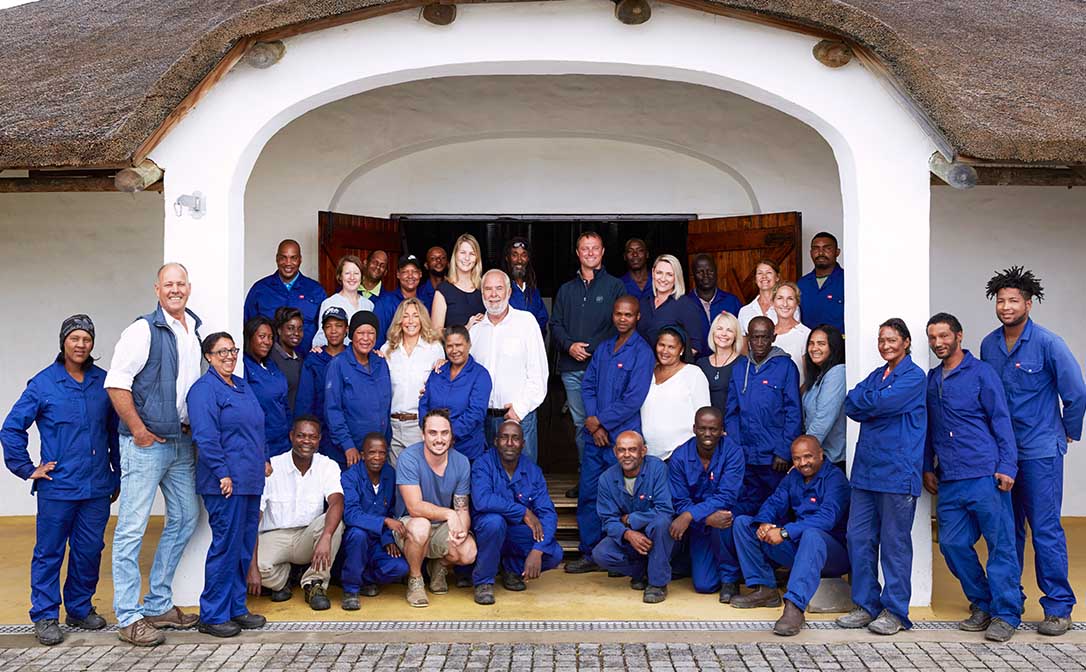 The team at Bouchard Finlayson
Although the UK has had no restrictions on alcohol sales, Hattingley Valley found themselves equally challenged. Commercial Director and WSET alumnus Gareth Maxwell says, "At the beginning of the year we were in a great position with sales growing fast, especially exports. Then, come April, the business found that it was only making 30% of its forecast sales, as on-trade business and exports – the mainstays of our sales – had dried up."
The power of online sales
Engaging with customers whilst traditional sales channels are restricted is a challenge faced by many wineries. As a result, the online sales channel has become vital. Hattingley Valley launched a direct-to-consumer campaign with a discounted mixed case anniversary offer promoted online and via social media channels. This was a resounding success, resulting in the company making four times its usual annual online sales in the month of May alone. On the back of this success, the winery decided to take the bold step of advertising on TV – the first English wine producer to do so.
Likewise in South Africa, Bouchard Finlayson has learnt to adapt to the changing trading landscape by focusing on online sales through its own online shop and via its retail partners.
In response to a mid-March lockdown, one of WSET's French course providers - Château de Pommard - decided the only option was to connect with its customers online in order to maintain sales. It developed new 'online experiences', allowing customers to travel virtually on the famous Burgundy wine road - La Route des Grands Crus - with an accompanying case of wine. In just three weeks, these daily-run live experiences attracted over 1,000 participants from countries as far apart as Hong Kong, Germany, USA, Ireland, and Australia.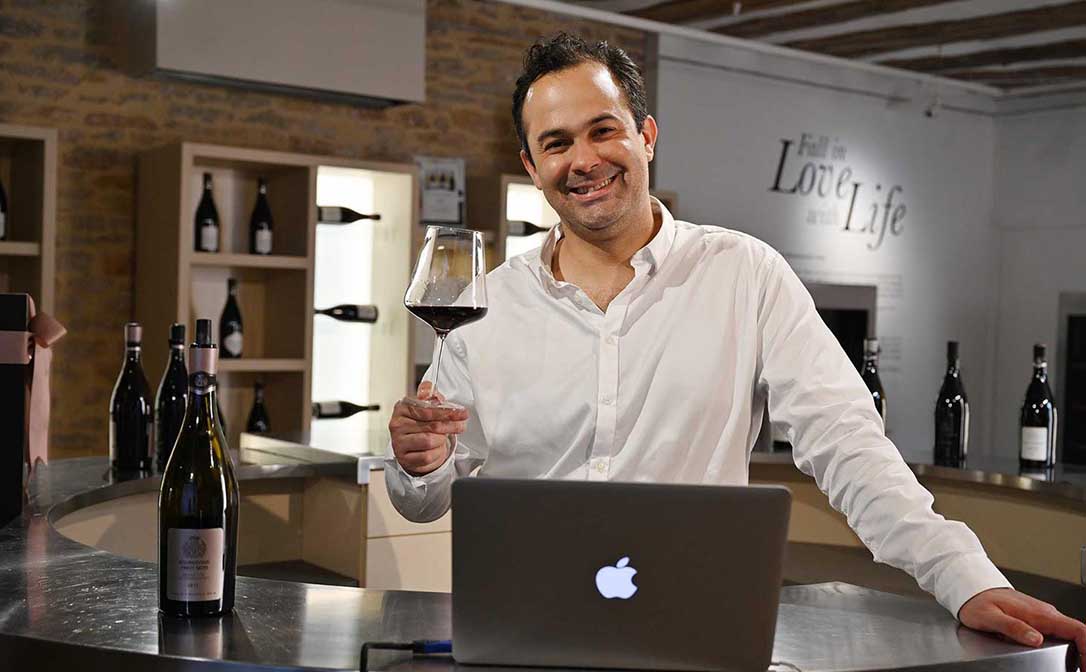 Château de Pommard created new online experiences to connect with their customers
The upside of COVID-19
Having to react to a completely unplanned situation has forced wineries to adapt and be more flexible, discovering hidden strengths. Companies have of course needed to introduce strict social distancing and hygiene protocols in their vineyards, wineries and tasting rooms in order to protect both staff and customers. But, as well as this, the pandemic has permanently impacted the way they do business.
Château de Pommard is seeing the benefits of connecting directly with their customers. Vanessa Guébels, École V director, educator and WSET alumnus comments, "Thanks to our new online experience format, we are slowly shifting towards a more direct-to-consumer model, focusing on wine education, including the launch of École V - our WSET certified wine school in Pommard and Paris - and our growing e-commerce website, which was launched back in November 2019."
Gareth explains how Hattingley Valley's mindset has shifted, "The last few months have made us realise that, in order to survive, we can't be afraid of trying new approaches. You must be dynamic and open to new ways of doing business." He reflects that the pandemic has also had the unexpected benefit of bringing the business closer to its customers, rather than being reliant on traditional on and off-trade channels.

The team at Hattingley Valley
Judy comments, "I think it's taught us to be more resilient and innovative – we've had to accept the changes and learn to adapt. The pandemic has been humbling – it's taught us to be grateful for what we have. We will definitely not take "normality" for granted again."
Planning for the future
Wineries vary in their outlook for the future but agree that COVID-19 has had a far-reaching impact on the wine industry. At Bouchard Finlayson, Judy is optimistic about the future, "Our harvest this year was excellent, and we are looking forward to producing another quality vintage. One day this pandemic will be a story and hopefully, we will be wiser for it."
In France, Château de Pommard's CEO and Propriétaire Michael Baum believes that the impact of COVID-19 on the global wine industry will be dramatic. He believes that a more direct-to-consumer focus, capitalising on digital technology, will move the wine industry away from its traditional sales model. He comments, "For the last two years, we have been preparing for a more direct-to-consumer model, driven by advances in technology, and a desire to travel without creating a significant carbon footprint. The pandemic has meant that we have had to fast-track this strategy."
At Hattingley Valley, which is just reopening its doors for winery visits, Gareth believes that the next 6 to 18 months are going to be very tough for the business – particularly in the premium sector - with the UK on-trade sector taking a long time to fully recover. On a more positive note, however, he feels that the pandemic is encouraging people to buy and feel proud of drinking English wine."
Despite the many tough challenges the pandemic has brought to wineries in the EMEA region, it is reassuring to see the creativity and innovation that have come about as a result.

If you are intrigued by the world of wine and would like to take your wine knowledge to the next level, don't forget WSET qualifications are available online as well as in a classroom. Visit our "Where to Study" page to find the right course provider for you.