Those who enjoy a nice glass of rosé know that this category of wine comes in a broad spectrum of types, quality levels, and, most noticeably, colour intensities.
Rosé wines can come from a multitude of different black grape varieties and range from dry and tart to fruity, off-dry versions. Some even sparkle.
Not only are there several different styles, but they also come from all over the world - either from solely black grape varieties or a blend of those with white grape varieties.  There are a few different ways in which to produce rosé:
Direct pressing is a method that involves pressing black grapes so that the juice is extracted and taken off the skins quickly. Leaving minimal interaction with the skins and their pigmented tannins, the juice then is fermented like a white wine. This method produces delicate wines that are pale in colour and lighter in body.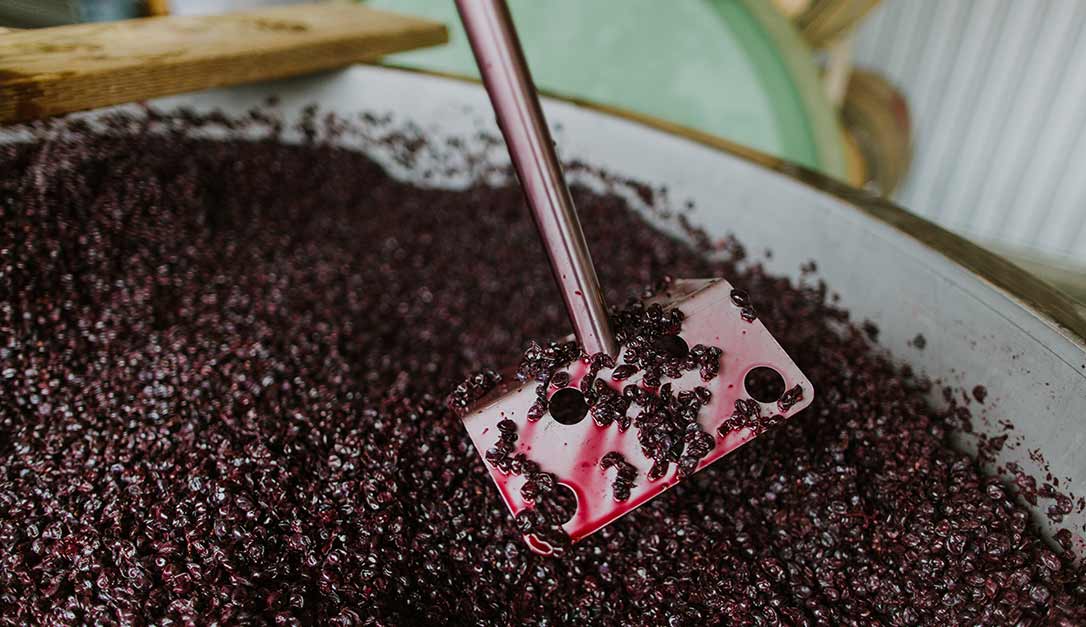 Short maceration is another method where the fruit is crushed and then spends a short period of maceration time on its skins before being pressed. Depending on the duration of time, this method results in a higher extraction of both flavour and colour.
Blending is another method, where winemakers simply blend red wine with white wine, an example being the "blush" wines found in New World regions. 
While winemakers have options when it comes to producing rosé, it comes down to what they are looking to achieve. From the vineyard site to the grape varieties and picking time to production method, each of these decisions affects the style of the final product. 
France
It would be a challenge to discuss rosé without mentioning France where these pink-hued bottles are found in most winemaking areas within the country. That said, rosé is most commonly found in Provence, which is the leading region for the production of French rosé. These pale, medium-bodied styles can be made from Grenache, Syrah, Carignan, Cinsault, and Mourvèdre and typically express delicate red fruit and herbal flavours.
If you'd like to learn more about grape growing regions around the world, the WSET Level 2 Award in Wines offers insights into the style and quality of wines made from grapes grown in over 70 different regions.
Click here to find out more.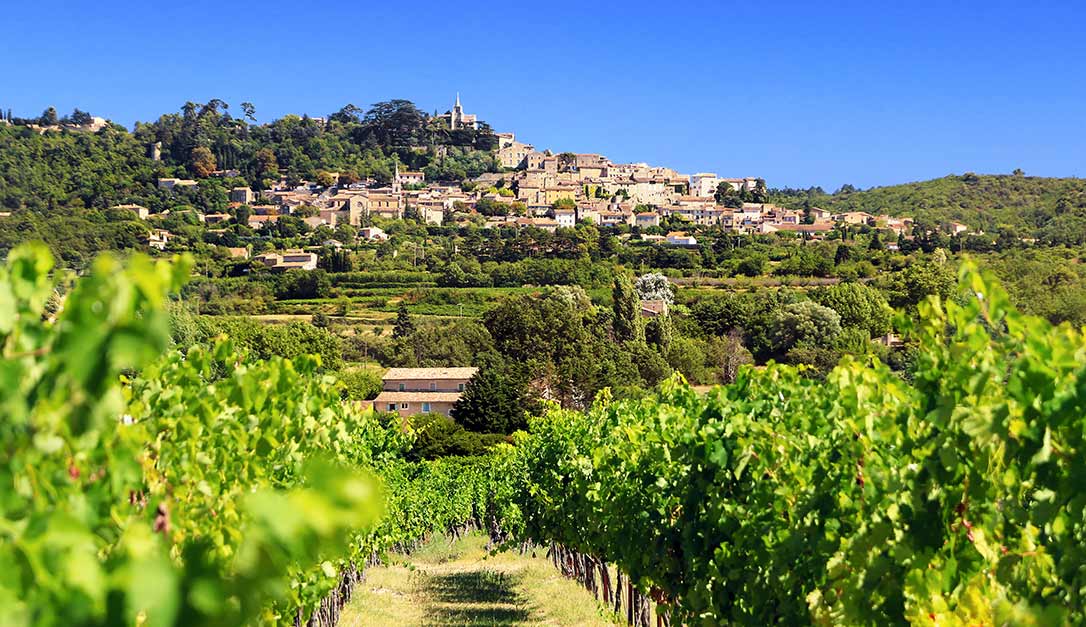 Venturing up north are the rosés of Lirac and Tavel in the Southern Rhône region. Made from Grenache and Cinsault, these fuller-bodied styles come with intense flavours that can develop even more complexity with age. Further north, in the Loire Valley there is not just rosé but multiple types of rosé.
Primarily found in Anjou-Saumur, Rosé de Loire is dry and includes a minimum of 30% Cabernet Franc and/or Cabernet Sauvignon. Also a blend of Cabernet Franc and Cabernet Sauvignon, Cabernet d'Anjou is a medium-sweet rosé while Rosé d'Anjou is less sweet and made from Grolleau, Cabernet Franc, and other local varieties. Winemakers in Touraine produce dry, fresh, and fruity styles from a medley of local varieties while rosés from Sancerre are made from Pinot Noir specifically and produce a pale and light style.
Europe
France is not the only European country known for rosé. For example, in Spain, these wines come from many regions such as Rioja, Ribera del Duero, Txakoli, even unexpected areas like Priorat. Most often made from Garnacha, these rosés can vary from pale and light to deeper-coloured with more intensity on the palate. 
Portugal is another country with a history of rosé - particularly as simple, fruity, and off-dry table wine. These days, rosé is also made fresh and fruity in Vinho Verde and fortified as a port wine in the Douro Valley. Other European countries producing various kinds of rosé include Italy, Austria, Slovenia, as well as Greece where rosé from Agiorgitiko is grown in the higher slopes of Nemea.
Rest of the world
Rosé is also no stranger to the rest of the world where it can be found in just about every wine-producing area. California has historically been known for its large volumes of White Zinfandel wines featuring a medium level of sweetness, fruity nature, and low alcohol.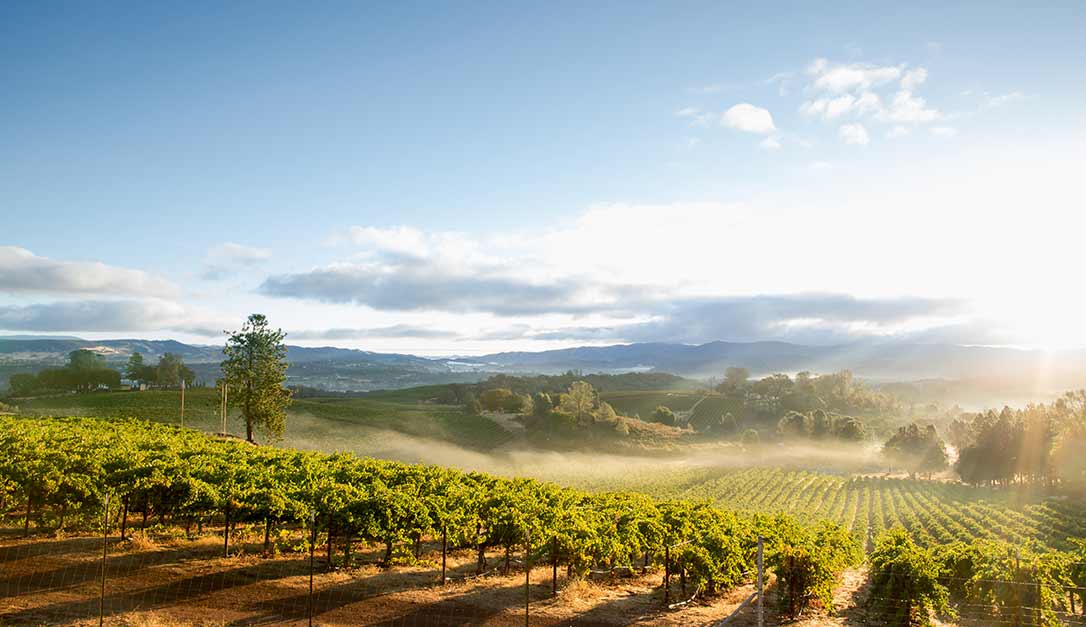 In recent years, the global production of rosé has increasingly transitioned into its light, Provençal identity utilizing the direct pressing method and local varieties. These drier examples can now be found throughout the Golden State and in other winemaking countries such as Australia, New Zealand, South Africa, Argentina, and Chile. 
Sparkling
One cannot discuss rosé while overlooking its bubbly counterpart. Sparkling rosé wines can be produced through short maceration or blending with white grape varieties. Blending red wine with white wine to make rose is not permitted in the EU, yet rosé Champagne is the only exception to the rule where Pinot Noir and Pinot Meunier can be blended with Chardonnay. The finest examples of these showcase aromas of red berry fruit along with layered autolytic notes such as brioche or pasty.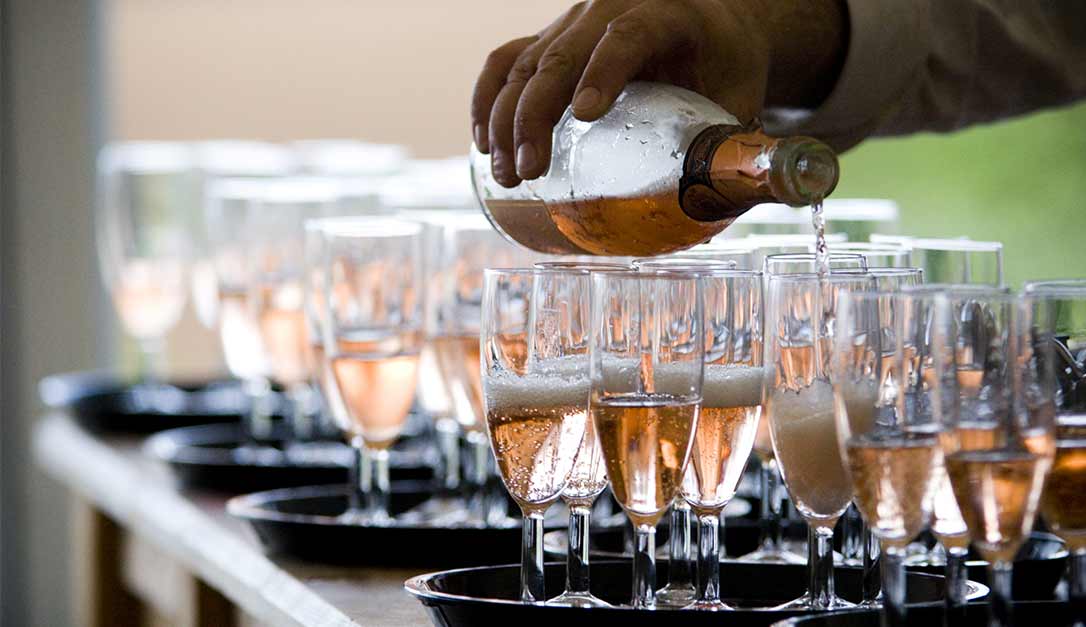 Cava can also be produced as rosé, primarily from Garnacha, Monastrell and Pinot Noir. Other sparkling rosé wines can be found in Italy's Franciacorta DOCG, as Crémant d'Alsace and Crémant de Limoux in France, and throughout several New World regions. 
As recently as 2020, Prosecco Rosé was introduced to the market. It is made by blending Glera and red wine made with Pinot Noir. A truly exciting new tipple to try!
Food pairings
One of the most underrated food and wine pairings is that of rosé. With its diverse offering, rosés can pair with a wide array of cuisines and flavour profiles. The pale and delicate versions make delicious pairings with summer salads, light pastas, and seafood.
Deeper coloured and full-bodied styles can be partnered with more substantial dishes like roasted vegetables, chicken, and meatier types of fish. These also make for excellent pairings with umami flavour profiles where the rosé's acidity and flavour intensity can match up to that of the food.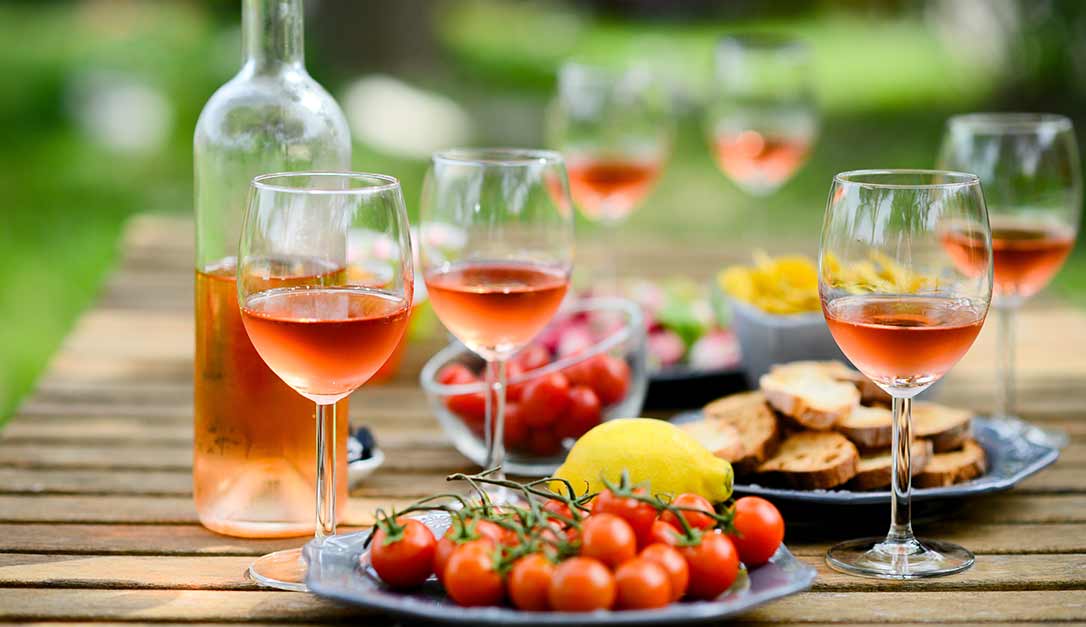 Cheers from us to everyone around the world celebrating this year's international rosé day!
We can only give you a snapshot of rosé here, but if you are inspired to take your wine knowledge to the next level, sign up for a class today! Visit our Where to Study page to find the right course provider for you.
This article was written and prepared by Julie Albin DipWSET, Regional Marketing Manager, WSET Americas. 
---
Related content: