We are continuing our career series on sake experts with Maksim Polkin, who has made a home for himself in Tokyo, Japan.  
Tell us a little about yourself and your career?
I'm a sake enthusiast: my hobby and main purpose is to spread a passion for sake across the world. Yes, I'm lucky - my job is also my hobby. Since 2022, I have been working in Tokyo for the famous sake distributor IMADEYA as the person in charge of non-Japanese customers.
 
What is the best thing you took away from the WSET Level 3 Award in Sake, and what impact have your WSET qualifications had on your career?
Before receiving the WSET qualification, I was a brand manager for the Japanese drinks category in a premium wines and spirits distributor in Moscow and a lecturer at a large sommelier school, thinking that I knew almost everything about sake. WSET helped me to structure my fragmented knowledge and admit to myself that there is still a long way to go in studying my favourite category.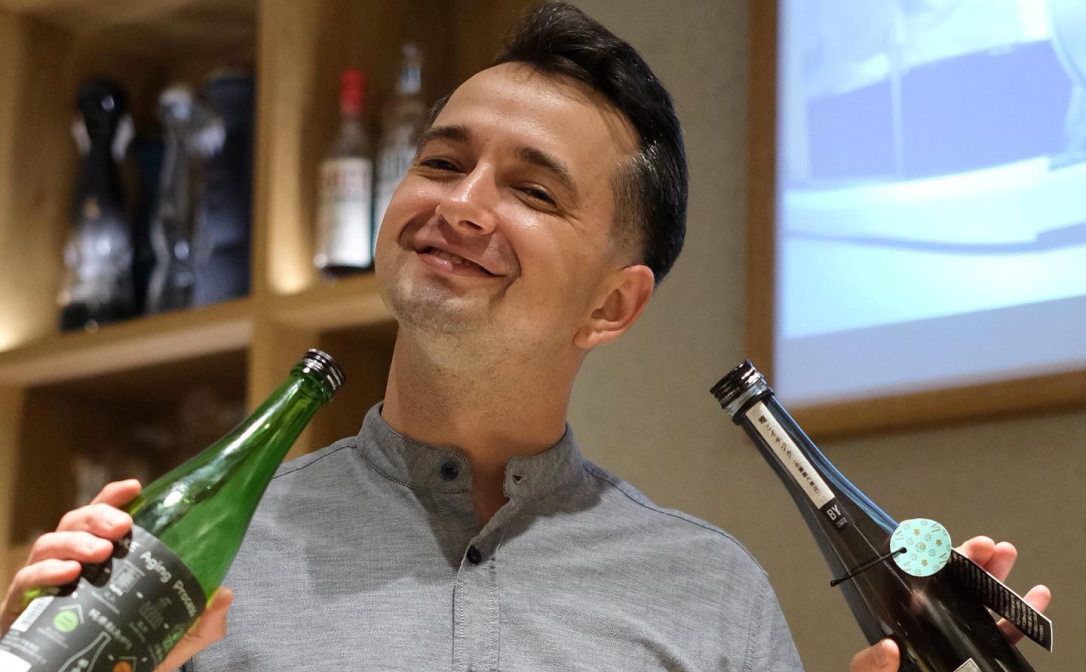 Why did you decide to relocate to Tokyo Japan?
The main motivation for moving to Japan was the WSET Educator course. After completing the WSET Level 3 Award in Sake, it became obvious that if I wanted to expand my knowledge and use all my skills, I needed to move to a more competitive market. Japan, as the birthplace of sake, seemed the most attractive option. Luckily, my current employer was looking for someone who could help the company become more globally minded, and I was referred there by my sake friends from the WSET course. Apparently, their main reason for hiring me was my WSET Level 3 Award in Sake and educator status.
What do you enjoy most about your sake career? 
The answer is quite simple -  meeting the new people who make the world a better place with their enthusiasm for sake.  
What are your top tips for anyone studying sake and want to develop their career in sake industry?
The world of sake is bigger than you think. If you continue to do what you love with all your might, life will give you the chance to find your dream job... and, of course, you need to continue to taste sake and never stop enjoying the product itself.
You can follow Maksim on Instagram at @makspolkin.
Interested in sake? Whether you're a complete beginner or a more advanced student, there's always more to learn. The best place to start is with our Level 1 Award in Sake.