Continuing our series on Scottish gin with Martin Reid from The Gin Cooperative,

we're

finding out more about sustainability in gin production, the impact on local communities, and

The

G

in Cooperative Awards.
Missed part one? Catch up here.
How does the Scottish gin industry compare to the famous whisky industry?

 
Whisky has a 500-year head start on Scottish gin regarding heritage and reputation, with the earliest note of distilling in Scotland recorded in 1494. For a long time, Scotch Whisky has been marketed as a man's drink made by men. I'm glad to say many of these stereotypes are being blown away as more female distillers and blenders come to the fore in the industry, along with the likes of Becky Paskin campaigning for a more inclusive industry that champions women in the world of Whisky. 
Scottish gin from the offset has felt like an accessible spirit. It can be mixed with what you like, garnished as you like, and is found in many famous cocktails. There are any number of botanicals that can be used to shape the flavour profile, along with several different and exciting styles of gin. We have several female-owned and operated distilleries producing Scottish gin, like Lussa Drinks Company and Isle of Cumbrae Distillers. 
How do Scottish gin producers approach sustainability?
The importance of sustainability in Scottish gin can't be underplayed when you look at the commercial and brand benefits it can bring. 
Beinn an Tuirc Distillers installed a 99kw hydroelectric system that uses the local river to generate the power used for the still. GlenWyvis Distillery in Dingwall uses solar, wind and a wood pellet boiler to generate energy that goes into the production of their whisky and gin. 
Arbikie Distillery based in Angus have a field to bottle approach where they grow the crops that go into the alcohol base spirit for their spirits. The crops are grown on the doorstep of the distillery on the family farm, significantly reducing the carbon footprint. Another fantastic example of pushing the boundaries from Arbikie was  launching the world's first carbon neutral, climate positive spirits, Nàdar Gin and Nàdar Vodka. Nàdar Gin is made using a spirit created from peas, which need no synthetic nitrogen fertiliser to grow.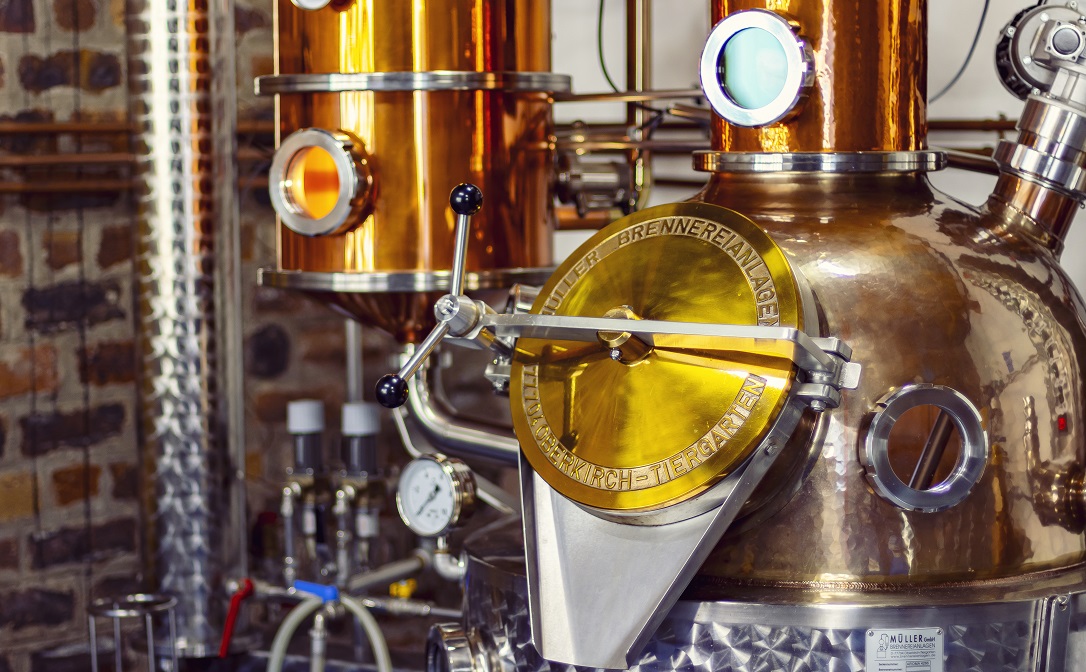 Beinn an Tuirc Distillers still is powered by an onsite hydro-electric scheme that uses water from the small river on the estate to generate electricity. (Pic: ©The Gin Cooperative)
With distilleries

located

in extremely remote locations such as the island of Unst, what impact has distilling had on local communities?

 
Many of the island-based producers face additional costs and logistical challenges due to their locations, and anyone setting up an island-based distillery has to be committed and prepared for all the hurdles that will come their way. These producers care about their islands and communities and are proud to showcase genuine Scottish gins made in the places they love. 
Depopulation is one of the biggest threats to the future of the Scottish islands, but many of the new island distilleries have created long term employment and skills opportunities. Some great examples of island based Scottish gin brands who support their local communities and use their brand to help share their island's story include the Isle of Skye Distillers, Shetland Reel - who are the UK's most northerly distillery based on Unst, and Orkney Gin Company. They all differ in size and production volumes and are very proud of playing a role in their islands' future prosperity. 
What about Scottish

g

in excites you the most?

 
Everything from new Scottish gin brands coming to market to established brands releasing new and exciting Scottish gins. The stories. The people. The places. There's something really special about seeing a new Scottish gin brand come to market that's put a lot of time, investment and thought into their recipe development, packaging, brand and story.  
I also like that the people making Scottish gin are as diverse as the products and brands themselves. Many brilliant, creative, passionate people from all walks of life and backgrounds all contributing and helping to grow the story of Scottish gin. Myself and my wife and co-founder Natalie, have been able to work with most of the Scottish gin brands, and off the back of this, we've come to know many of Scotland's gin brand owners and producers as friends and collaborators. We feel lucky to work in a fantastic industry doing something we love and care about.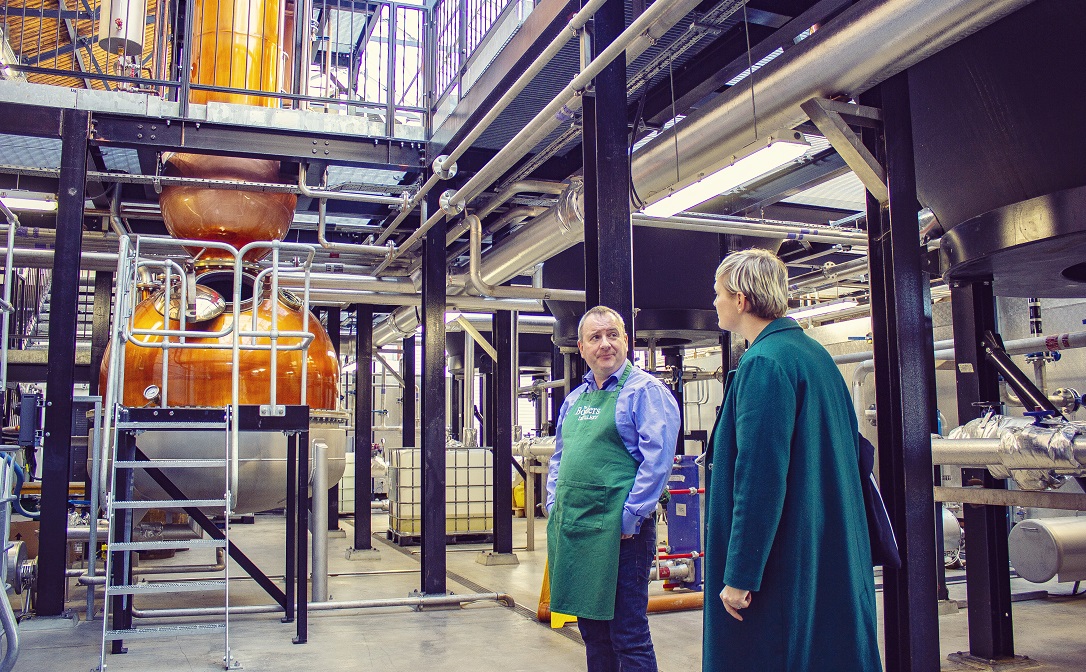 Behind the scenes at The Borders Distillery (Pic: ©The Gin Cooperative) 
A few of your judges for The Gin Cooperative Awards also have WSET qualifications. How do you think this improves their judging abilities?

 
We have one of the biggest, most balanced judging panels of any gin-related awards. With 72 judges covering industry, community and consumers, we see these three key areas as part of the reason for gin's growth and success.  
Many of our judges have some form of WSET qualification, covering nearly all available qualifications amongst them. It shows that WSET has something for everyone, from professionals in the drinks and spirits industry to consumers simply looking to further their hobby and understanding. We even have two WSET course providers as judges, which shows that we picked well when putting together our judging panel. 
Having judges with WSET qualifications is excellent for our awards, as it adds an extra level of authority and quality to the judging panel. I believe it also demonstrates that our judging panel has a variety of judges who understand gin and know how to carefully assess the qualities of each entry. 
The Gin Cooperative was

established

by Martin and Natalie Reid in 2017 as a platform for

showcasing

Scottish gin to consumers and trade, with a focus on creating and publishing original content that helps educate and inspire. Martin and Natalie are also behind International Scottish Gin Day©, a day

established

in 2018 for Scotland's gin makers and brand owners, on-trade, off-

trade

and consumers to celebrate Scottish gin.
Follow The Gin Cooperative on Instagram:

the_gin_cooperative

 
Leading image: ©The Gin Cooperative