This 30 minute webinar will give you an introduction to mezcal and discuss its rise in popularity.
Event details
Webinar
Whilst tequila is already well known around the world, mezcal is on the rise. Made from the heart of agave plants, mezcal production hasn't changed much over 200 years and is linked closely to the local traditions and cultures of the Mexican regions where it is produced. In this webinar, we will explore the history of mezcal, the production methods, and look at the rise in popularity of the spirit.
Learning outcomes:
Understand the general characteristics of Mezcal, highlighting the key elements that define the spirit.
Know how to read a label and the keywords to look for.
Engage responsibly with positive and negative consequences of the Mezcal's growing popularity.
The new series of short 30-minute webinars are ideal for spirits enthusiasts looking to learn more about spirits from around the world.
Speaker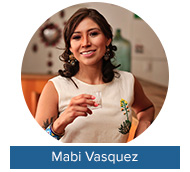 Mabi Vásquez, Co-Founder and CEO, Agavace
Mabi is an agave spirits specialist, educator and consultant with a masters degree in Industrial Design and Innovation. As a certified taster and educator of Mezcal, Mabi has judged tasting competitions and been guest speaker at drink industry's seminars and courses. She studied formal education in wine tasting and sommelier, and achieved with overall merit the Level 3 Award in Spirits by WSET. Mabi's wine and spirits studies began as part of her drive to have a solid foundation of knowledge to compliment their practical experience. With these, she can give accurate support to the agave spirits producers and brands, as well as to educate enthusiasts, through Agavache, her spirits consultant company.
This event does not necessarily constitute official WSET course material and should not be used as such.