WSET's immersive three-day Impact in Wine programme will supply you with the tools you need to become an effective and inspiring leader, and to make your mark on the UK wine industry.
Event details
Who is it for?
Management level professionals from all sectors of the UK wine trade
Budding entrepreneurs with ambitions to launch a wine business
Aspiring leaders hoping to empower a new generation of wine professionals
Some wine knowledge is recommended (equivalent to WSET Level 2 Award in Wines or above), but this is not a requirement.
---
Learning outcomes
Understand the UK wine industry landscape and what lies ahead
Get to know the UK wine consumer through detailed insights
Build a toolkit of essential commercial skills, including

Project planning
Finance
Branding
Leadership

Explore and analyse the evolving routes to consumer
Discuss innovative solutions to the challenges we face
Evaluate your leadership style and develop a personalised roadmap for further development
---
Location and time
This is a residential course hosted at the Odney Club in Berkshire. This green and peaceful setting is the perfect place to switch off from the day-to-day and focus on your personal development.
Please arrive from 4:00pm on Monday 10 July, to be ready for welcome drinks and dinner at 6:00pm.
The course programme will start at 9am on Tuesday 11 July and end on Thursday 13 July at 2:30pm.
---
What to expect
Combining industry-wide expertise with WSET's interactive learning style, this course has been designed to suit all kinds of learners. You can expect:
A broad range of delivery styles, including workshops, discussions and mini-tasks
Inspiring industry speakers and facilitators
Exclusive access to industry data and insights
The chance to taste some highly innovative wines
Opportunities to unwind, reflect and network in a relaxed and inclusive environment
---
How much does it cost?
£1,850 per person.
This fee includes:
Access to an e-learning portal, starting from three weeks prior to the course
A data pack and a digital library of recommended reading
Full course delivery and facilitation
Optional group wellness activities
Three nights of full board accommodation at the Odney Club, including breakfast, lunch and dinner
---
Speakers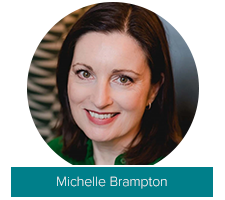 Michelle joined WSET on 1st February 2022 as CEO designate. She took over as CEO on 19 April 2022. Michelle previously spent 19 years at Treasury Wine Estates (TWE), where she most recently held the role of Managing Director Europe, Middle East and Africa (EMEA) from 2018 to 2021. During this time Michelle was also on the boards of both The Drinks Trust and the Wine & Spirit Trade Association (WSTA). Earlier in her time at TWE, she gained international and commercial leadership experience as Commercial Director UK & Ireland and as CFO, EMEA and South East Asia.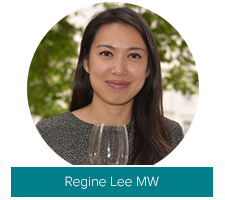 Previously a management consultant, Regine joined the wine trade in 2010. She has worked at WSET, Liberty Wines, and is currently the Managing Director of UK-based importer/distributor Indigo Wine. She has experience in commercial strategy, operations, change management, sales, training/education, and buying. In addition to her work, she did a vintage at Jordan Wine Estate in Stellenbosch and founded Women in Wine London in 2015, a trade networking group 600-people strong.  She has been recognised as an IWSC/WSET's Future 50 Award Winner and a nominee for WSET's Outstanding Alumni Award.
Gary Wyatt, wine finance and operations consultant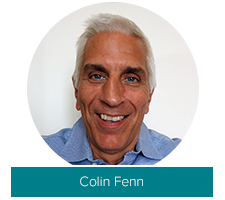 Colin's work over the years has been bringing the absolute best out of people, dealing with transitions, and enhancing performance. He has led his own consultancy for more than 20 years. He has worked for more than 160 corporate organisations and with thousands of people in 12 countries across the globe: leading events in Europe, North America, South America, UAE and Asia. He has developed an approach utilising the thinking and research from a wide base of theories allowing an adaptability which enables him to add value in a host of different contexts. His clients range from Executives in both small expanding firms and large organisations, as well as engineers, accountants, solicitors, middle managers and consultants.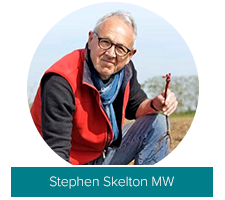 Stephen Skelton MW has been involved with growing vines and making wine since 1975. After working and studying in Germany, he returned to Great Britain in 1977 to establish the vineyards at Tenterden in Kent (now the home of the country's largest wine producer, Chapel Down Wines), and made wine there for 22 consecutive vintages. He now works as a viticultural consultant, setting up vineyards to produce both still and sparkling wines. He is an award-winning author and has published over a dozen books, almost all on English and Welsh vineyards and wines. His latest book The Knight Who Invented Champagne is about the development of glass bottles in the early 1600s. He became a Master of Wine in 2003 and is a Liveryman of the Vintners' Company.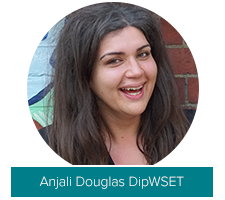 Anjali Douglas DipWSET is a Wine Educator and Events Manager for WSET School London. She currently teaches Level 1-3 wine qualifications at the school. As Events Manager, she oversees a programme of 100 annual consumer events, from introductory tastings to advanced masterclasses. She is the recipient of the prestigious Dom Pérignon Golden Vines Scholarship and will begin the MW programme in September. Prior to her work in wine she worked in diversity and inclusion for museums, galleries and festivals and aims to bring better inclusivity to the wine trade in as many ways she can.
Additional speakers to be announced soon...
---
Does this replace the BACK course?
Yes, this course is an evolution of WSET's Business and Commercial Knowledge (BACK) course, which ran successfully for 10 years.
The course bears many of the hallmarks of the BACK course – the same great location, inspiring industry speakers, exclusive access to valuable data, and incredible networking opportunities. It will also continue to provide solid coverage of commercial concepts and skills.
The new iteration of this course puts a renewed focus on how innovation and leadership can help our industry turn challenges into opportunities. It also brings a refreshed format with a broader range of delivery styles and activities.
---
Booking terms and conditions
Payment
Payment in full must be made at the time of booking and places are not confirmed until payment has been received. Unfortunately we cannot take provisional bookings.
If you would like to pay by invoice, please contact our Course Co-Ordinator Charlotte via cfoster@wsetglobal.com.
Booking deadline
Bookings must be made by Monday 19 June 2023.
Cancellations and transfers
You may transfer this course to another person any time before the start of the course.
Cancellations are accepted up to Friday 9 June 2023 and a full refund will be given.
If a booking is cancelled after this date, the course fee is non-refundable.
Please note: The speakers may be subject to change.
---