The evening of Monday 26 January saw an audience of over 500 people gather at the Guildhall in the City of London to honour top performing candidates and Diploma graduates from WSET's past academic year.
Hosted by WSET Honorary President Gerard Basset and WSET Chief Executive Ian Harris, the ceremony saw some 50 Awards made to the best candidates of the 2013/14 academic year at Levels 2, 3 and 4 as well as the presentation of WSET Level 4 Diplomas to 140 of the year's successful graduates. Heading the list of award winners was Julie Frankland of Cambridge Wine Merchants, the new holder of the Vintners' Cup, given to the top Diploma graduate of the year.
The ceremony, in its eighth year, also recognised those who teach WSET programmes around the world, with the Riedel Trophy award for WSET Educators of the Year going to Bibendum (UK), Westminster Kingsway College (UK) and Cathy Marston of The International Wine Education Centre (South Africa).
Marston the first in South Africa to be awarded the Educator of the Year title said:
I am thrilled to have been named International Educator of the Year. As South Africa continues to shine on the world stage, it is becoming clearer to all that an international qualification is the way to go. Hopefully the award will inspire even more students to study a WSET qualification!
As graduates, award winners and their guests enjoyed the post-ceremony reception, Chief Executive Ian Harris said:
This is an evening I look forward to every year, a genuine celebration of the results of a lot of hard work and effort by so many students. We could not have achieved the growth over the past decade without such a dedicated team of educators and course providers around the world, and with another record year of students in the pipeline I look forward to congratulating even more graduates and award winners next year.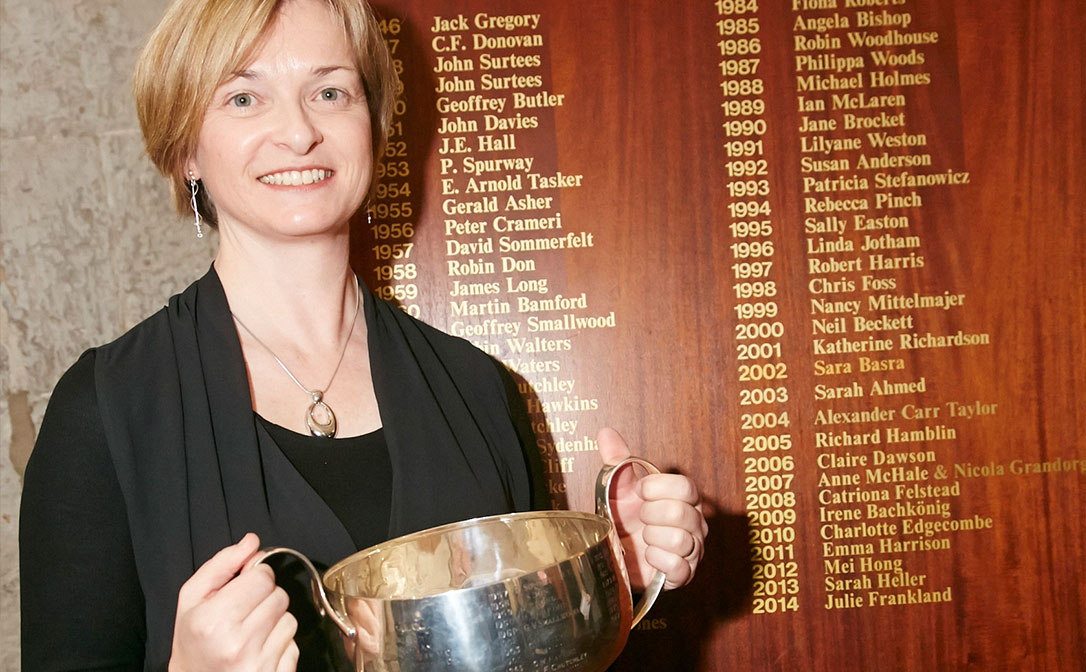 Vintners Cup Winner Julie Frankland DipWSET of Cambridge Wine Merchants