WSET Asia Pacific recently delivered a Level 1 Award in Wines course to a group of refugees and asylum seekers, with the aim of making hospitality education and employment opportunities more accessible to local underprivileged and ethnically diverse communities.
Working with RUN HK, a local charity dedicated to empowering and rehabilitating refugees through sports and education, WSET's Hong Kong office invited a small group of beneficiaries from RUN HK to participate in a one-day Level 1 Award in Wines course.
Led by WSET's Business Development Manager, Ling Cheong, the course included a guided tasting and concluded with an exam. For religious reasons, two of the attendees couldn't participate in the practical tasting; however, they were still able to complete the course and take the exam.
Ling Cheong commented on her experience of teaching this group:
"[It] was truly eye-opening. Based on the background of this unique group, I had taken extra care to prepare my course delivery to meet their needs and avoid any potentially sensitive issues (for example, wine is inaccessible, if not forbidden, product for most of the participants). I was learning and re-adjusting the delivery throughout the whole course!"
She continued, "The ultimate goal of education is to make a positive long-term change. Teaching for this course was definitely fulfilling and rewarding in this sense."
The feedback WSET received from the participants suggested that they found the experience worthwhile:
Ruth* remarked, "The whole course was very well-structured and taught. It was a bit tough due to the complicated names and regions but was well worth the time and information provided to learn."
Shalu* also noted, "I was incredibly grateful to take this 1-day course and delighted to learn about wine. Although I could not taste it, I could smell the aromas. This was a wonderful opportunity for me to learn about something completely new."
Jayne Schrantz, Education Operations Manager, RUN HK, said of the course, "Thanks v to the support of WSET in Hong Kong, our RUN HK participants really enjoyed their recent opportunity to explore wine education - a completely new field for them. This course was especially timely for our participants because they will soon begin an advanced entrepreneurship course that is focused on hospitality and catering. We look forward to them applying this new WSET education and knowledge about wines to their hospitality projects!"
Commenting on the initiative, Jude Mullins, Managing Director of WSET Asia Pacific Limited, said, "Knowing that we have been able to provide a new learning opportunity for students who are facing some of the most challenging times in their lives has been incredibly rewarding for all of our team here in Hong Kong. To meet these students, see their enthusiasm for learning, and their vision for a future career in the hospitality industry in the country/territory where they are finally granted asylum is a true privilege. To play just a small part in their journey has been both inspirational and humbling."
Looking ahead, WSET Asia Pacific will continue to work with RUN HK to support hospitality educational needs for their beneficiaries. Some of them will be able to use our Asia Pacific Bursary Fund to progress to Levels 2 and 3 in their wine and spirits education.
For more information about WSET Asia Pacific charitable initiatives, please contact Ivy Ng at: ing@wsetglobal.com
*Pseudonym for the RUNHK participants
Taking part in the Great Refugee Challenge!
To show our continued support for RUN HK, WSET Asia Pacific recently formed a team to participate in the charity's winter fundraising programme – The Great Refugee Challenge.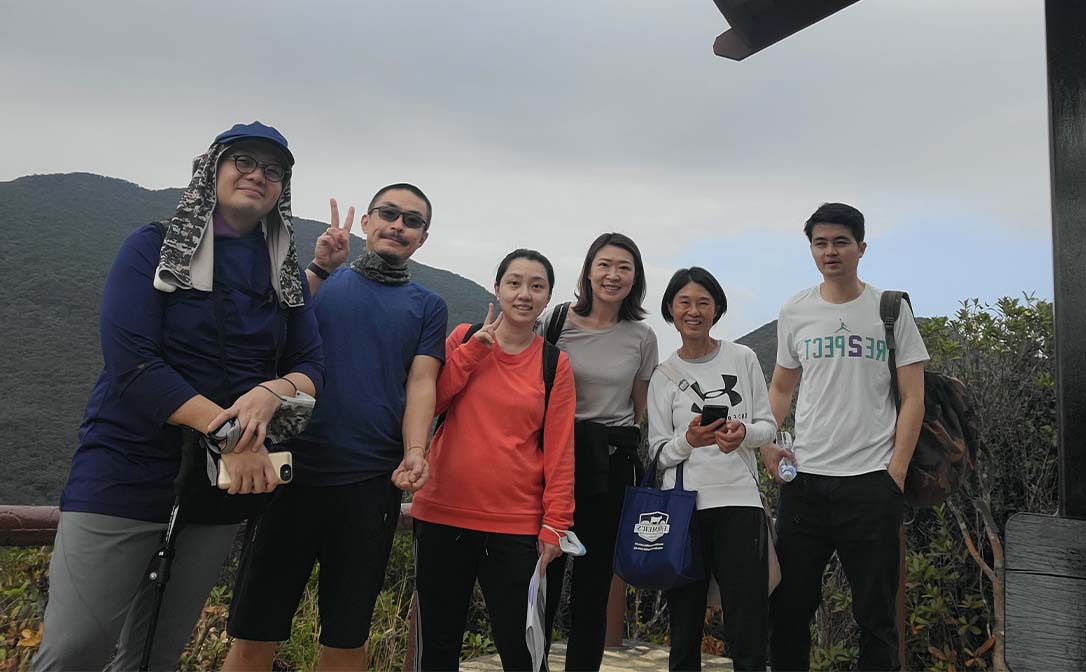 The challenge involved answering 14 questions related to refugees in HK and following clues over a 4km scenic but somewhat challenging walk. It was a great team-bonding exercise even if we did not win the prize for the most correctly answered questions, nor the fastest completion time!
---
Related content: