This introductory course is designed for individuals who are entering, or who wish to enter, the hospitality industry.
About the course
This course will help you develop practical skills, including the art of serving wine, that can be used in a restaurant setting. By the end of the course you will understand correct serving procedures, how to use the necessary equipment and how to make food and wine recommendations. This course is delivered over two consecutive days and includes the WSET Level 1 Award in Wines which is covered on day one. If you already hold the Level 1 Award in Wines or a higher level WSET wine qualification you are eligible to book onto the second day of the course only, subject to availability.
For a list of course dates click here.
Successful students will receive a WSET certificate for the Level Award 1 in Wine Service and the Level 1 Award in Wines, in addition to a Level 1 Award in Wines lapel pin.
What's covered
The main principles of wine service
How to enhance customer service
How to care for and handle wine service equipment
How to serve wine effectively
How to store wine
How to make food and wine pairing recommendations
Career options available
The WSET Level 1 Award in Wines course
Do I need any prior knowledge?
No prior knowledge is required. All classes are delivered in English therefore a good level of English is beneficial.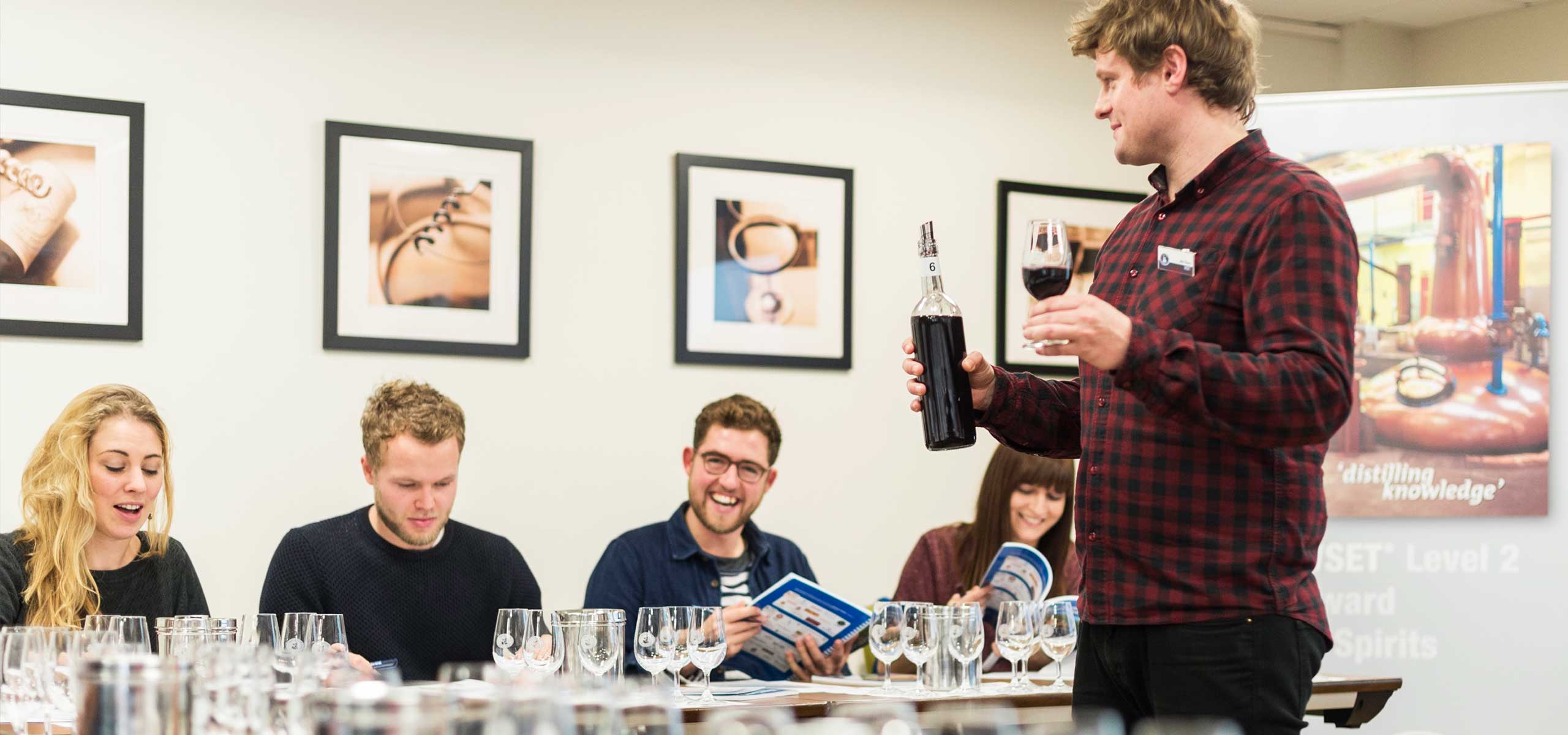 What study options are available?
At WSET School London we have one classroom delivery option for this course.
We do not offer the Level 1 in Wines course online.
How much does it cost?
The cost is for the two day delivery and includes all study materials, wine samples, tuition, examination and provision of service equipment during the course. If you already hold the Level 1 Award in Wines you are eligible to book onto the second day of the course only, at a reduced cost, by contacting Student Services at courses@wset.co.uk or on +44(0)20 7089 3841.
Assessment
The Level 1 Award in Wine Service is assessed during the last session of each day of the course. A pass in both exams needs to be gained in order to achieve a pass overall.
The first day (Level 1 Award in Wines) is assessed with a 30 multiple-choice question paper to be answered in 45 minutes – to pass you must correctly answer 70% of the questions. The second day is assessed with a role play restaurant wine service scenario.
How can I book?
Bookings can be made online by selecting the preferred delivery option and course date(s) from our calendar. 
Please read the terms and conditions before making a booking.
For any enquiries please email our Student Services team at studentservicesteam@wsetglobal.com
I did the course with Russell today – it was really interesting and he made it great fun.
Lizzie - Student
Notice of qualification withdrawal
Please note that the Level 1 Award in Wine Service will be permanently withdrawn on 31 July 2018. All examinations and resits for this qualification must be completed by this date. Please email courses@wset.co.uk if you have any concerns.