A high-level course in spirits, covering a broad range of spirits from across the world and looking in detail at the production and maturation methods that define them.
Perfect for the serious spirits enthusiast or those who need to make informed decisions or recommendations about spirits for work.
About the course
This new advanced-level course has been developed in collaboration with the global spirits industry's keenest minds, and will develop to a high-level your ability to describe spirits accurately, and account in detail for the style, quality and price of spirits. 
Successful students will receive a WSET certificate and lapel pin, and will be able to use the associated WSET certified logo.
What you'll learn
Unit 1
A detailed understanding of the techniques used in spirit production:

Processing of raw materials
Alcoholic fermentation
Distillation
Post-distillation practices

An overview of 23 additional spirit categories, focusing on:

Principal production methods
Key styles
Key labelling terms
Factors affecting the style and quality of spirits, studying eleven core spirit categories in detail:
Scotch Whisky
Bourbon
Rye Whiskey
Tennessee Whiskey
Cognac
Armagnac
Caribbean rum
Tequila
Mezcal
Vodka
Gin
Unit 2
How to taste and describe spirits using the WSET Level 3 Systematic Approach to Tasting Spirits®(SAT)
Do I need any prior knowledge?
This course is open to students who have passed the Level 2 Award in Spirits, or the Spirits of the World unit (Unit 4) of the WSET Level 4 Diploma in Wines and Spirits. If you haven't passed either of these, but have obtained the relevant knowledge and experience, you are eligible to gain entry through successful completion of an online entry test.
All classes are delivered in English, and assessment involves the writing of short-form answers. Therefore, a strong grasp or written and spoken English is beneficial.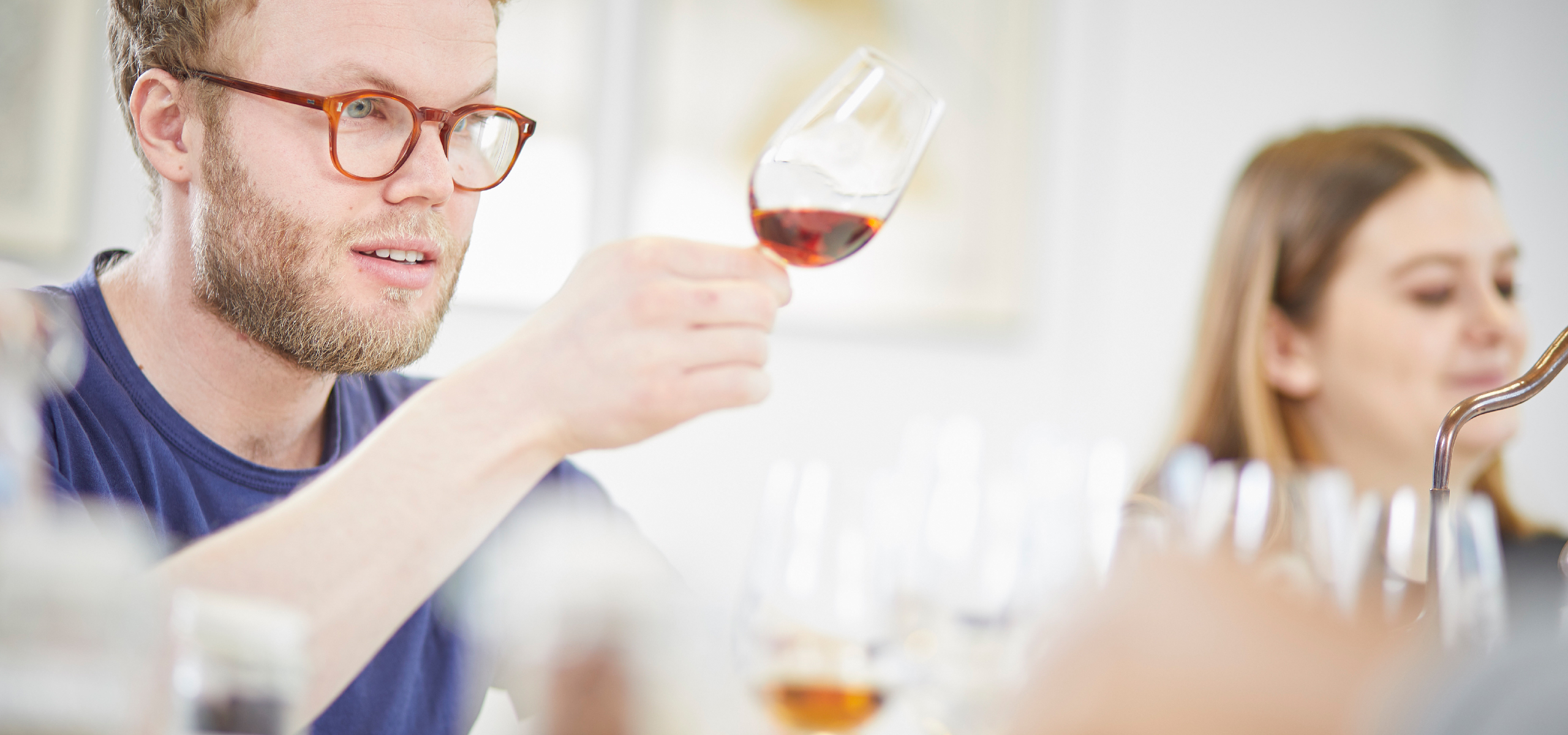 What study options are available?
At WSET School London we deliver this course as an intensive classroom course taking place over 5 consecutive teaching days, followed by the examination on the 6th day. 
This is a rewarding and demanding course - you are required to allot plenty of time for pre-study prior to your first day. We recommend minimum of 52 private study hours, in addition to classroom attendance, most of which will need to take place prior to the course start date. We recommend booking at least three weeks in advance. 
This course is currently unavailable for online study. 
How much does it cost?
The cost includes all study materials, spirit samples, tuition, six ISO tasting glasses, examination and postage.
Assessment
The 2½ hour closed-book examination is made up of:
Unit 1: a two-part theory examination

Part 1 is made up of 50 multiple-choice questions
Part 2 is made up of short answer questions

Unit 2: a tasting examination of two spirit samples tasted blind
A mark of 55% is required in both units to pass.
On successful completion of the examination you will receive a WSET certificate and lapel pin, and will be able to use the associated certified logo.
How can I book?
Bookings can be made online by selecting the preferred delivery option and course date(s) from our calendar. 
Please read the terms and conditions before making a booking.
If you have any booking enquiries, please email our Student Services team at studentservicesteam@wsetglobal.com.
Anyone with a real passion for spirits and the desire to progress in the industry should get involved in this new qualification.
Ben Gibbins, Hospitality Consultant
Additional information