Gain this market-leading qualification through interactive online study combined with in-person tasting tutorials. Perfect for both the trade professional and the serious enthusiast seeking specialist-level product knowledge and analytical skills.
About the course
Develop specialist-level skills and knowledge through a structured weekly online study programme that is flexible to work around your existing commitments. The Online Diploma covers the same syllabus as the classroom course but in a supported Online Classroom which allows you to study alongside your peers under the guidance of a dedicated educator. Please note that the examinations are completed in person and not online.
This course not only develops advanced product and production knowledge but will also develop your skills in research and analysis, which will continue to be of use to you in the future.
As you work through the course you will be asked to share your learning experience with the rest of the course group, discussing in depth developments and topical issues around the industry. Tasting is an essential part of studying for this course, as such you will be expected to regularly share notes from your own tastings and review notes from your peers applying your theory knowledge to draw conclusions about the wines described.
The online course is supported online by highly qualified and experienced tutors, many of whom are MW's, and all of whom are subject matter experts.
The Diploma is universally viewed as a stepping-stone to the MW programme.
Upon successful completion of all Units students will receive a WSET certificate and lapel pin and may use the post nominal DipWSET.
What's covered
The Diploma is comprised of six Units of study each designed to develop expertise in a specific area.
You will be required to complete online weekly tastings, with educator feedback, of at least 1 wine per week for Units 3-6 (not provided, students to provide their own samples).
Unit 1: The global business of alcoholic beverages
The dynamics of the global market for alcoholic beverages
The local market
The marketing of alcoholic beverages
Unit 2: Wine production
Viticulture
Vinification
Maturation, treatments and packaging
Unit 3: Light wines of the world
Northern and Western Europe
Central, Southern and South-Eastern Europe
Africa, Australasia and Asia
The Americas
Unit 4: Spirits of the world
Production of spirits
Types and styles of spirits
Unit 5: Sparkling wines of the world
Methods of production
Types and styles of sparkling wines
Unit 6: Fortified (liqueur) wines of the world
Methods of production
Types and styles of fortified wines
Do I need any prior knowledge?
To enrol on this course you must have successfully completed the WSET Level 3 Award in Wines or the WSET Level 3 Award in Wines and Spirits. WSET School London will not accept any other previous learning for enrolment on this course.
The course is of a high-level, students will need to possess competencies in research, analysis and report writing similar to those required for a first year degree course.
The course is delivered Online and in English therefore basic computer literacy, internet navigation skills and a good level of English is required.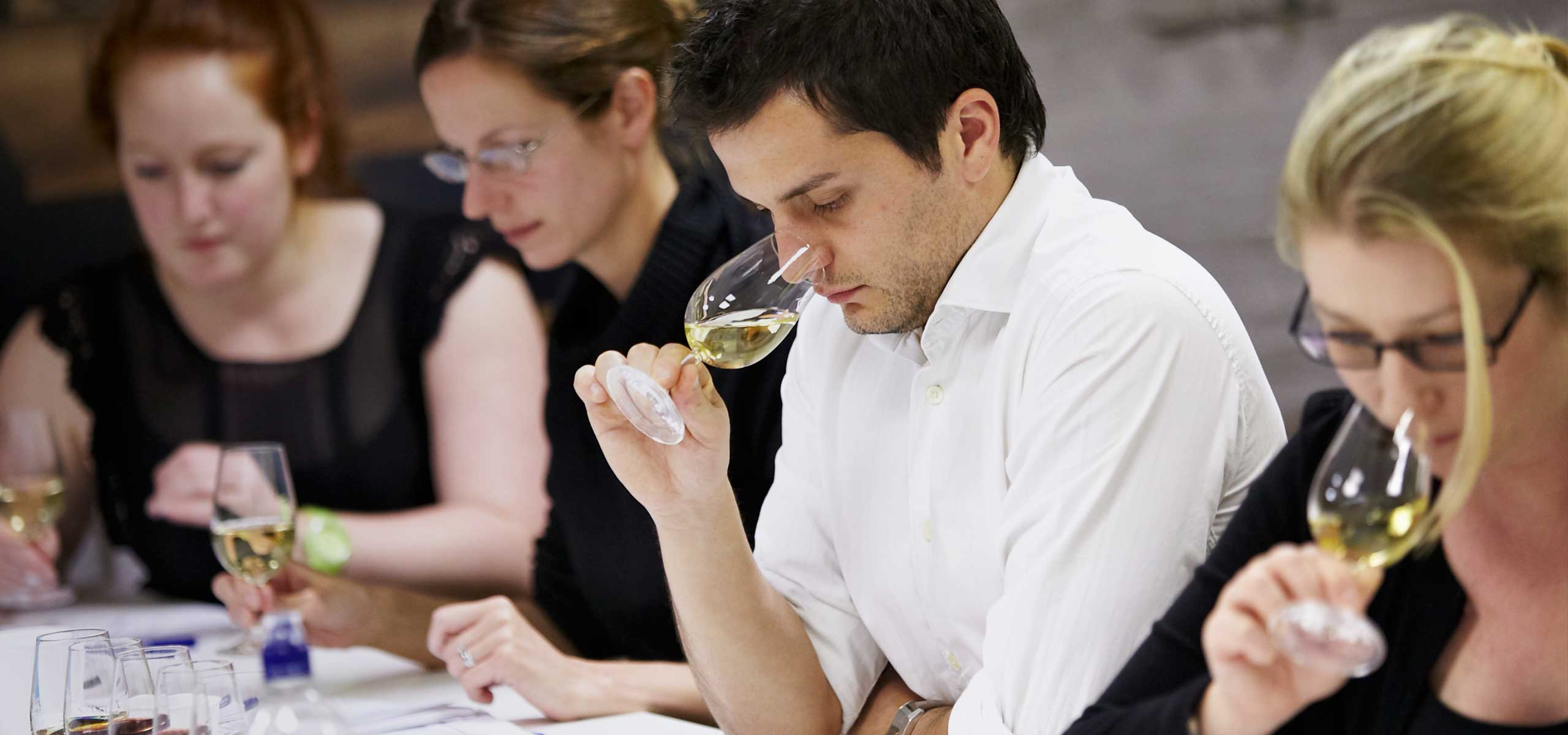 What study options are available?
The course is delivered over two years and split into two parts. Semester One must be completed before you can enrol onto Semester Two.
Students should be prepared to dedicate substantial amounts of study time to this course. A minimum of 15 hours to study per week is recommended to successfully complete the course.
Semester One Online
24 weeks of online guided study plus research and revision time, and examination days.
Covers Units 1, 2, 6 and the first part of Unit 3.
Includes a two-day attended Tasting Tutorial of 15 wines to introduce students to the WSET Level 4 Systematic Approach to Tasting.
Semester Two Online
28 weeks of online guided study plus research and revision time, and examination days.
Covers Units 4, 5 and the remainder of Unit 3
The dates and locations for the tutorial and exams for each intake are detailed in the course dates.
How much does it cost?
The diploma costs start from £2,398.00, depending on your location and course delivery option.
The fee includes all online tuition, Online Classroom support, study packs, Unit study guides, Tasting Tutorials, the WSET Level 4 Systematic Approach to Tasting Wine, the Oxford Companion to Wine and examination fees. Only the first attempt at each exam is included, re-sits and transfers are subject to additional charges.
You will receive a set of 6 tasting glasses for each semester when you attend the tutorial which is linked to the course.
The Level 4 Diploma may be paid for in instalments. To be eligible for this payment method you must be a permanent UK resident with a UK bank account.
Assessment
Each unit is examined separately and the assessment format varies by Unit. Over the duration of the course you will be required to complete written theory exams, tasting exams and a coursework assignment. Your selected course delivery option will have set examination dates for each Unit. Please note: the exams are NOT online.
For full details on examination format and requirements please see the Level 4 Specification.
For re-sits and transfers information please see our Exam Results and Re-sits page.
How can I book?
Provided you meet the prior knowledge requirements and are 18 years of age or over, bookings can be made online by first selecting your preferred course date from our calendar.
If you have a UK bank account and would like to pay by standing order, please email student services to request a booking form: studentservicesteam@wsetglobal.com
Please read the terms & conditions before making a booking.
If you are unsure if you meet the entry requirements please contact Student Services on +44 (0)20 7089 3841 or studentservicesteam@wsetglobal.com
Confirmation, joining instructions and study materials will be sent to you in the post once payment has been received. Students booking less than ten working days prior to the course will collect materials on the first day of the course. Alternatively materials may be delivered within the UK by special 24hr delivery upon payment of the appropriate fee.
I have enjoyed the online interaction with other students, it has helped motivate me to pick up the books when I haven't felt like it!
Changes to the WSET Level 4 Diploma
The WSET Level 4 Diploma in Wines and Spirits will be withdrawn on 31 July 2019, with the launch of the new WSET Level 4 Diploma in Wines on 1 August 2019. All students enrolled on the current Diploma will be automatically transferred to the WSET Level 4 Diploma in Wines in September 2019. 
There is no reason to delay starting your Diploma studies as any units successfully passed will be credited against the new programme. Please watch the video for details and refer to the transitional arrangements below. 

Transitional arrangements
There will be one final Unit 4 Spirits examination for resit-only candidates in March 2020. All students transferring with a pass in Unit 4 or who gain a pass in March 2020 will graduate with the WSET Diploma in Wines and Spirits upon completion of all Units.
Students interested in studying Spirits will be able to study for the new WSET Level 3 Award in Spirits from 1 August 2019. 
Pub: 27 April 2018