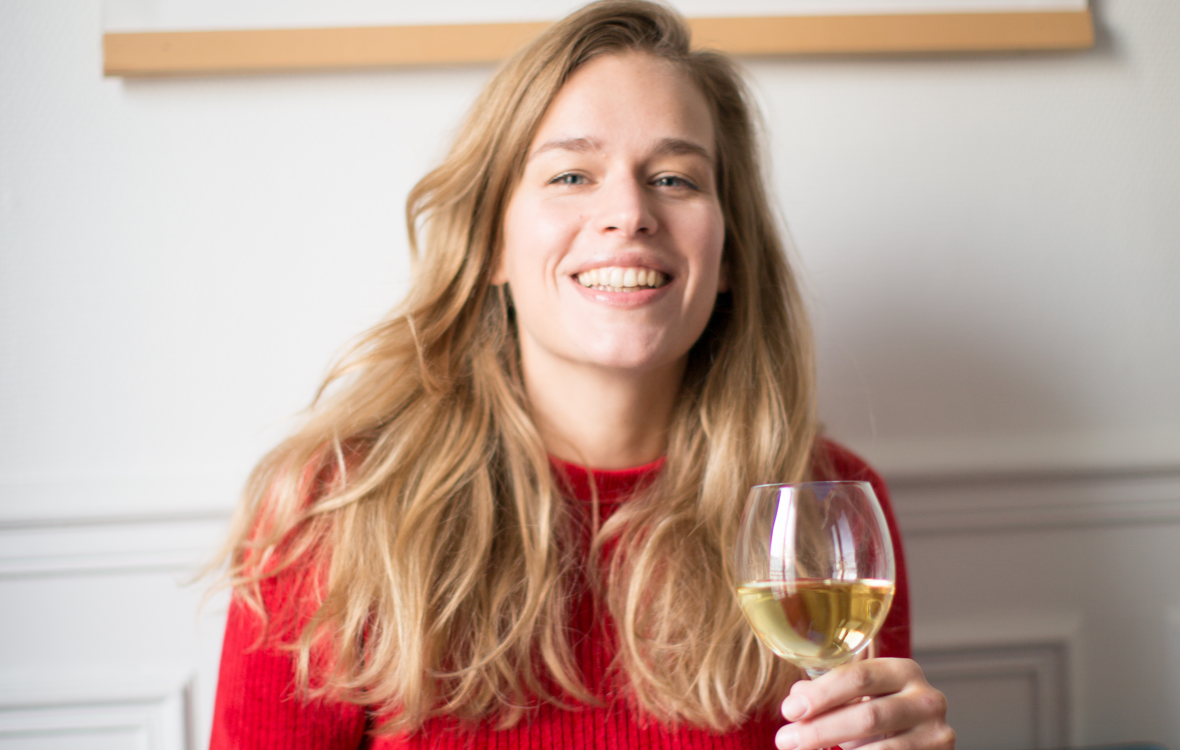 Claudia Bastiaensen DipWSET
Wine Educator
Claudia fell in love with the world of wine while living and working in France. After initial jobs in marketing for perfume and beer brands, she decided to follow her heart and pursue a career in the wine industry.
Claudia has held various positions in marketing and sales for wine and Champagne brands, as well as running her own business in wine tastings and events. Claudia currently works as the Head of Trade Marketing for importer / distributor Berkmann Wine Cellars and enjoys combining the commercial work in wine with her work as a WSET Certified Educator. 
Claudia holds the WSET Level 4 Diploma in Wines, which she completed in Mâcon, France. She has a particular passion for all wines French, sparkling wines and wine business.
Get to know Claudia Bastiaensen
1. How did you get into the wine industry?
Like a lot of people that work in the wine industry, I didn't begin my career here. I started out in marketing for perfume companies, where I learned to recognise different aromas and work with my nose. I then moved to the alcohol industry to work for Heineken. It was a great place to learn about marketing but I am not really a beer drinker! While I was there, I became more interested in wines and started doing the WSET courses. I then decided to try and get a job marketing in the wine industry, and began working for Champagne Pommery. I also had my own business for a period, doing wine events and education, which I ran alongside studying for the Level 4 Diploma in Wines, while living in France. Ever since, I've always loved working in both the commercial side of wine as well as education.
2. How did WSET prepare you for a career in the wine industry?
WSET qualifications are really helpful in two ways. First of all, they give you enough knowledge to be comfortable and confident working with wine. Wine is not an easy industry to get in to, and you need to have the knowledge and relevant qualifications to be taken seriously. WSET helps you lose the 'Imposter Syndrome' feeling when trying to make your way in to the industry. Secondly, it gives you credibility – especially at Diploma level. It's a professional qualification and succeeding in it really shows that you are credible working and educating in the wine industry.
WSET also helped me get to know a lot of people in the industry, which was really interesting. It's a great way to grow your network.
3. Do you have a favourite wine or grape variety?
I always try to drink something different so that I continue to learn. However, I spent seven years working and living in France, so I do have a slight preference for French wines. If I had to pick one favourite region it would be Northern Rhône. I drink a lot of full-bodied whites and really like Marsanne Roussanne blends. I also adore the region's peppery, black fruit style of Syrah.
Or I could drink Champagne any day…
4. Why do you think it's important for people to learn more about wine?
For those who have an ambition to work in the industry, it's important to have an understanding of different appellations and grape varieties. If you learn for fun, it can help you make better decisions when it comes to purchasing wine. It's such a minefield out there – if you want to spend £10 on a bottle of wine, you can find some absolute gems, but you can also find some really disappointing, badly-made wines. I think WSET courses help people understand what it is they like about particular wines, such as high acidity or low tannins, and give you a bit more background information on different styles, regions, grape varieties, and where you can find really great value for money.
5. What do you enjoy most about teaching at WSET School London?
Teaching alongside a more commercial job is the perfect mix for me. I love sharing my knowledge and passion for wine. Teaching Levels 1 and 2, what I enjoy most is meeting people who know very little about wine and witnessing the moment it clicks for them. They leave with a basic understanding of why wines taste the way they do and it's so brilliant to be able to give someone that knowledge. When I teach the higher levels, particularly the Diploma, I find it extremely enriching because I can have passionate, interesting discussions with the students. For example, when I teach the wine business module on the Diploma, it's very much an interactive discussion. I try to use the fact that there are different people sitting in the classroom, with different experiences, and have a conversation that draws on everyone's knowledge.
6. What are your favourite topics to teach?
Given the nature of my day job, I love teaching wine business. I also love teaching French wine – trying to demystify the country's appellations and wine styles – because I spent so long in France and did a lot of my wine education there.
7. Do you have any advice for people wishing to enter the drinks industry?
I'm always pretty honest and tell people that liking wine isn't the right basis for pursuing a career in the industry. I would encourage people to think it through and really consider what they want to do.
For example, if you're an accountant – do you want to use your transferrable skills to become an accountant in the wine industry, which would be a fairly light transition, or do you want an extreme 180-degree career change where you work for a vineyard doing tours and tastings? Working in wine isn't one job – there are thousands of different jobs out there – and you'll need a different strategy for getting to each role. If you want to make a radical change, you'll also need to consider the financial consequences. Start by asking yourself which of your current skills you'd like to take with you to apply to a wine career.
It's good to give people a realistic picture of what it's like to work in the wine industry and not sell it as dream where everything is positive. The positives are you get to work with a product we're all amazingly passionate about, meet amazing people, maybe travel to amazing places, and taste some amazing wines. All that's brilliant, but if you work in a more corporate role, like myself, remember it is still an office job.
8. What are your top tips for passing WSET exams?
First of all, read the book and study! It sounds obvious, but I really recommend students read the relevant chapters before class, so they can have an interesting discussion with the educator about the topics.
In terms of tasting exams, I recommend setting up groups with your fellow students. Tasting with others is less expensive and helps calibrate your palate.
Do mock theory exams and practice timing yourself. Work on how to plan and structure your answers because this is as important as knowing the theory. Look at those command verbs and think about the best way to answer the question, before simply writing down everything you know about the topic.
9. In your opinion, what is the future of the drinks industry?
What I really love about the wine industry at the moment is that anything can happen. It's moving from quite a traditional, male-led industry to a much more diverse and dynamic industry. The internet and social media has definitely made it easier for a younger, more diverse crowd to have a voice in the wine industry.
When it comes to what wines people are drinking, I don't think we've seen the end of the natural and organic wine movement, with consumers being more conscious of what they drink.
And, like it or not, the low-and-no alcohol category will continue to expand. It's been challenging for the wine industry to jump on that bandwagon because, in terms of taste, alcohol-free wine is simply not as good as an alcohol-free beer or spirit yet, but I do think we'll see more businesses experimenting with that and better examples of those wines being produced.
10. What is your dream job?
The funny thing is, what I'm doing at the moment is pretty close to being a dream job! Combining my background in marketing with my passion for wine education, and doing that at such an amazing and reputable institution as WSET School London, is an absolute dream for me. I can see myself doing this for the foreseeable future.
Next to that, my personal ambition is to start the Masters of Wine programme and continue on my own wine education journey.
11. What is your proudest achievement?
The wine industry can be an intimidating place, and I come from a background without any links to wine; I'm from the Netherlands which is not a wine country. So for me, finding my place in the wine industry – firstly while I was living in France and now while I'm in the UK – is my proudest achievement. I've been able to build up my position and credibility and knowledge in the industry without help from a family or personal network. That's definitely something I'm proud of.
I love sharing my knowledge and passion for wine. What I enjoy most is meeting people who know very little about wine and witnessing the moment it clicks for them.