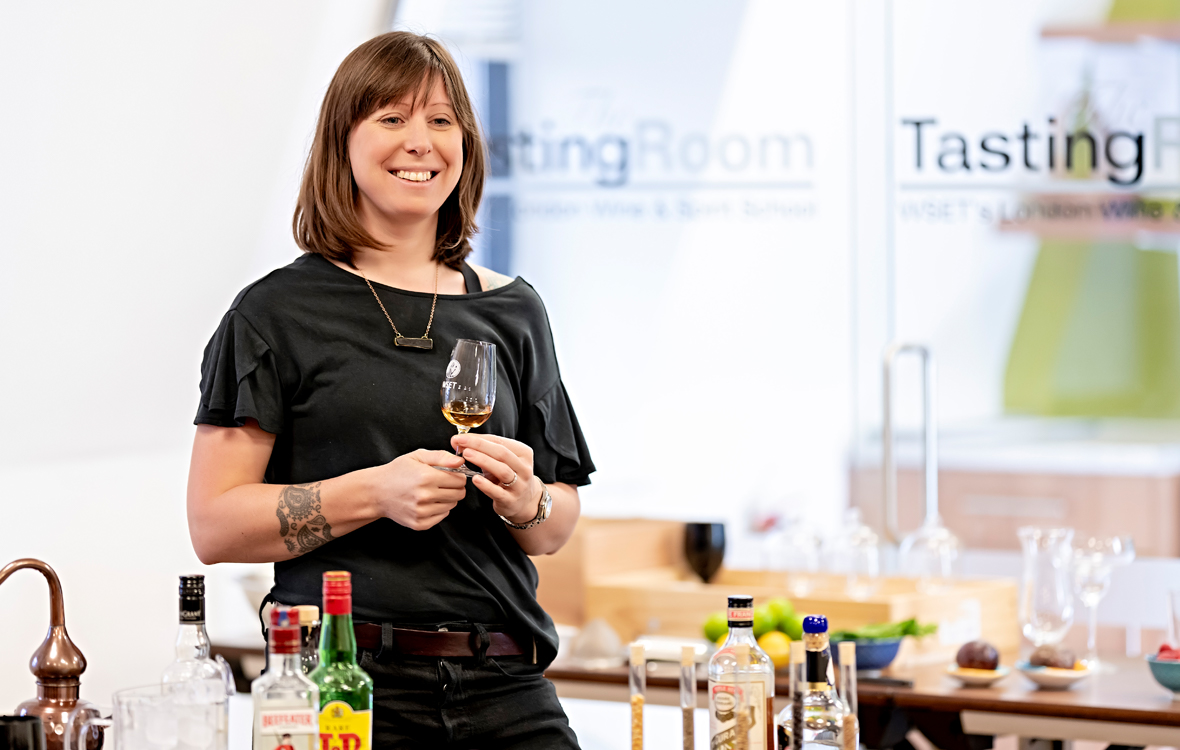 Hannah Lanfear, Spirits Educator
Clocking in at 18 years of service to the cocktail and spirits industry, Hannah's journey took her from a teenager pulling pints and pouring rum in a harbour-side tavern in Cornwall, to making fancy drinks for the cognoscenti in some of the world's elite bars including London's Milk & Honey, Bungalow 8 and Boisdale.
She's travelled the world as a global brand ambassador, experiencing bar culture the globe over and worked distillery-side, managing the sales, marketing and exports at Jensen's Gin.
Since turning her experience to education, she has built a fantastic reputation for her engaging teaching style. In February 2019 Hannah was named Imbibe Educator of the Year for her exceptional work in developing spirits education in London and across the globe.
Hannah teaches all levels of spirits qualification at WSET School London and also hosts many of our spirits tastings.