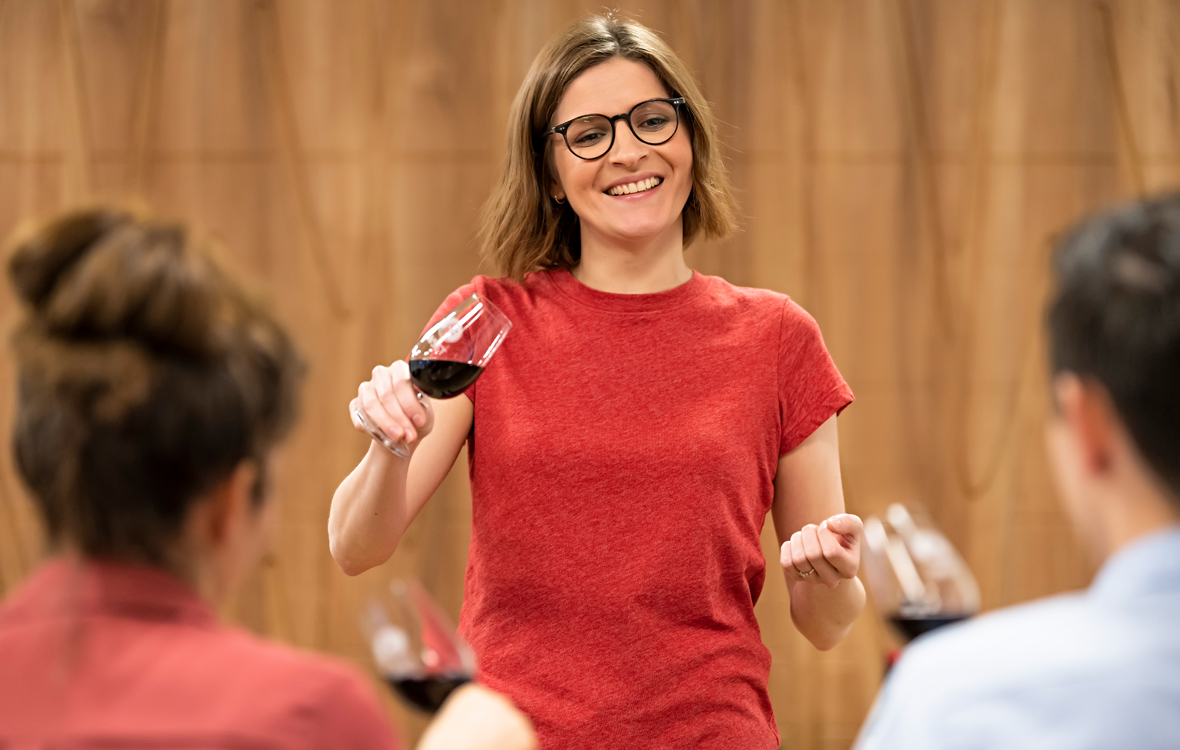 Lucy Stevenson DipWSET, Dip IDM
Marketing Manager and Wine Educator
Lucy delivers our range of beginner-level wine tastings and teaches about wine at WSET Levels 1-4, specialising in the fortified wines unit of the Diploma. She's a Certified Sherry Educator and is keen to convert every student into a sherry drinker!
As Marketing Manager, Lucy is responsible for the promotion of our courses, tastings and events. She loves the blend of classroom and desk time that her job offers her, and feels very fortunate to be able to spend so much time with students, learning about their passions and goals. 
Specialisms: Fortified wines, Spanish wines, Chilean wines. 
If you're passionate about travel, food, horticulture, science, or just love discovering something new every day, the drinks world offers you all of this and plenty more.