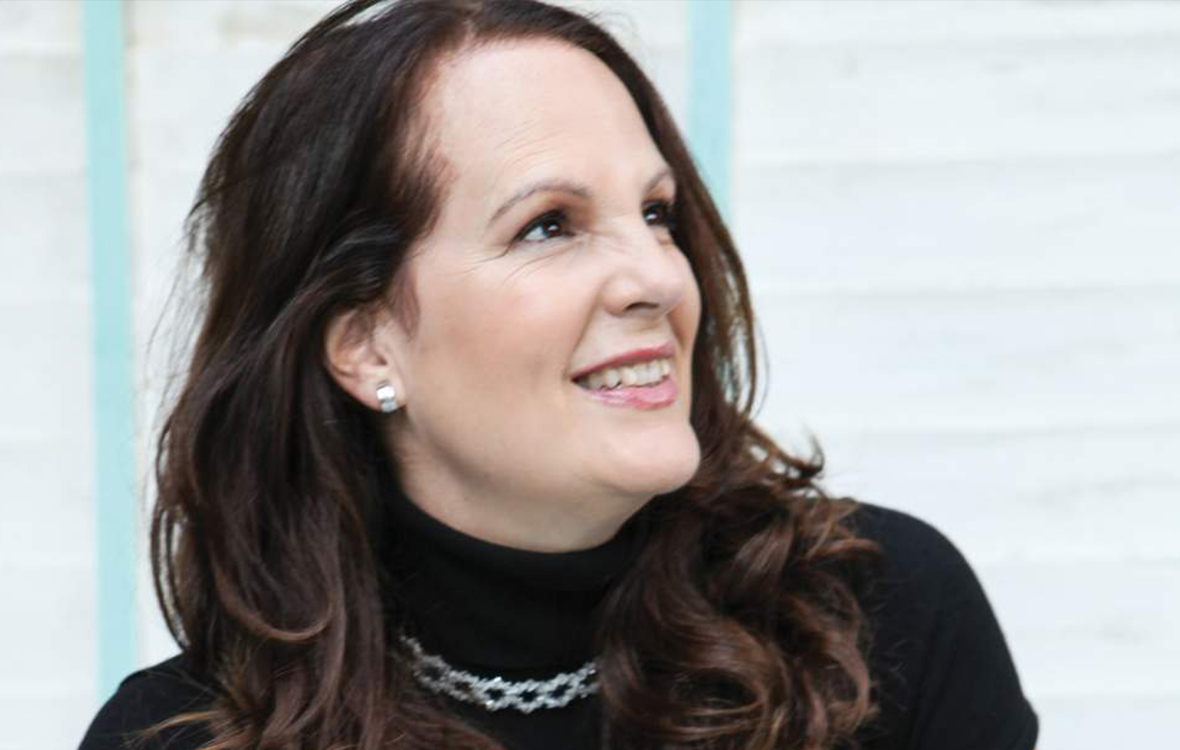 Michelle Cherutti-Kowal MW
Wine Educator
Michelle is a dual Italian/Canadian citizen who left behind the Toronto finance world to build an enviable career as a freelance wine educator, speaker and consultant in London. An established figure in the global wine trade, Michelle teaches WSET qualification courses, judges international wine competitions and presents tastings and masterclasses all over the world.
Michelle teaches all levels of qualification at WSET School London, with a particular focus on the Level 4 Diploma. Michelle's specialist-level knowledge and engaging teaching style have made her one of the UK's most sought-after wine educators. 
Specialisms: Italy, South Africa, North America, Bordeaux, Burgundy
Get to know Michelle Cherutti-Kowal MW
1. How did you get into the wine industry?
While I was living and working in Toronto, I took a cooking qualification in the evenings and part of the program was a wine course. I was hooked! When I moved to London a few years later, I knew there was a school devoted to wine, so I immediately embarked on all the WSET courses.
Initially, I wasn't planning on working in the wine industry but due to the 2000 tech crash my job offer in London was cancelled and I found myself with free time. It was at that point I started the WSET Level 4 Diploma in Wines and considered switching careers.
2. How did WSET help you on your journey to becoming an MW?
The courses were (and are) fundamental to becoming a Master of Wine. The Master of Wine program expects students to have the knowledge (both theory and tasting) of all the wine regions in the world and that's exactly what you get with WSET courses.
3. What is your favourite wine and why?
Hard to say – I always refer to myself as a bit of a wine tramp – I like lots of wines. If you look at my cellar, there is a bias towards Italy and France in particular. I think most countries are represented in my cellar. If I had to pick, I would say that I start Friday evenings off with a glass of fizz – either Champagne or Prosecco Superiore – both make me happy!
4. Why do you think it's important for people to learn more about wine?
The more you learn about wine the more you appreciate how hard growers and producers work. People who have a bit more knowledge tend to spend more per bottle and that's what the industry needs the most. It makes me crazy that people are willing to pay more to see a movie then they spend on a bottle of wine.
5. What do you enjoy most about teaching at WSET School London?
I meet amazing students from all over the world. It's fantastic how wine brings people together.
6. What are your favourite topics to teach?
Italy – there are so many regions and different grapes! I am constantly learning and studying. I also really enjoy teaching the business of wine, a subject which is fundamental to our industry.
7. Do you have any advice for people wishing to enter the drinks industry?
Wine really needs to be your passion. The wine industry (alcohol industry as a whole) is highly regulated and combined with constant oversupply, it can be a difficult for businesses to be financially successful.
8. What are your top tip(s) for passing WSET exams?
There is no substitute for studying all the material and doing exam preparation, both essay prep and blind tastings. There are so many opportunities to taste now adays. I encourage students spend a couple of minutes looking at, smelling and tasting every glass of wine they have, and then keep a log of it on their phone. It's that kind of consistent practice that pays off at exam time.
9. In your opinion, what is the future of the wine industry?
I think the future looks bright. Wine is convivial enjoyed with food and people – that will never disappear. Climate change is a huge challenge, but I believe the wine industry is already changing and adapting to meet that challenge. Wine oversupply is still an issue.
10. What is your dream job?
Most people that I meet think I already have my dream job and they are not wrong! I guess being rich enough to have my own winery would be the icing on the cake?
11. What is your proudest achievement?
I think becoming a Master of Wine. Passing my Diploma with Honours in 2003 and getting a scholarship was pretty special too – that was the first time I really thought I could make a career in wine.
Most people that I meet think I already have my dream job and they are not wrong! I guess being rich enough to have my own winery would be the icing on the cake?