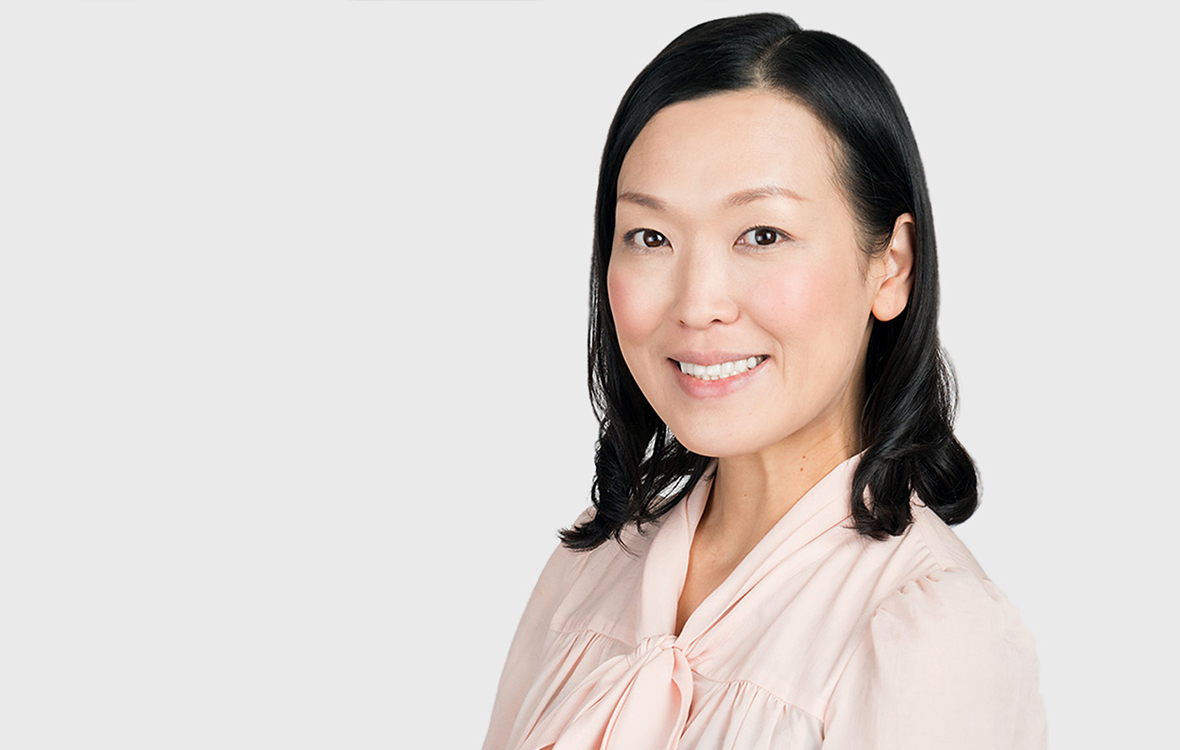 Honami Matsumoto
Sake Educator
Honami has been working with wine and sake for more than 15 years.
She has an undergraduate marketing degree from Lancaster University. She also trained at Les Cordon Bleu & Leith's School of Food and Wine, and her career includes being a professional chef, head sommelier, and wine buyer for restaurants in Japan and London. Honami has judged sake at IWC for a number of years, progressing from associate judge to panel chair. In 2015, Honami founded House of Sake to sell craft sake accessories from across Japan, as well as offering sake consultancy, training, event management, brand management, and sake and wine list making. She is also a UK brand ambassador for Keigetsu by Tosa Brewery and the official sake selection and sake events consultant at luxury wine and spirits merchant Hedonism Wines.
Honami loves teaching and conducting consumer sake tastings, sharing her passion for good sake, and helping people to appreciate sake more in everyday life in the UK and beyond.
Get to know Honami Matsumoto
1. How did you get into the sake industry?
I actually began my career in the gastronomy and wine industry, and moved more specifically into sake as the category grew in the UK. It all started with requests from people for me to include more sake in my wine selections. I then opened my own business, House of Sake, to sell craft sake accessories from across Japan. I became a sake panel judge for IWC in 2015, and was placed in charge of the UK market development for Tosa Brewing Company in 2017. I am currently an educator for WSET Level 1 Award in Sake at WSET School London, and have several clients who I regularly deliver WSET sake courses to as a part of staff training.
2. Do you have a favourite sake or style of sake?
I have a broad palate – I,
Cannot resist big, deep and savoury, umami-rich Junmai, made with powerful rice, some maturation and development.
Dream of elegant and sophisticated Junmai Daiginjo with beautiful fruity and floral aromas, a velvety texture, great structure, fine complexity and undertone of umami.
Am always tempted with aged sake with an enhanced deep colour and a nutty, meaty, spicy nose and palate.
Always have a second glass of sparkling sake which tastes like fine sake with creamy bubbles, especially with oysters.
Always look out for Muroka Nama Ganshu – chilled rich, powerful, and wild on the nose and palate, non-charcoal filtered, unpasteurised, undiluted sake.
3. Why do you think it's important for people to learn more about sake?
Studying sake will diversify your international cultural understanding, and teach you about Japanese politics, religion, agriculture, and eating habits. It will also give you a broadened choice of beverages to enhance your gastronomic appreciation and enjoyment, and style variations bring many palate-tantalising experiences.
If you are creating a pairing menu and wine proves difficult to match with certain ingredients or flavours, sake may well be your solution! Learning about sake will give you a new drawer that can be opened whenever necessary.
4. What do you enjoy most about teaching at WSET School London?
First of all, people at WSET School London are all so lovely to work with, and they are very well organised and helpful. It is a fantastic establishment and I am very proud to be teaching here. Plus, I enjoy meeting new students and helping open the door into a new "sake" world. It is also so international; students come to study at WSET School London from all over the UK and abroad. I am very fortunate to meet and teach such a multicultural group of students.
5. What are your favourite topics to teach?
Sake and food pairing – I love interacting with everyone in the class and exchanging opinions. Outcomes of food and sake pairings are always so diverse and it's great to go off-track from typical pairing rules.
This is also true for serving sake at different temperatures. I always get really intriguing answers and responses from students. The Ginjo/Non-Ginjo rule is not always applicable – personal preference is the key!
6. Do you have any advice for people wishing to enter the drinks industry?
It is important to put equal emphasis on gaining knowledge and tasting. Tasting is not the same as drinking. I think it is important to stay friendly and open-minded to sharing your knowledge and learning from others at the same time.
Visit many different places in many different countries to gain a real understanding about the products you are working with, including sake of course. It will help you to understand sake more if you visit Japan and see the sake breweries in reality!
7. What are your top tip(s) for passing WSET exams?
Please ask any questions you may have, study the process, understand the logics involved, and try to remember them by relating the theory with the actual tastings you are doing during the course. For example, how Ginjo (a fruity and floral style of sake) is made in comparison to Non-Ginjo (savoury and cereal style of sake), and how those taste different from one another.
Some parts of the course simply require you to remember facts. For example, students need to learn Japanese Kanji characters relating to sake. For this, it really helps to have a set of triggers to help you remember which character is which, and your photographic memory will always help, so keep looking at them and writing them out.
8. In your opinion, what is the future of sake?
Internationally, the sake market has been growing substantially and has much more potential, providing more people understand the category, which is why courses like WSET are so important.
I also believe sake needs to keep evolving to thrive and prosper in an ever-changing global environment. It is important to protect the core identities, but it is also very important to merge and recreate. I strongly feel, as long as the sake industry keeps this balance right, continues attracting more people into the world of sake, it will keep growing its presence in the international drink industry.
As for the Japanese domestic market, I do hope the younger generation will keep appreciating our traditional and sacred sake culture – and for that more appropriate cultural and gastronomic education may be needed.
9. What is your dream job?
My biggest dream – if I had the means to achieve it – is to create a self-sufficient, winery/sake brewery with the animal, aqua, vegetable farms and the complete ecosystems within, and zero waste. I would also like to have a canteen for any children who would like to eat healthy meals when they need, and I would like to have a farming and cookery school for children to learn and appreciate how to make food from scratch for themselves. Any wine and sake produced there would be 100% environmentally-friendly, and a part of the sales would always go to charity.
10. What is your proudest achievement?
The moment that my son chose to be born as my son
When I finally completed House of Sake's website
When I became a sake panel chair for IWC
Passing the WSET educator training and becoming an educator
WSET School London is so international; students come to study at WSET School London from all over the UK and abroad. I am very fortunate to meet and teach such a multicultural group of students.