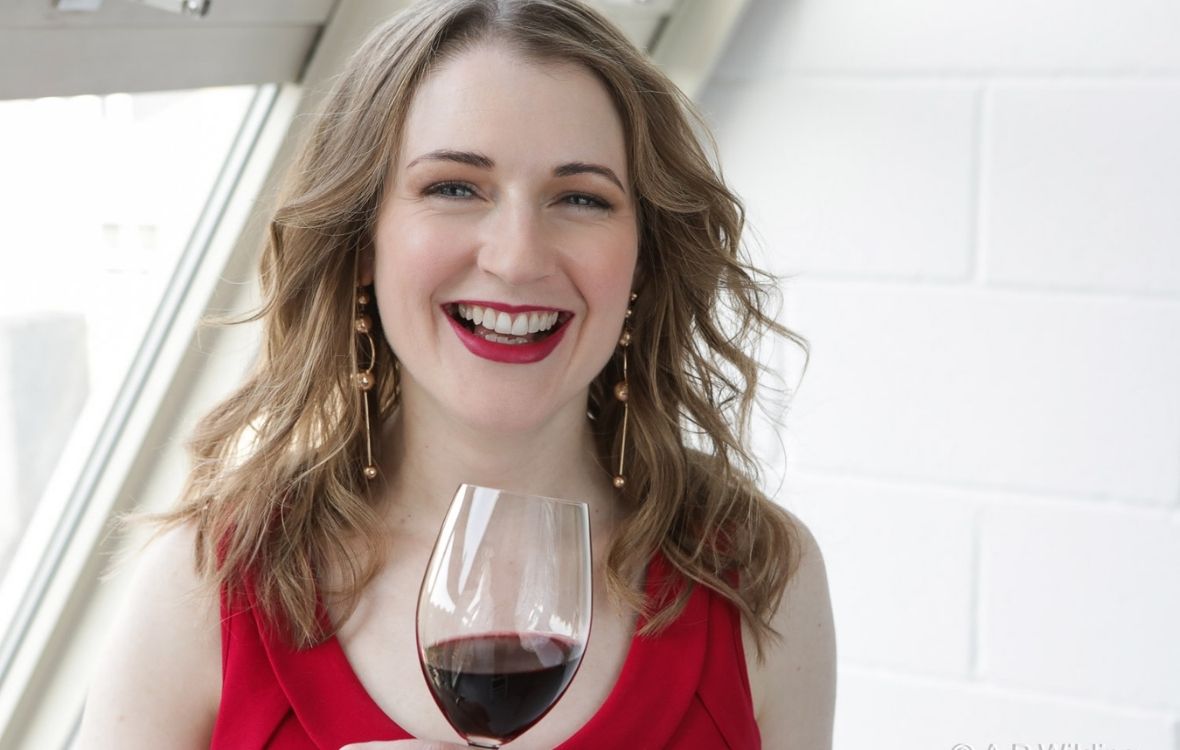 Anne McHale MW
Wine Educator
Anne is an award-winning Master of Wine, communicator and consultant based in London. Born and brought up in Belfast, Northern Ireland, she then went on to read French and Classics at Christ's College, Cambridge. After graduating with First Class Honours, Anne moved to London and joined the wine trade, working for businesses as diverse as Mistral Wines, New Zealand Wines, the John Lewis Partnership and the prestigious Berry Bros. & Rudd, where for ten years she was an integral part of the Wine School team.
Whilst at Berry Bros. & Rudd, Anne completed her WSET Diploma, winning the Vintners' Cup & Scholarship for top UK student, and then went on to achieve the highly sought-after Master of Wine qualification, winning three awards in the process including the Bollinger tasting medal and the Wines of Austria prize for top overall candidate.
In 2016 Anne established her own consultancy and education business, and has enjoyed a varied and exciting career ever since.
She teaches the WSET Level 4 Diploma in Wines at WSET School London.
Get to know Anne McHale MW
1. How did you get into the wine industry?
I fell into it by accident! Having left university with a degree in French, I knew I wanted to use my language skills in my career, but I rejected all the traditional options offered to me by the careers service and ended up moving to London, living off my overdraft and applying for jobs which required a French speaker. The first job I got offered was at an ex-cellars agency specialising in Rhône wines. I was in charge of all the office admin and using my French every day. The company sent me on my first WSET course, and the rest is history.
2. What is your favourite wine and why?
I know I'm not alone amongst wine-lovers in finding this question impossible to answer! What I love about wine is its sheer diversity. I have a favourite wine in each moment, depending on my mood, the temperature, the season, or what food I'm enjoying. As I answer this, I'm still mulling over what to open later, and am thinking a creamy and toasty Californian Chardonnay is calling…
3. Why do you think it's important for people to learn more about wine?
It's important for us in the industry, of course, because it engages consumers more and encourages them to trade up. The wine industry is also currently at risk of acquiring an image problem from the messaging of anti-alcohol lobbies, and it's crucial that we communicate wine's cultural and historical importance beyond just its status as an alcoholic beverage. Learning more about wine is useful to consumers too because it ultimately gives them more pleasure in the product, in my opinion.
4. What do you enjoy most about teaching at WSET School London?
I love meeting the up-and-coming talent of our industry and helping them along on their journey to DipWSET.
5. What are your favourite topics to teach?
My specialist areas are the regions of France and I love helping to demystify the complex classification systems for students!
6. Do you have any advice for people wishing to enter the drinks industry?
It's a great industry filled with convivial, passionate people – that works hugely in its favour. You'll need to work hard, though, and study outside work hours to really get to grips with the product, so you'll have to be committed. Be prepared to work for a low-ish salary at the beginning, but there is excellent career progression available for those who are prepared to put the work in.
7. What are your top tip(s) for passing WSET exams?
Particularly by the time you get to the Level 4 Diploma in Wines and to the challenging D3 module, you'll need to be prepared to 'chip away' at the materials on a regular basis. There's too much material to cram at the last minute. And try to bring the material alive, too – visit wine regions if you can, but if that's not possible there is a wealth of lovely content online these days to help bring the theory alive for you.
8. How did WSET help you on your journey to becoming an MW?
The WSET Diploma provides the foundation of knowledge and understanding needed to progress to MW, so it was utterly essential in giving me the backbone of skills that I needed.
9. In your opinion, what is the future of the wine industry?
That's an MW essay question right there. It's hard to define the wine industry as one single entity so I would need to go into a lot of detail to answer the question. If I were to throw out some future issues/trends to be aware of though, it would probably include things like sustainability and environmental concerns. For example, changes in how we package wine, as well as an awareness of falling consumption amongst younger generations and the need to engage these consumers more (that's where WSET comes in, of course).
10. What is your dream job?
Probably what I'm already doing – sharing my passion for wine in a variety of ways, to both trade and consumers.
11. What is your proudest achievement?
I still probably have to say passing the MW as it was one of the biggest challenges I've ever undertaken!
My specialist areas are the regions of France and I love helping to demystify the complex classification systems for students!