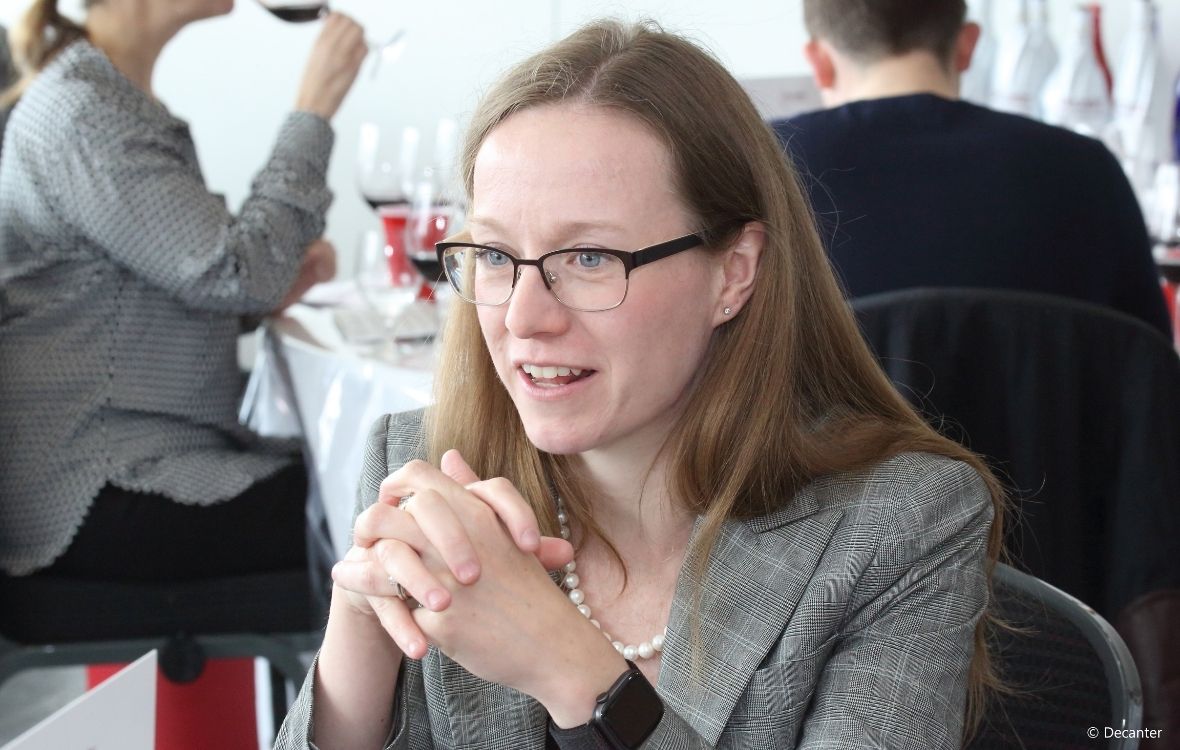 Christine Marsiglio MW MSc
Wine Educator
Christine is the Head Wine Educator and Resident Master of Wine at Wine Folly. She teaches WSET levels 1-3 at WSET School London in her spare time.
Originally from Canada, her background is in oenology and viticulture. She holds an MSc in oenology and viticulture from École Supérieure d'Agriculture d'Angers, France and a BSc in chemistry and biology from the University of Alberta in Canada.
Before joining Wine Folly, Christine was a programme manager and educator at WSET School London. Previously she worked as Tastings Executive at the world famous Decanter magazine where she ran panel tastings and helped organise the Decanter World Wine Awards.
She became a Master of Wine in August 2019 after completing a research paper on the sensory effects of different lactic acid bacteria on wine. At the MW Awards ceremony in November 2019, Christine won both the Madame Bollinger Medal for her "Outstanding tasting abilities" and the Taransaud Tonnellerie Award for her "excellent knowledge in the production and handling of wine paper."
Specialisms: grape growing and winemaking, New Zealand, Italian wines.
Get to know Christine Marsiglio MW MSc
1. How did you get into the wine industry?
I had recently finished my undergraduate degree in chemistry and biology and was working in an organic chemistry lab, which I really enjoyed. However, I was hoping to do something a bit more applied. A friend suggested I take the WSET Level 2 Award in Wines course, as I was interested in wine, and it pretty much went from there!
2. How did WSET help you on your journey to becoming an MW?
The Diploma is great preparation for the MW programme because it truly gives you a deep dive into the wines of the world. Not only that, it really helps strengthen your knowledge on viticulture and winemaking too.
3. What is your favourite wine and why?
This is a really tough question! I don't think I have a particular favourite, but I really enjoy aged Hunter Valley Semillon because it becomes so complex with age. The searing acidity paired with the nuttiness and honey aromas are just extraordinary. It's also a wine I really love teaching people about.
4. Why do you think it's important for people to learn more about wine?
Because there's always something more to learn. It's easy to think you might know everything there is to know about wine, but in reality I'm still learning something new every day!
5. What do you enjoy most about teaching at WSET School London?
The wine selection is really impressive, and I use these as a tool to teach students how viticulture and winemaking are directly related to what we can see, taste, and smell in the glass. Without the right wines it's hard to do this.
6. What are your favourite topics to teach?
Winemaking and viticulture are so foundational, and I really love getting people excited about them. In addition, I love the Loire Valley for its diversity, California, and Chile too – as I often change student's stereotypes of these regions.
7. Do you have any advice for people wishing to enter the drinks industry?
Keep on learning – there's something new to learn each and every day! I would definitely recommend WSET as a way into the drinks industry as it's a great place to meet people, but also to learn the foundational topics too.
8. What are your top tip(s) for passing WSET exams?
Study, study, study. That, and make sure you attend your classes and read the syllabus! Seems obvious, but a lot of people don't do it! I would also make sure you have a study group, as they can be extremely helpful for motivation.
9. In your opinion, what is the future of the wine industry?
Openness and moving away from snobbishness. I think making information more accessible and demonstrating that wine can be for everyone is the best way for our industry to move forward.
10. What is your dream job?
Astronaut. I love looking at the planets and stars, so to go into space would be amazing. I'm also a bit of a sci-fi nerd… Working in wine and educating people about wine is pretty awesome too though!
11. What is your proudest achievement?
Becoming an MW whilst having three kids under five. That was a crazy time, but it was all worth it! And running a sub-four hour marathon!
The world of wine, spirits and sake offers infinite levels of enjoyment. Just when you think you know something, you discover that there's more to learn.