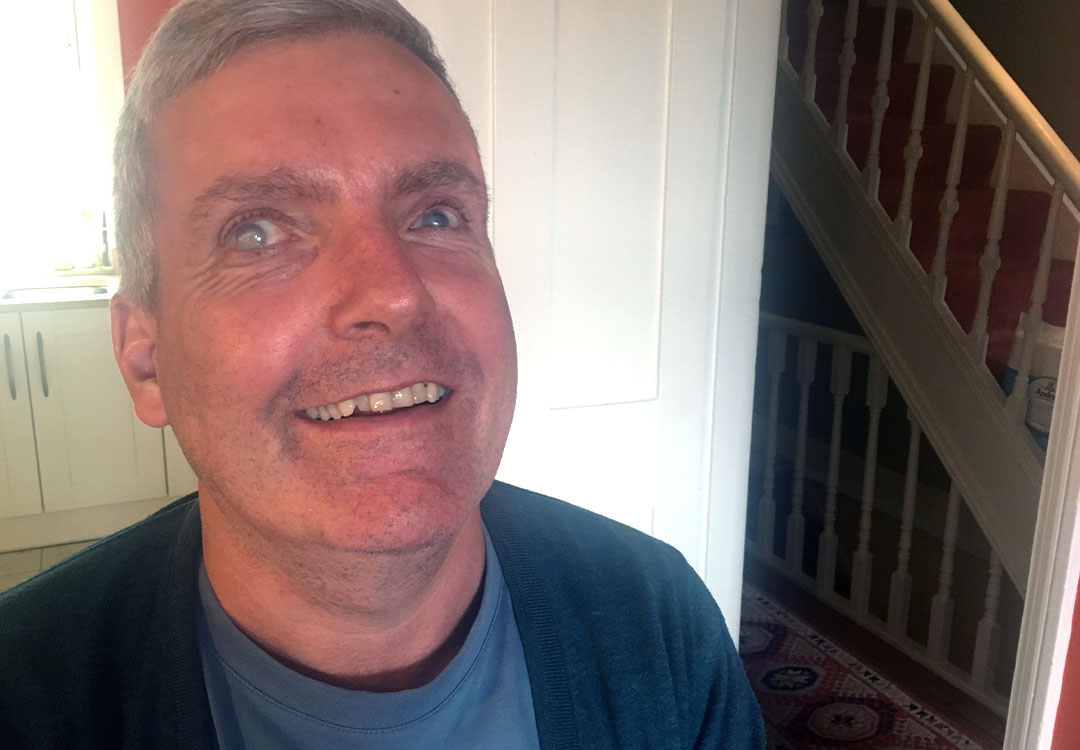 Richard Lane DipWSET
Wine Educator
Richard qualified with the WSET Level 4 Diploma in Wines in February 2021. He took on the course after spending a year in South West France, where he discovered his passion for wine.
Prior to this, his career was in health and science communications and journalism, and he still freelances for The Lancet.
Richard started teaching at WSET School London in the summer of 2021, and is the first blind person to qualify as a WSET educator.
He also co-hosts 'The Wine List' podcast, which is aimed at wine-curious beginners.
Specialisms: SW France, Languedoc.
Get to know Richard Lane DipWSET
1. How did you get into the wine industry?
I spent a year in SW France from 2017/18, surrounded by vineyards. I'd already studied wine as a hobby and taken the WSET Level 3 Award in Wines course, but my time in Bergerac deepened my passion for wine. I immediately enrolled onto the WSET Level 4 Diploma in Wines on my return. I remember being in a Diploma class and thinking that I would much rather be at the front of the room, sharing my passion with students. The rest is history…
2. What is your favourite wine and why?
That is a hard question, because, like most wine-mad people, I love the diversity that wine offers. If pushed I would have to treat myself to a 2010 Cheval Blanc (if someone else is paying…).
3. Why do you think it's important for people to learn more about wine?
Wine is complex and nuanced – it is impossible to know everything about it. Therefore, wine education is essential to better understand the cultural context of this remarkable liquid.
4. What do you enjoy most about teaching at WSET School London?
Interaction with students. There is such a buzz when engaging with a group of motivated students. And tasting some superb wines is of course a bonus!
5. What are your favourite topics to teach?
It has to be France – especially Bordeaux and the Rhone Valley. There is an extraordinary diversity in wine styles and I feel it is part of who I am after my year in France.
6. Do you have any advice for people wishing to enter the drinks industry?
Be prepared to work hard. And make sure you have the passion, as this will make it all worthwhile.
7. What are your top tips for passing WSET exams?
Work hard, don't panic or cram just before the exams. Also, avoid over-tasting because your instincts are often correct.
8. In your opinion, what is the future of the wine industry?
A healthy future for sure. There is an insatiable appetite for wine for both on-trade and off-trade consumers, and the quality of wine is staggeringly good across all price points these days. There will always be something for everyone, but we need to better explain wine to help consumers connect with it properly.
9. What is your dream job?
Hosting a wine/food/travel radio or TV programme.
10. What is your proudest achievement?
Getting through Diploma unscathed and becoming WSET's first blind educator.
A taste of his teaching style
There is such a buzz when engaging with a group of motivated students