Taste and learn about the diverse styles of low alcohol and non-alcoholic drinks with experts Laura Willoughby MBE and Christine Parkinson.
Event details
Join this unique and immersive tasting session designed by wine expert Christine Parkinson of Brimful Drinks and Laura Willoughby MBE of Club Soda. You will learn about the wide range of alcohol-free drinks making their way into shops and bars, how to taste them, and what top restaurants are serving mindful drinkers. Be guided through the techniques used to create alcohol-free beers, wine and spirits - and the best drink to pair with every occasion.
Example sample list:
Square Root Mojito
Sea Arch Costal Juniper
Feragaia
Wilfred's Aperitif
Thomson and Scott Sparkling Chardonnay
Nine Elms No. 18
Vandestreek Playground IPA Alcohol Free
Nonsuch Wild Hedgerow and Rose Shrub
Left Field No. 2 Sencha Green Kombucha Tea
---
About Laura Willoughby MBE:
Laura Willoughby MBE is co-founder of Club Soda, the Mindful Drinking Movement. Their aim is to help people drink more mindfully and live well. The inspiration for Club Soda comes from Laura's experience of giving up drinking ten years ago. A campaigner at heart with a background in movement building and politics, she realised that one of the big sticking points was a way to support people to take a self-guided journey to change their drinking. Today, Club Soda has over 70,000 individual members and nearly 80 brand members who they support through research and collaborative projects.
About Christine Parkinson: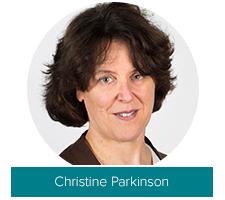 Christine believes passionately that all drinks, whether alcoholic or not, should taste good, look good and feel good. Previously best known for her multi-award-winning work as Group Head of Wine for Hakkasan, she is now Co-founder of the No & Low drinks consultancy 'Brimful Drinks'.
In 2015 she set up an in-house non-alcoholic drinks research project which ran for 2 years. Her globally-based team sourced products, recipes and techniques from around the world, and developed several new drinks. The resulting 'Orchard List' was one of the first major no/lo offerings in a restaurant group.
Christine has years of experience tasting and evaluating drinks, and has judged in numerous competitions including as Head of Judging for Sommelier Wine Awards. She has won many awards including Imbibe Industry Legend, IWC Sake Contributor, IWSC Lifetime Achievement, WSET Educator of the Year, and the Wine & Spirits Ambassador Catey.
---
Booking terms and conditions
Payment in full must be made at the time of booking and places are not confirmed until payment has been received. Unfortunately we cannot take provisional bookings.
Cancellations and transfers
Cancellations and transfers can be made up to two weeks before the event
Cancellations within 10 working days are non-refundable and cannot be transferred to another event
If you need to change a name on the booking, please give us as much notice as possible
WSET School London reserves the right to cancel an event. If necessary, a full refund or transfer will be offered.
Please note: The wine list and speaker/s may be subject to change
---
Tasting level
Beginner: No prior knowledge required, only enthusiasm! Perfect if you want to try something new, brush up on the basics, or taste some delicious drinks.