Discover new routes into wine with our panel of industry insiders as they reveal the stories behind their unique career paths in the world of wine writing and communications.
Event details
You don't need be making, selling or serving to work in the wine industry. Our new series will explore a variety of careers in wine, shining a spotlight on some of the lesser-known but incredibly exciting roles that are available in this dynamic industry. Each session will have a different focus, from design and branding, to tech and wine communication.
Each evening will start with a panel talk followed by a Q&A – have your questions ready! We'll finish the night with a glass of wine and the opportunity to meet the panellists and your fellow attendees. (The speakers will be revealed soon.) 
Our third and final panel is made up experts in wine communication, who will be discussing how to break into the world of wine writing, PR, marketing, social media and more!
---
Who should attend?
You work in wine and are looking to learn more about the different roles in the industry
You want to make a career change and move into the drinks industry
You want to learn from and be inspired by industry leaders
You'd like the opportunity to network with fellow wine industry professionals
---
Meet the panel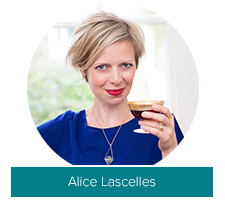 Alice Lascelles
Alice is a journalist and contributing editor on the Financial Times, where she has a popular column covering wine, spirits and bar culture.
She has featured as a panelist on BBC Radio 4 programmes including The Food Programme and Kitchen Cabinet and is the author of two books including "The Cocktail Edit: Everything You Need to Know About How to Make All The Drinks That Matter".
Her accolades for her work in wine and spirits includes Fortnums Drinks Writer of the Year and IWSC Spirits Communicator of the Year.
Christian Smith
Christian is digital commercial editor at the drinks business, where he focusses on the magazine's online output, digital strategy and social media presence. He works across the editorial and commercial teams to create new content formats, advise on external client partnerships and drive traffic to the company's platforms.

Christian previously ran the news desk at social publisher Jungle Creations, where he commissioned, edited and penned articles covering US politics, breaking news, celebrity profiles and human-interest stories. Jungle Creations is the owner of some of the largest social media communities in the world.
He gained a distinction in the WSET II exam in wine in December last year. In his free time, he supports Arsenal and drinks whisky, though the two are not necessarily mutually exclusive.
Emma Baumann
Emma has worked in the wine trade for the past 17 years, starting in retail with Majestic Wine.
After several roles in Majestic's marketing team, Emma joined Wine Australia in 2016 as PR and Communications Manager. Emma looks after communications, keeps stakeholders informed about Wine Australia and their activities, and finds ways to promote Australian wine and share producers' stories.
Having completed the WSET Level 3 and Level 4 Diploma, Emma became an assessor and educator for WSET Level 3, and has completed the CAM Diploma in Marketing Communications.
---
Other sessions in this series:
The individual sessions cost £10, which includes a glass of wine and some snacks. You can save by booking all three together for £25.
---
Booking terms and conditions
Payment in full must be made at the time of booking and places are not confirmed until payment has been received. Unfortunately we cannot take provisional bookings.
Cancellations and transfers
Cancellations and transfers can be made up to two weeks before the event.
Cancellations within 10 working days are non-refundable and cannot be transferred to another event.
If you need to change a name on the booking, please give us as much notice as possible.
WSET School London reserves the right to cancel an event. If necessary, a full refund or transfer will be offered.
Please note: The sample list and speaker/s may be subject to change.
---