Register for our open evening to learn about the Level 4 Diploma in Wines, experience tasting as part of this qualification, and meet a few members of the WSET School London team.
Event details
Are you thinking about studying the WSET Level 4 Diploma in Wines? Come along to our London open evening to find out all about this prestigious qualification.
During the session, a member of the WSET School London Diploma team will give an overview of the course and explain how we'll support you through the learning process to maximise your potential in this challenging yet rewarding qualification.
You'll also get the opportunity to taste several wines with an expert educator to give you a feel for the tasting element of the qualification.
---
Who should attend
This event is for anyone who is thinking about studying the qualification at WSET School London specifically, either at our London Bridge HQ or online.
If you are planning on studying at another WSET Diploma centre then this session may not be relevant to you and we recommend contacting your local school.
If you can't attend this session in-person, register for our online webinar taking place on Monday 27 November at 6pm.
---
Agenda
6:30pm: Russell Dent DipWSET will present an overview of the course
7:00pm: Q&A with Diploma educators
7:15pm: Taste a selection of wines with an expert educator to give you a feel for the tasting element of the WSET Diploma
7:45pm: Chat to our staff members and take home some useful materials
---
About the presenter, Russell Dent DipWSET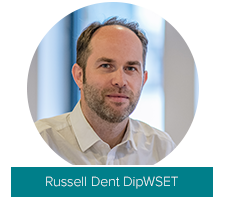 Russell is the Course Director for WSET School London and is the go-to contact for anyone studying for this prestigious qualification. Russell teaches about wine at all WSET qualification levels. His specialisms are tasting technique, viticulture and vinification, Alsace, Bordeaux. Read our Q&A with Russell.
---
About the WSET Level 4 Diploma in Wines
The WSET Level 4 Diploma in Wines is a market-leading qualification that sets the global standard for wine education. The programme provides students with expert-level product knowledge whilst enabling the development of professional skills key to success in the global wine business.
As WSET's flagship course provider, we provide a broad range of different study and payment options to make the Diploma qualification as accessible as possible.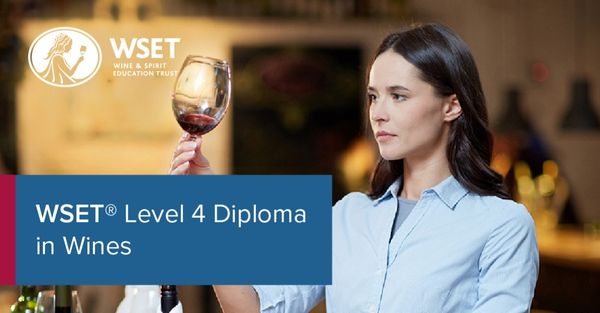 We have now released our course schedule for the new academic year and would like to invite anyone who is actively thinking of enroling onto the course at WSET School London to this informal webinar.
Please note that the WSET Level 3 Award in Wines is a prerequisite for enrolment onto the Diploma. If you do not currently hold this qualification, please take a look at our upcoming course dates.