Job title:
Assessment Support Assistant
Company:
WSET
Location:
London, UK
Deadline:
23rd August 2016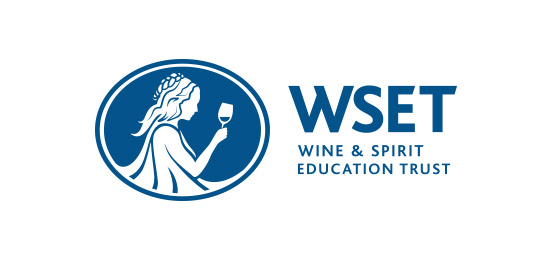 Job Description:
To process WSET® Awards examination orders, according to the relevant procedures documented under WSET Awards quality management system. Subject to the instructions of the Director, WSET Awards, to provide general administrative assistance to the division. To perform these duties with maximum efficiency in terms of customer service, quality and quantity of output, adherence to WSET policies and use of resources.
Key Result Areas
1. Examination Order Processing
Receive and accurately process orders from Approved Programme Providers for examinations for WSET examinations following relevant procedures.
Make up examination mailings according to orders taken and despatch to meet agreed targets.
2. Examination Returns
Receive back and log returning examination papers at the relevant levels promptly and accurately.
Check all returns and control sheets and report any anomalies promptly to the Assessment Manager. 
3. Examination Processing
Process mechanically marked examination papers accurately and to meet agreed targets.
Conduct periodic manual checks of the marking process as agreed with the Assessment Manager. 
4. Results issue
Mail results at the appropriate levels to relevant parties promptly and to meet agreed overall examination processing targets. 
5. Records
Maintain records of examinations in an up to date and accurate state at all times.
Ensure the secure disposal of used examination papers following the specified holding period.
Maintain archived records in an orderly state at all times.
Conduct searches in archived records as required by the Director, WSET Awards.
6. Certification
Despatch Certificates and Badges to meet agreed target deadlines.
7. Financial
Arrange for all examination and other sales at the relevant levels to be invoiced within agreed target deadlines.
Receive and adhere to any credit control guidelines as may be issued by the Treasurers office.
8. Customer and candidate enquiries
Receive and handle enquiries and orders from customers courteously and ensure they are answered promptly or passed on to the relevant member of the division, or forwarded as appropriate within the Trust according to the terms of the division's customer service statement.
Ensure that all relevant comments, views and opinions from customers are recorded and fed into the relevant planning and review cycles.
Assist the Centres Co-ordinator and QA Manager and other members of the team in their role supporting   This will include, but not limited to, recording and distributing of WSET licenced material and maintaining the APP website and databases.
9. Office support
As required by the Director, WSET Awards, support the efficient working of the division for example by maintaining the store room, copy typing, photocopying and assisting with mail outs.
10. Other activities
As required by the Director, WSET Awards, contribute to the successful operation of the division overall and support other members of the division, and the Trust for example through membership of internal panels and committees, participating in the Diploma Graduation Ceremony, trade fairs and other PR opportunities.  Contribute to the division's awareness of its market and the needs of its customer base by actively seeking feedback from any interested parties and ensuring views are recorded and fed into the relevant planning and review cycles.
Person Specification
Skills and Competencies
General IT skills - Microsoft Office is used at WSET - email and word processing in particular
Specific IT skills: Access database to intermediate level; basic knowledge of Excel spreadsheets
General office skills
Working knowledge of student registration and examination processing systems
Personal attributes
Well organised and meticulous in attention to detail
Numerate
Good team worker
Good communication skills
Sound planner who can see ahead and work to deadlines whilst maintaining accuracy of work
Honest with the ability to declare and correct errors
Integrity to work with confidential information
Maturity and authority to maintain WSET criteria and standards when working with customers
Would suit
Educational Administrator looking to develop skills in the field of wines and spirits
WSET qualification holder looking to maintain or develop skills in the field of wine and spirit education
Work Type:
Full time
How to Apply:
Please request an application form from Geoffrey Hunt ghunt@wset.co.uk and then return the completed form to Jackie Rawlings Assessment Manager jrawlings@wset.co.uk