Who we are
WSET School London is the flagship course provider for the Wine & Spirit Education Trust (WSET). Established in 1969, we are the largest WSET course provider in the world, offering courses for both the wine, spirits or sake enthusiast and the trade professional. Each year over 5,000 students from all over the world choose to learn with WSET School London.
We offer all eight WSET qualifications for study in addition to our bespoke courses and regular programme of tastings and career events. We have a wide range of study options available for students including weekday, evening and weekend classroom-based sessions and online options. Delivery and study options can be found on the relevant course page.
Our Accreditations
We are proud to be accredited by the British Accreditation Council (BAC) for Independent Further and Higher Education as a short course provider. The British Accreditation Council is an internationally recognised body and has, for over two decades, been the principal accrediting body in the independent further and higher education sector.
Our Policies

Richard Harding, Principal
Richard is responsible for maintaining our high teaching standards, managing and developing our team of educators and planning the annual schedule of courses, tastings and events. Having previously worked for a national education provider, Richard has extensive experience of managing the delivery of Ofqual-accredited qualifications. 
Having always had a natural passion for wine and spirits, I am thrilled to be part of this dynamic industry and to help drive it forward by supporting professionals and enthusiasts to become more knowledgeable.
WSET School London Educators

Russell Dent DipWSET, Diploma Programme Manager
Russell co-ordinates all Level 4 Diploma courses run by WSET School London and is the go-to contact for anyone studying for this prestigious qualification. Russell is also involved with delivery and assessment of the WSET Educator Programme and teaches at all levels, specialising in tasting technique, viticulture and vinification, Alsace, and Bordeaux.
I believe a little knowledge and experimentation can help anyone discover new and exciting products.

Michael Buriak DipWSET, Programme Manager – Levels 1-3 
Michael co-ordinates our Level 1, 2 and 3 courses. He is a highly experienced educator and teaches across all levels, specialising in the New World, Italy, Sparkling Wines and Spirits modules on the Diploma course. Michael has worked with us for over 25 years and has helped inspire a thirst for knowledge in the thousands of students he has taught in that time.
The world of wine and spirits never stands still - teaching these subjects opens your eyes to this ever-evolving world.

Lydia Harrison DipWSET, Tastings Manager and Educator
Lydia organises our ever-changing tastings and events programme, ensuring that our offering is packed with opportunities for people to taste an eclectic range of wines, spirits and sakes.  She is also one of our core educators and teaches Level 1 Award in Wines, the Level 2 Award in Wines and Spirits and the Level 3 Award in Wines. Her specialisms include Champagne and the wines of Bordeaux. 


Wine doesn't need to be expensive or pretentious. It is made to be drunk, and most importantly, enjoyed.

Lauren Denyer DipWSET, Educator
Lauren teaches levels 1, 2 and 3 and works on the Diploma team. She has extensive teaching experience having worked as a head of faculty in a secondary school and as an education consultant before and during the completion of her WSET studies. Lauren completed the WSET Diploma in June 2017 and is a Certified Sherry Educator. Her specialisms also include Champagne, Alsace, Languedoc-Roussillon and Northern Spain.


The world of wine is like the ultimate grown-up adventure park. It's a multi-sensory experience of flavour, tastes, science and stunning locations.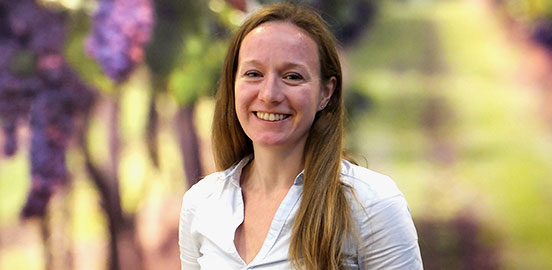 Christine Marsiglio DipWSET MSc, Programme Manager - Levels 1 & 2 (on maternity leave)
Christine's background is in oenology and viticulture. She has previously worked a vintage in France and was Tastings Executive at Decanter Magazine before joining the education team at WSET School London. She teaches Levels 1-3 in wines along with some tasting modules for online Diploma students. Her favourite topics to teach students are New Zealand, winemaking and Italian wines.
The world of wine, spirits and sake offers infinite levels of enjoyment. Just when you think you know something, you discover that there's more to learn.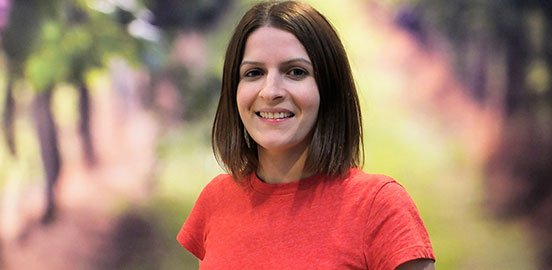 Lucy Stevenson DipWSET, Marketing Manager and Educator
Lucy is responsible for the marketing of WSET School London courses, tastings and events. As one of our regular educators, she also teaches the Level 1 Award in Wines, the Level 2 Award in Wines and Spirits and the Level 3 Award in Wines. Her specialisms include fortified and Spanish wines. 


If you're passionate about travel, food, horticulture, science, or just love discovering something new every day, the drinks world offers you all of this and plenty more.