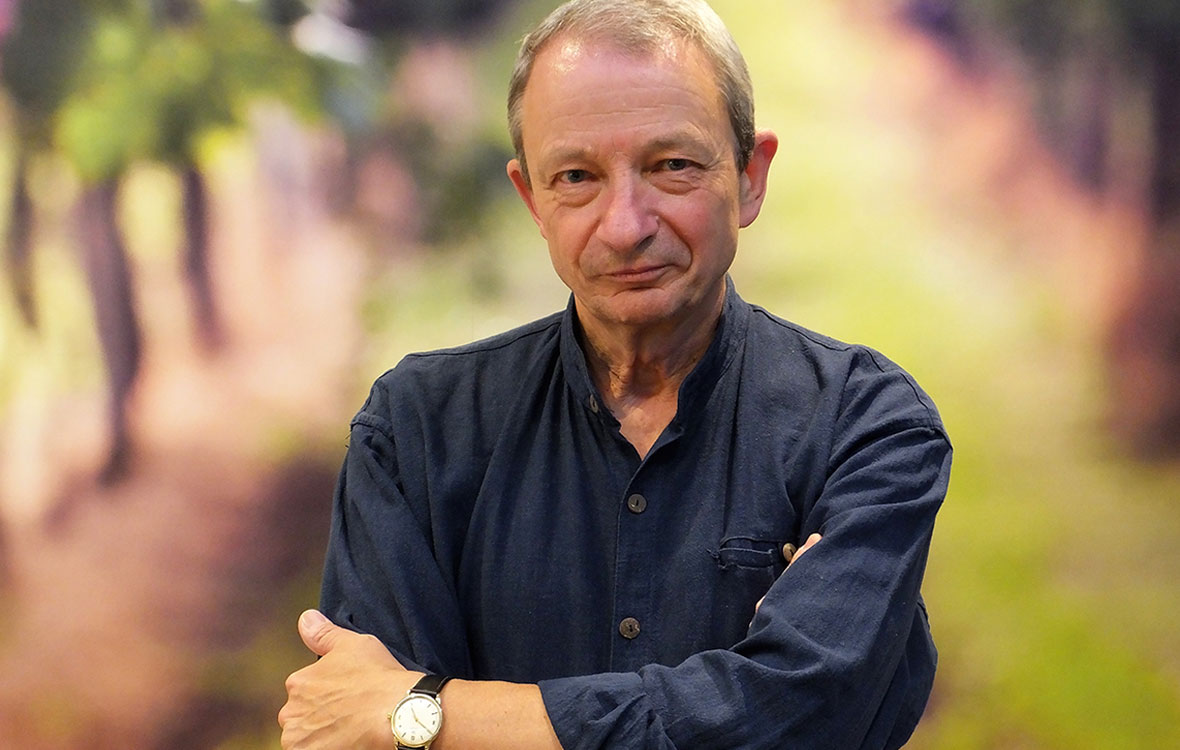 Michael Buriak DipWSET
Level 3 Programme Manager and Wine Educator
Michael co-ordinates all of our Level 3 courses. He is a highly experienced educator and teaches across all levels. His famous anecdotes and unerring passion for his subject have inspired a thirst for knowledge in the thousands of students he has taught during his 30+ years of teaching.
Specialisms: Australia, New Zealand, South Africa, North & South America, Italy, sparkling wines
Get to know Michael Buriak
1. How did you get into the wine industry?
Before I joined WSET, I worked for a chain of wine shops called The Victoria Wine Company – WSET's biggest customer for wine courses at that time. Prior to that, I had my own little delicatessen in the town where I lived, and before that I was self-employed working in the advertising design, graphic and photographic business. But my first full time job after leaving university was as a postman – with fond memories despite it being hard work.
I joined WSET as a humble operator in 1988 (over 33 years ago). My first job title was Stock Room Supervisor, but within two years I found myself lecturing and educating the masses.
I have never attended or sat any wine courses in my career, simply studying from educational materials relevant to the times – including the Diploma qualification – as I was running around organising the courses themselves.
2. Do you have a favourite wine or grape variety?
My favourite wine is Champagne and when it is well made it's absolutely stupendous. But Sherry comes a very close second. In terms of grape varieties it has to be Pinot Noir and Riesling.
However, I like wine in general. If it's made well, irrespective of where it comes from and whatever grape(s) it is made from, then it is enjoyable and a pleasure.
3. Why do you think it's important for people to learn more about wine?
Wine education does not stand still. It would be a boring subject matter if it did. For example, when I joined WSET we were just about starting to teach the "New World", but things have moved on. There are new varieties and new viticultural areas constantly opening up, and that's what it's all about. The thirst for knowledge (pardon the pun)!
4. What do you enjoy most about teaching at WSET School London?
Meeting different people from all walks of life. It never ceases to amaze me as to where our students originate from – all corners of the world. If there are a small number of people in a class, I always get them to introduce themselves. I like to find out about students' backgrounds and to try and get to know them.
5. What are your favourite topics to teach?
Italy has always been one of my favourite topics to teach particularly on the Level 4 Diploma in Wine course, because this was the first country that got me started in understanding wines, well before I joined the trade. I love also to teach sparkling wines and countries like Australia, New Zealand and South Africa.
6. Do you have any advice for people wishing to enter the drinks industry?
My advice would be to start somewhere low key and try to work your way upwards. Many of us began by working in wine shops, which lends itself to a certain amount of learning skills, particularly dealing with customers. Personally, I applied to lots of wine merchants and companies around the UK by sending off my CV. Eventually a job materialised at WSET and thankfully I got it. I usually say to students, if you're that keen on a career in the wine industry you should send a few CVs to various wine companies and just see how you get on. But please do not expect to get a starting salary of £100k! We all do it for love not money.
7. What are your top tip(s) for passing WSET exams?
Revise little but often – discipline yourself. Don't just sit down and read a book or study materials from cover to cover because you'll fall asleep. Go through it steadily and carefully, country by country, region by region, or grape by grape. Also, do not leave revision to the last minute! Make sure you have time to do enough pre-studying before you even book on to any course.
8. In your opinion, what is the future of the wine industry?
An interesting but difficult question to answer but "diversity". We always see the conventional, mainstream, comfort zone countries on our shop shelves, but I think the consumer is now delving into and exploring countries/regions/grape varieties that are not so mainstream, such as Georgia, Japan and Uruguay. We are so used to Chardonnay and Sauvignons and Shiraz, which is absolutely fine because that is commercial reality and that's what sells, but there is always something else out there to try and experiment with.
40+ years ago we were drinking German sweet wines – one in four bottles consumed in the UK actually came from Germany. How times have changed. So who knows what's waiting for us around the corner – it's hard to predict the future.
9. What is your dream job?
If I wasn't in the wine (educational) side of things, I would love to have been the curator of an art gallery. I studied History of Art at university. I was either going to go into the wine industry or do something related to art.
However, retirement is not that far away and art and wine (a good marriage) will never disappear!
10. What is your proudest achievement (drinks-related or not)?
I have a Ukrainian background but never thought I'd see the day I could manage to visit Ukraine. In the early 2000s, my Ukrainian folk dancing, music and singing group were invited to go there to perform. Whilst there, I also (thanks to my Ukrainian friends) was able to retrace my mother's family origins which was quite emotional. I think that's one of my greatest achievements – getting to Ukraine, finding my roots, and performing in front of a Ukrainian public even though I was born in England. I have visited Ukraine now eight times. But this is a long story for maybe another occasion!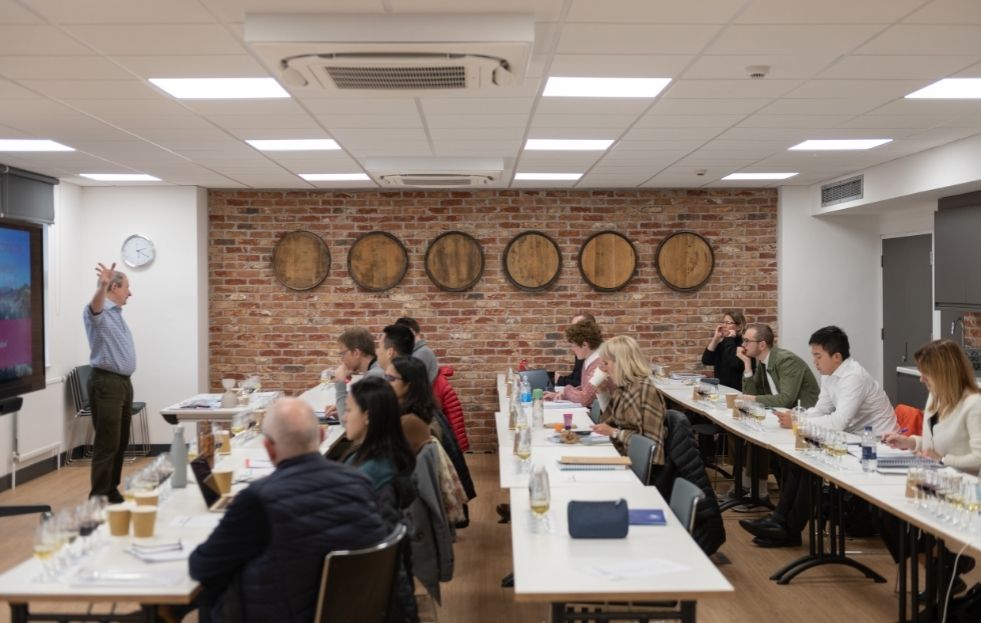 The world of wine and spirits never stands still - teaching these subjects opens your eyes to this ever-evolving world.