To help you make the most of your time with WSET School London, we're delighted to be working with our industry partners and neighbours to offer you a carefully selected range of exclusive discounts. Check this page regularly to make you have the most up-to-date discount information. 
Please note: to claim some of these discounts (local food and drink offers, and some winery/distillery tours) you typically need to show a physical Student Deals Card valid for the current academic year. For classroom course students, this is issued on the first day of your course. For online students, this can be picked up by visiting our reception and providing your course confirmation.
However as we are currently closed due to the coronavirus, please show the staff this web page on your device, which they should accept as proof that you are a WSET student.
Here's an overview of what's currently on offer!
Books, resources and subscriptions
WSET-issued course materials are all you need to successfully complete your studies with us, but you may find it interesting to keep yourself updated with the latest industry trends and expert reviews.
Several drinks-focused subscription sites and publications offer discounts to WSET students, should you wish to read more widely on the subject you're passionate about.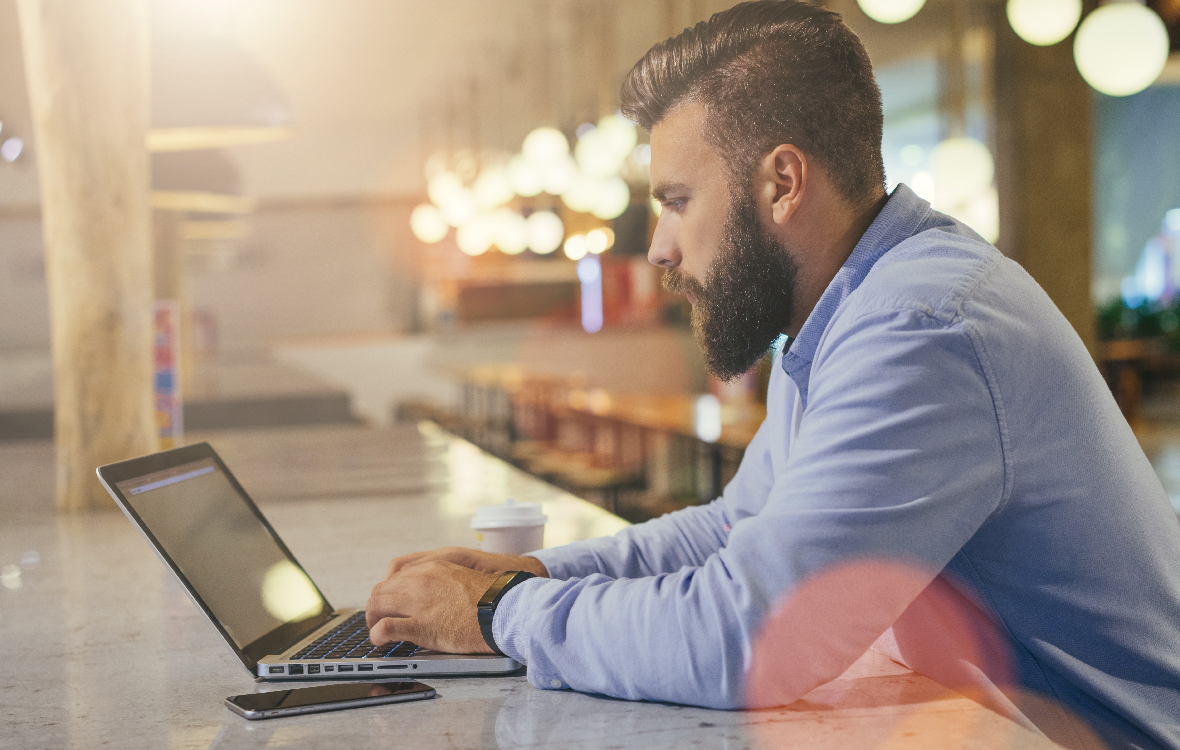 Free 12-month Burgundy Report subscription for WSET students in May 2020
Bill Nanson has been producing his Burgundy Report online since 2002, and full-time reporting since 2013. He produces 11 monthly reports annually with around 300 domaine visits and multiple articles per year.
His coverage is 'greater Burgundy' and therefore includes Chablis down to Beaujolais. For students of the region, there's also a considerable (free) reference section and diary. Published reports are subscriber-only for two years, then are open to all. 

To claim your free 12 month subscription:
Create an account 

with either a credit card or PayPal 

Enter and apply the discount code

 

WST-1579C6
Once the code is applied, the billing sum will be zero for a 12-month subscription. Please note this is a recurring subscription - so without action from the subscriber, an annual payment of 85 swiss francs would be automatic in 12 months' time. This can be disabled by the account-holder at any time.
Please note, this offer is only available in May 2020. The offer is limited and offered on a first come, first served basis. If you have any issues with the code or would like to contact Bill, he can be reached at nanson@gmail.com. 
10% off a Noble Rot Magazine subscription and 10% off a Rotter Tote Bag, exclusive to WSET students
A subscription buys 4 issues of Noble Rot. 
To redeem your offer:
visit Noble Rot online shop at

 

www.noblerot.co.uk
enter the

 

discount code WSET2020

 

at check out

Offer expires 31st May 2020, available once per customer
About Noble Rot
"Noble Rot publish 3 magazines a year (March, July and October). Our new magazine, Noble Rot Issue 22 - Discovery Lost Champagne is published 20th March.
Noble Rot Magazine is the home of exciting wine and food writing. Since its launch in 2013, Noble Rot has seen exciting winemakers and chefs Pierre Koffmann, Fergus Henderson and Yotam Ottolenghi rubbing shoulders with Keira Knightly, Caitlin Moran, Brian Eno and Francis Ford Coppola, blurring the boundaries between gastronomy and the creative arts. The magazine is based in London."
15% off Tim Atkin MW's 2020 Chile Report 
This is Tim's fourth annual Chile report and to compile it, he tasted almost 1,200 wines over a period of three weeks, driving over 4,000 kilometres from the mystical island of Chiloé in the south to the energy-charged vineyards of Alcohuaz in the Andes, the Pacific-cooled vineyards of Lo Abarca to the salty heat of Huasco on the edge of the Atacama desert.
It includes key information about all of Chile's different regions, Tim's own classification of the best 200 growers in the country and his 80 Wines of the Year – red, white and sparkling. It is illustrated with dozens of Tim's own photographs, his top restaurant recommendations in Chile, and more.
Tim is happy for anyone who is studying for a WSET qualification to benefit from a 15% discount. Use the code CHILE-STUDY-1 at checkout when purchasing the Chile report here.
Exclusive to WSET Students, one redemption per email address, but no time limit on the redemption. Of course Tim asks that the downloaded reports themselves are not shared or copied.
20% off a Decanter Premium subscription
Get full access to exclusive scores and tasting notes on more than 1,000 wines every month, as well as being brought up-to-date on all the latest releases and independent advice on exciting wines to drink now and to keep. Extra benefits of Decanter Premium include access to the entire digital version of Decanter magazine and priority to Decanter tasting events.
Quote WSETSAVE on checkout to claim your discount - yearly subcription only. 
30% off Drinks Business subscriptions 
The Drinks Business is a leading drinks trade publication and is always at the forefront of what is happening in industry. Their focus is on wine, spirits and beer. WSET students are eligible for a 30% discount on subscriptions to the Drinks Business magazine.
To claim your discount, please click here to follow a unique link.
£25 off your first year's Jancis Robinson Purple Pages membership
JancisRobinson.com's fantastic Purple Pages membership gives you continuous digital access to The Oxford Companion to Wine as well as a huge volume of tasting notes, reviews, articles and a community forum.
To subscribe, click the link below and use the promotional code WSET2511 on checkout. 
This offer is for one year only, subsequent years will be charged at full price. 
20% off a Harpers Wine & Spirit Magazine subscription
Harpers Wine & Spirit provides the latest news, trends, insights, analysis and opinions in the UK wine and spirit industry. It's a valuable resource for anyone in the trade looking to drive their business forward. 
To claim this discount, please call their subscriptions bureau on 0800 652 6512 and quote WSET. 
25% off a subscription to The World of Fine Wine
The World of Fine Wine is an award-winning magazine, website and app speaking to an international readership of discerning individuals who each share a passion for wine. 
Visit subscribe.worldoffinewine.com and use the discount code WSET25 at checkout. This discount cannot be used with any other offer.
Opportunities to learn and taste
Learning about wine, spirits and sake doesn't end in the classroom. We highly recommend visiting a vineyard, winery or distillery in person, to put everything you learn with WSET School London into context. 
Please note: as these tours are run by third party companies and not by WSET School London, we can't guarantee that the information provided will be the same as what you will learn on your course. Please stick to the information provided in your WSET-issued study materials when revising and answering questions in your exam.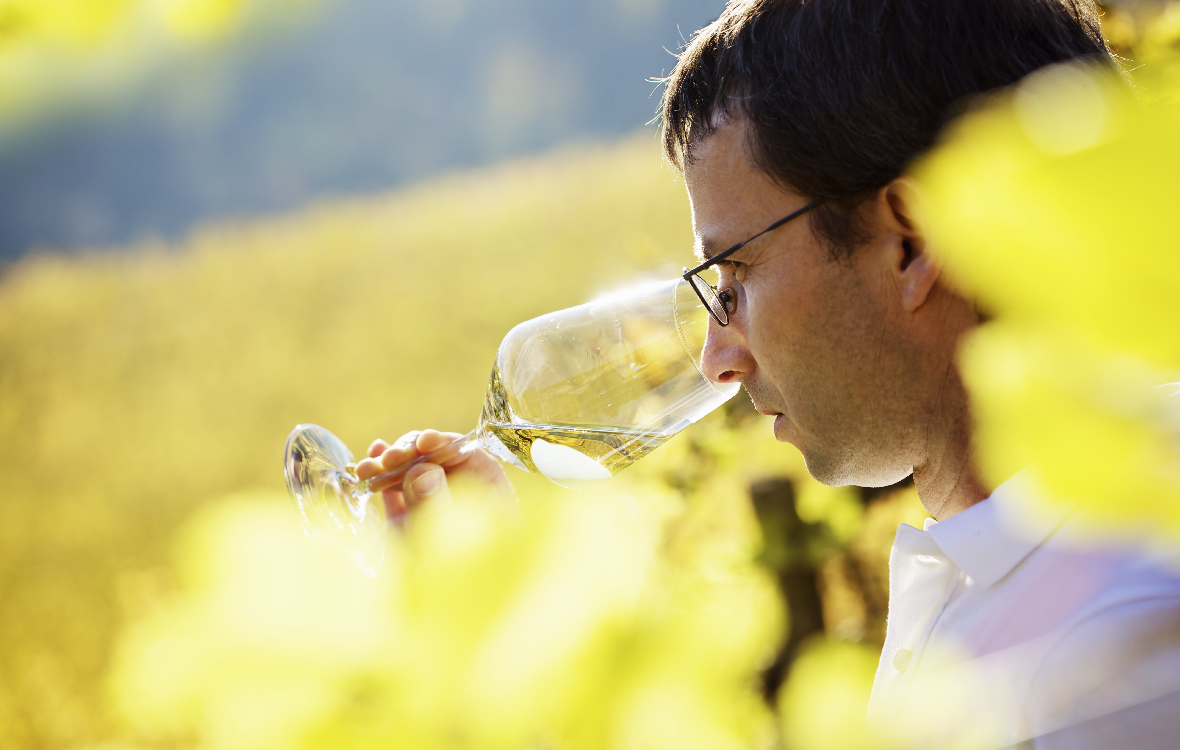 Get a Coravin 'Wine Education Bundle' for just £125.95 (RRP £549.95)
Coravin's award winning Wine Preservation System allows you to preserve your wine AND your tasting budget, without pulling the cork.
The Wine Education Bundle includes:
Coravin Model Two Wine Preservation System
8 Coravin Pure™ Capsules (approx. 250 tasting pours)
Aerator (equivalent to 60-90 minutes of decanting)
6 Screw Caps (preserves screw cap wine for up to 3 months)
3 Needle Kit (Standard, Fast Pour, Vintage)
Classic Base
To redeem the offer, shop at Coravin.com, create an account, and enter WSETEdu20 at checkout.
Offer valid until 31 December 2020 and while stocks last.
Add £20 to a Sampler card and get £5 extra free at The Sampler Wine Merchant
The Sampler is an independent wine merchant with theee locations in London (Islington, Putney and Wimbledon). They have up to 80 wines to sample at any time of various styles and price points, all from a hand-picked selection of quality wines from around the world. Perfect for tasting exam practice!
Show your Student Deals Card to a member of staff to claim your extra £5. 
15% off English Wine Tasting Tours
Explore England's blossoming new wine region and get a proper look at the winemaking process while enjoying a range of award-winning English wines. Tours run every Thursday and Saturday and include tastings, lunch and transport from and to London Bridge. Why not get a group of your friends or classmates together for a tour? 
To claim your discount, quote WSET15 at checkout. 
​Tours depart from English Grounds, London Bridge.

Find on Google Maps
20% off tours of the Bermondsey Distillery (Jensen's Gin)
Plus 10% off bottle sales
When Christian Jensen first tasted the vintage gins from London's 'lost distilleries', he began a journey. Creating a finely balanced gin that honoured these forgotten recipes became his obsession. Distilled in small batches at their Bermondsey Distillery, Jensen's is gin as it was and as it should be. This is one of our most successful local distilleries and we highly recommend a tour and a taste of their gins.
Tours must be booked in advance by emailing tours@jensensgin.com. Let them know you're a WSET School London student to claim your discount. 
10% off a tour of the Beefeater Gin Distillery
Visit the home of London Dry and discover the secrets behind the world's most awarded gin at the famous Beefeater Gin Distillery. You'll get the chance to taste distillery-exclusive gins created by legendary Master Distiller Desmond Payne. 
Book a concession (student discount) ticket on checkout and make sure to bring your Student Deals Card with you. If you look under the age of 25, please also bring valid photographic ID with you - Beefeater operate a 'challenge 25' policy. 
£45 off a Cheese Academy Level 1 course at The School of Fine Food
To complement your drinks expertise, why not improve your cheese knowledge, and impress your friends and family further by gaining your Level 1 Academy of Cheese certification?
Courses run regularly at the School of Fine Food, part of the Guild of Fine Food. During this fun, hands-on one-day course, you'll learn a structured approach to tasting. You'll cover cheese making, provenance, terminology and taste over 25 cheeses, backed up with a little home study (and more tasting) before completing an online certification.
To book with the discount, please drop an email to jilly.sitch@gff.co.uk. 
Local food and drink
We're very lucky to be located in one of the most exciting areas in London for quality, independent food and drink. You have plenty of choice when deciding where to go for lunch, or where to enjoy a glass of something after class.
A selection of local bars, cafes and restaurants within a short walk of the School offer exclusive discounts when you wave your Student Deals Card.
Below we've detailed the discounts available, and offered a recommendation from our team to get you started if you're not sure what to go for.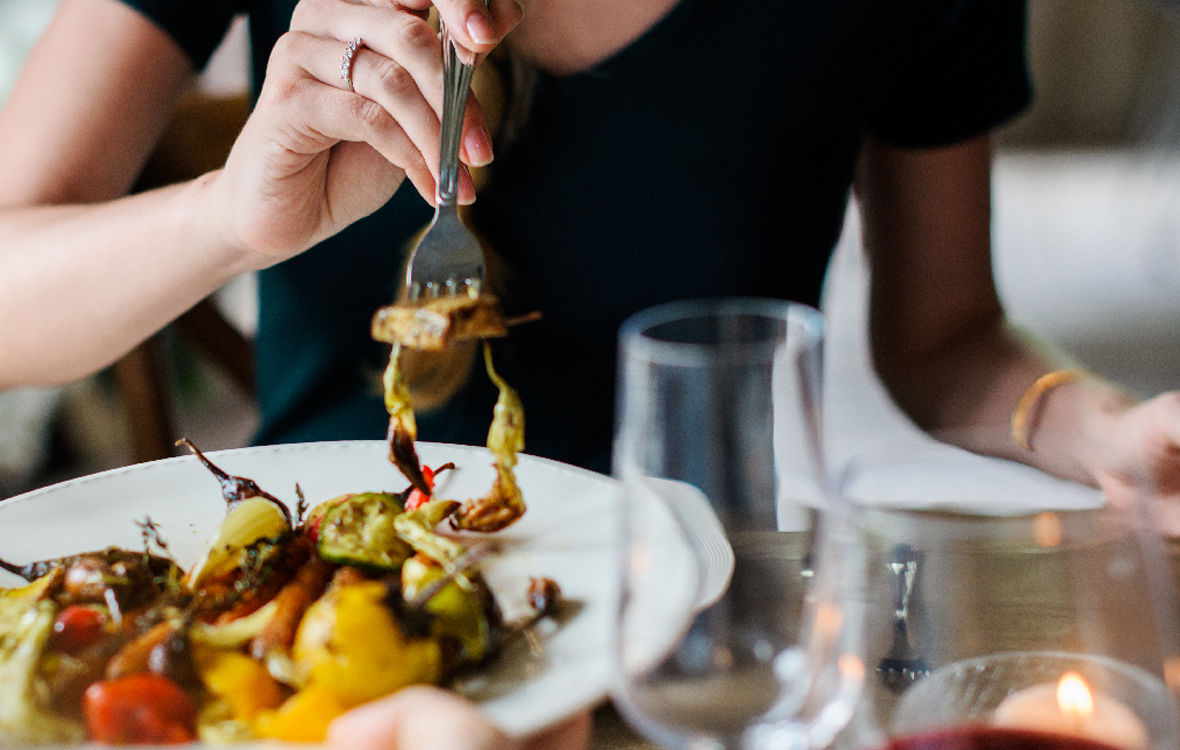 20% off food and drink at BOB's Lobster
BOB's Lobster Wine Bar & Kitchen serves surf & turf indulgences alongside great wines and cocktails. 
We love: their lobster roll on brioche - an indulgent lunch or a great post-exam treat.
10% off food and wine at B Street Deli
B Street Deli is a high-end delicatessen and wine bar selling a great selection of sensational salads, gourmet sandwiches and soups as well as cheese and charcuterie platters.
We love: their huge focaccia sandwiches and salted caramel brownies.
10% off food and drink at Chapter 72
Chapter 72 is a family-owned independent speciality coffee and cocktail house, serving freshly made hot and cold food and delicious pastries. Their food offering includes morning pastries, cakes, warm hand-made sausage rolls, artisanal sandwiches (made fresh daily), cold-press juices and smoothies. 
We love: by day, their coffee (Time Out winner for 'best local coffee shop'). By night, their Espresso Martini (rated amongst London's best by The Evening Standard)
20% off food and drink at The Hide before 7pm
The Hide, located directly below WSET School London, is a regular haunt of WSET students and staff alike. We've worked closely with The Hide for the last 12 years and they are always delighted to welcome any of our students from midday for lunch, coffee, or after-class drinks. Since 2017 they have exclusively been serving drinks that are brewed, fermented or distilled in London.
We love: a fresh London-brewed craft beer after a long day of wine tasting. 
Lunchtime offers at Baccalà
Baccalà offers genuine Italian seafood dishes using local, seasonal and fresh produce from the sea and the garden. Their wines are selected mostly from small wine producers, who respect and love their territory and share their values of taste, quality and sustainability.
Tuesday-Friday (12pm-2.30pm), they offer WSET School London students 15% off food and drinks from the A La Carte menu or a glass of wine with their Set Lunch Menu.
We love: their polpo arrostito, or why not try their pesce del giorno?  
Local hotels
If you're joining us from outside of London and are looking for somewhere to stay in the London Bridge area, the below hotels offer exclusive discounts for WSET School London students. 

Please note the validity dates below before attempting to book your hotel room.
10% off best available online rate at Residence Inn by Marriott London Tower Bridge
Residence Inn London Tower Bridge positions you in the beating heart of City of London, offering plush apartments for your business as well as leisure stays. To make your stay more delightful and productive, each apartment includes a bedroom, a spacious bathroom, a living area with sofa bed and Smart TV, a working space and a fully equipped kitchen. 
They offer daily complimentary buffet breakfast to fuel up your mornings, and a state-of-the-art fitness centre so you can keep fit. The Grab 'n Go Market in their lobby, highspeed Wi-Fi and communal laundry facilities are available around the clock. They promise a home-from-home experience.
This discount is valid until 31 December 2020. 

How to book: Visit their website and use corporate code A5815 in the 'Special Rates' searchbox. 
10% off retail rates at The Dixon Tower Bridge
Occupying an awe-inspiring building that dates from 1905, when it served as the Tower Bridge Magistrates Court, The Dixon is a new hotel that captures all the culture, creativity and variety of SE1, the world's most cultural postcode.
This discount is valid until 31 December 2020.
How to book: Visit their website and use corporate code A5815 in the 'Special Rates' searchbox or email reservations@thedixon.co.uk.  
Preferential rates at the London Bridge Hotel
The independent London Bridge Hotel is a unique four-star boutique property in the heart of the capital. Its prime position in the Borough of Southwark next to London Bridge station, Borough Market and the Square Mile makes it appealing to city guests and business travellers alike.
How to book: please email reservations@londonbridgehotel.com quoting that you are a WSET School London student to find out what rates are currently available. 

How to book: email reservations@londonbridgehotel.com
12% off flexible rates at CitySpace Borough
Work and leisure have changed fundamentally. Cities are increasingly full of entrepreneurial freelancers, long-distance commuters redefining the working week and constantly connected business travellers blending earning with exploring. CitySpace was created for these pioneers; a flexible workspace with accommodation and relaxed all-day dining.
Their first site is perfectly located adjacent to Borough Station in a historic and central location. It comprises 20 bedrooms, a café and a flexible workspace formed from an old Victorian print works steeped in history and character. CitySpace Borough describes itself as "the first EAT, SLEEP, WORK concept property".
How to book: please visit their website and select your dates and room. On the payment details page, enter code WSET in the 'Redeem Discount Code' section.