Prizes and Awards
Each year WSET celebrates the achievements of our successful students and course providers with a number of prizes and Awards:
Visit graduation.wsetglobal.com to find out more about our Awards and Prizes, and to see our full lists of past recipients.
​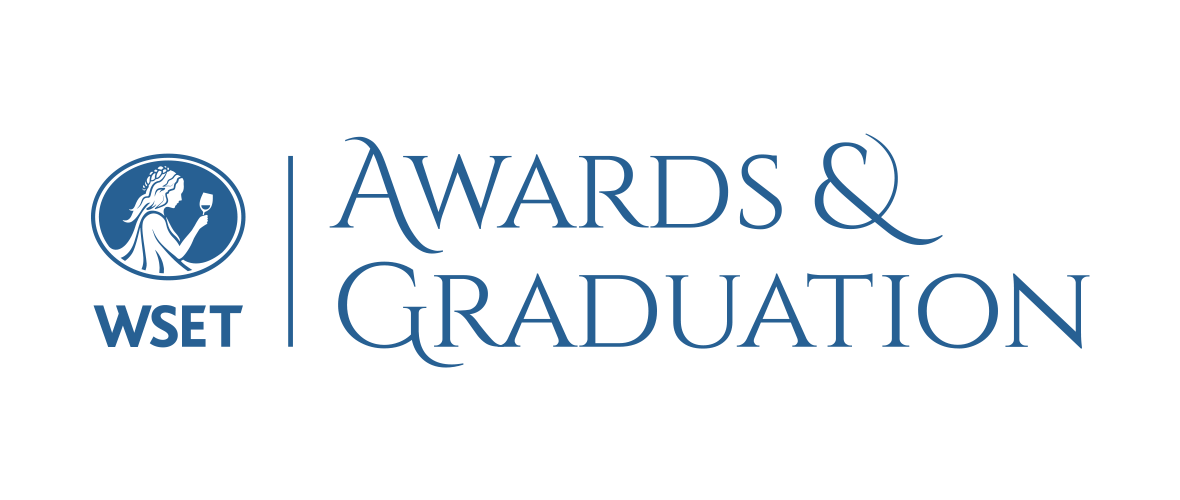 How our Prizes (Levels 2-4) are awarded
Prizes are provided by sponsors and Corporate Patrons and are managed by the WSET Academic team.
They are awarded for each academic year, which runs from 1 August to 31 July. Candidates who achieve outstanding marks in their examinations may be eligible for a Prize.
Eligible candidates will be contacted by WSET in autumn once all the results for qualifying examinations have been collated. These Prizes do not take the form of financial grants to fund studies but are in recognition of examination performance.
Click here for a current list of Prizes
(please note, the Prizes are subject to change so please check for updates frequently)
WSET UK Bursary Scheme
WSET operates a bursary scheme which is designed to help potential students in the UK who would otherwise be unable to take a WSET qualification due to financial hardship. Bursaries can be awarded to fund between 25% and 75% of the cost of any WSET qualification, depending on the individual circumstances of each applicant. Applications for funding under the WSET Bursary Scheme should be submitted by email to bursary@wsetglobal.com. The applicant will then be advised of the full application process. All applications for funding under the WSET Bursary Scheme are subject to approval and are at the discretion of the WSET Board of Trustees.
WSET Asia Pacific Student Bursary Fund
As part of its commitment to advancing education and training in wines, spirits and sake, WSET Asia Pacific Limited has established a bursary fund to help potential students in the Asia Pacific region who would otherwise be unable to take a WSET qualification. The bursaries, supported by the generous donations of companies, organisations and philanthropic individuals in the Asia Pacific Region, are for WSET Levels 1-3 Award in Wines, Spirits or Sake. They are open to anyone of legal drinking age (in the country or territory where they plan to study) in the Asia Pacific region. Recipients may study at their chosen WSET course provider.
To find out more about this bursary fund click here

IWC Education Bursary
The WSET works in collaboration with International Wine Challenge (IWC) who run the IWC Education Bursary. For successful international applicants, the IWC will contribute towards course fees at their local WSET Approved Programme Provider. Support is available for the WSET Level 3 Award in Wines or the WSET Diploma courses. In line with the global vision of both organisations, and with the objective of stimulating diversity and inclusion in education, this bursary is only offered to students who are resident outside the UK. For more information and to apply click here. Contact bursary@internationalwinechallenge.com if you have any queries.
Women of the Vine & Spirits Scholarships
Part of our strategic alliance with WSET Corporate Patron the Women of the Vine & Spirits (WOTVS) Foundation, Ltd. 501(c)(3), provides scholarships to deserving applicants to be applied toward their WSET course fees. The Foundation offers scholarships for all qualifications at the course provider of the recipients choosing.
The WOTVS Foundation provides scholarships and awards for the purpose of helping women advance in their careers in the food, wine, spirits, hospitality, or viticulture industries through education, leadership, and professional development. Providing women with education, resources and opportunities to thrive is the cornerstone of the organization and success. Scholarships are offered to US and non-US residents. For more information visit womenofthevine.com.
The Worshipful Company of Distillers'
The Worshipful Company of Distillers' provides the following annual bursaries and scholarships for WSET spirits qualifications:
Three Level 3 Award in Spirits bursaries
Eight Level 2 Award in Spirits bursaries
Thirteen Level 1 Award in Spirits bursaries
One scholarship for outstanding achievement at Level 3 to provide extending learning
One scholarship for a student to study for the Level 3 Award in Spirits qualification upon the successful completion of the Level 2 Award in Spirits qualification
All applications for the above should be made via the WSET not the Worshipful Company of Distillers.