Our Alumni go on to make contributions in all areas of the wine and spirits industry. With their exceptional talent, our graduates help to shape the future of the drinks industry around the world. Here we highlight some of the outstanding individuals who have graduated with the WSET Diploma. 
If you would like to suggest an addition to this page please contact alumni@wsetglobal.com
Jancis Robinson OBE, MW
Described by Decanter magazine as 'the most respected wine critic and journalist in the world', Jancis writes daily for JancisRobinson.com (voted first-ever Wine Website of the Year in the Louis Roederer International Wine Writers Awards 2010), weekly for The Financial Times, and bi-monthly for a column that is syndicated around the world. She is also editor of The Oxford Companion to Wine, co-author with Hugh Johnson of The World Atlas of Wine and co-author of Wine Grapes - A complete guide to 1,368 vine varieties, including their origins and flavours, each of these books recognised as a standard reference worldwide.
She loves and lives for wine in all its glorious diversity, generally favouring balance and subtlety over sheer mass.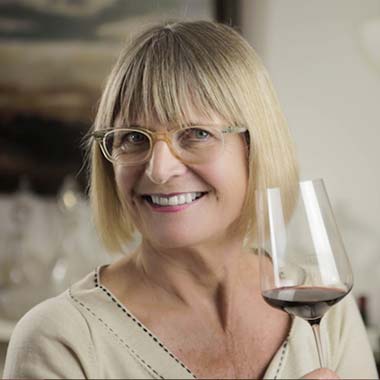 Gerard Basset OBE, MW, MS, MBA
Born in France, Gerard moved to England in the mid-1980s where he embarked on a successful career as a sommelier winning amongst others: Best International Sommelier for French Wines 1992, Best Sommelier of Europe 1996, Best Sommelier in The World 2010.
In addition he was awarded: The Marques de Cacares Award in 1993, The Dom Perignon Cup in 1996, The International Wine Challenge Personality of the Year in 2010. The Harpers Wine and Spirits Magazine Personality of the Year in 2011, Imbibe Industry Legend in 2011, Decanter Man of the Year in 2013, Harpers Wine and Spirits Magazine Best Ambassador/Communicator for French Wines 2013 and 2014 and The Wine & Spirit Ambassador Catey in 2014.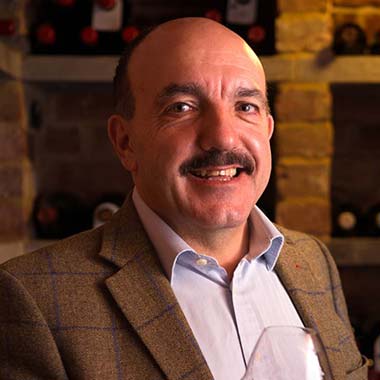 Jeannie Cho Lee MW
Jeannie Cho Lee is the first Asian Master of Wine and an award-winning author, television host, editor, wine critic, judge and educator.
Jeannie is currently a professor at the Hong Kong Polytechnic University (PolyU) where she helped to launch the Master of Science (MSc) in International Wine Management program offered by the School of Hotel and Tourism Management (SHTM). She is also a Visiting Professor at the Chinese Culinary Institute and the International Culinary Institute. Jeannie co-hosts a weekly wine program In Vino Veritas, now in its second season on TVB Pearl, Hong Kong's leading English-language TV broadcaster. She has been a Wine Consultant for Singapore Airlines since 2009 and is the former Publisher and CEO of Le Pan, a wine lifestyle publication she launched in 2015.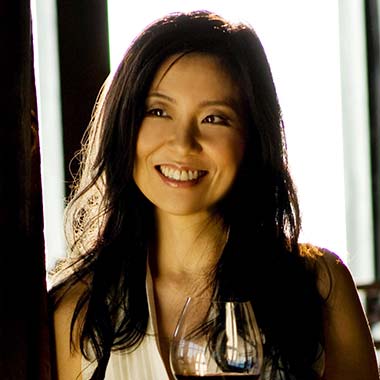 Serena Sutcliffe MW
Serena passed the Master of Wine examination in 1976, at her first attempt, and has been a member of the Education Committee, the Examination Board, and was Chairman of the Institute of Masters of Wine. A renowned taster, writer and lecturer, she is the Honorary Chairman of Sotheby's Wine, who are celebrated for selling great collections of perfect provenance in their London, New York and Hong Kong auctions. 
Yang Lu MS
Yang Lu is widely regarded as the most important and influential sommelier in Greater China, as well one of the most respected wine personalities of the industry. He is currently the Corporate/Group Wine Director for Shangri-La Hotels and Resorts, overseeing the wine program and sommelier team for the entire group. 
Yang is regarded as one of the finest wine educators in China, regularly teaching WSET and seminars for various wine regions. He is a columnist for DecanterChina.com, and contributes to several professional and lifestyle magazines. He also translated How to Taste by Jancis Robinson and co-translated World Atlas of Wine into Chinese.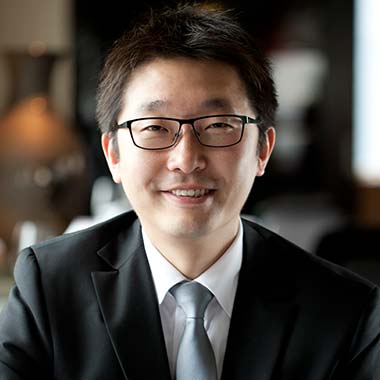 Lisa Perotti-Brown MW
Lisa's wine career began by happenstance when, living as a struggling playwright in London after college, she was offered a job as the manager of a wine bar and then promptly enrolled at WSET. She progressed through wine sales and marketing roles in the UK wine trade throughout the '90s and early 00's before moving to Tokyo in 2002, where she worked as a wine buyer for one of Japan's top fine wine importers and a wine educator at Tokyo's Academie du Vin. In 2008 Lisa moved to Singapore and began writing a column for Robert Parker's website, eRobertParker.com. Later that year she achieved her Master of Wine qualification and the Madame Bollinger Medal for excellence in wine tasting. In 2013 she became the Editor in Chief for Robert Parker's Wine Advocate and eRobertParker.com and remains the publication's critic for the wines of Australia and New Zealand. In 2015 Lisa's first book, Taste Like a Wine Critic: A Guide to Understanding Wine Quality, was published.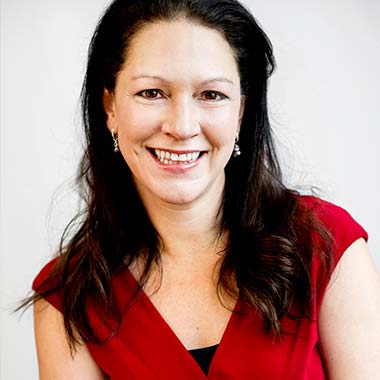 Kenichi Ohashi MW
Kenichi (Ken) Ohashi is a leading wine and sake industry professional based in Tokyo, Japan. In 1992, he started his career working for the family sake retail business – Yamajin co. ltd. He is now President of this firm, that has diversified greatly over the last 20 years. In addition to his commercial and educational responsibilities with Yamajin, he runs his own consultancy firm – Red Bridge co ltd. His activities in this business include, but are not limited to – lecturing, buying, judging, writing, selling and strategising for various Japanese and International liquor businesses. 
The pursuit and exchange of knowledge is at the heart of everything Ken does in his chosen profession.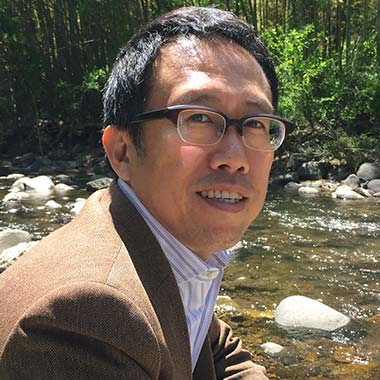 Sonal Holland MW
An accomplished wine educator, wine consultant to hotels, wine writer, wine judge and a Wine TV broadcaster, Sonal has numerous wine-related pursuits. She is currently Wine Director – Wine & Beverages at ITC Hotels, India's second largest chain of luxury hotels with close to 97 hotels across various cities in India. Her main focus is to elevate the Hotel Group's wine cellar offerings through world-class wine selections and to curate iconic and exclusive wine events through collaborations with top wine houses.
Sonal has been featured among the Top Women in Wine in India by the Indian Wine Academy, and has also been listed among the Top 50 Most Powerful Women in Indian Luxury by BlackBook in 2015.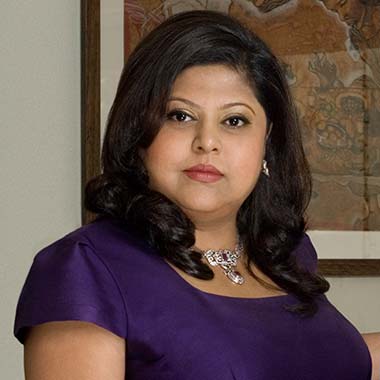 Michael Hill Smith MW
Michael Hill Smith is an international wine judge, producer, consultant and writer who completed the WSET Diploma in 1985. In 1988, he became the first Australian MW and won the Madame Bollinger Tasting Medal. In 2008, he was awarded an Order of Australia for his contribution to the Australian Wine Industry.
He is Co-Managing Director of Adelaide Hills pioneers Shaw + Smith and Tolpuddle Vineyard in Tasmania and is a wine consultant for Singapore Airlines, alongside Oz Clark and Jeannie Cho Lee. He has featured in Decanter's International Power List three times, is Vice Chair of Decanter Asia Wine Awards and Co-Chair of Decanter World Wine Awards.
Angus Barnes DipWSET
Angus has over 25 years' experience in the wine industry across a number of areas in Sales, Marketing and Business Development. For the last 15 years, he has worked for Pernod Ricard Winemakers and currently is the Global Brand Heritage Director, responsible for both the Brand Sites & Visitations as well a team of Wine Ambassadors based throughout the world. 
Angus is currently a Vice President of the NSW Wine Industry Association, in charge of Government relations and licensing and is also the Chairman of the Wine Communicators of Australia, an organisation of over 500 members dedicated to providing information and networks for professionals working in wine.