The WSET Alumni Body represents the 12,000+ individuals worldwide who have gained the WSET Diploma.
We aim to help foster mutually beneficial, lifelong relationships amongst the alumni community and to support the careers of our graduates as they go on to define the future of the industry. Our programme provides the alumni community with on-going learning opportunities, through specially developed content, events and networking opportunities.
Events
Throughout the year we host a select number of events in key regions where Alumni are located. Upcoming events will be listed here or you can check the event listing pages for details on upcoming alumni events.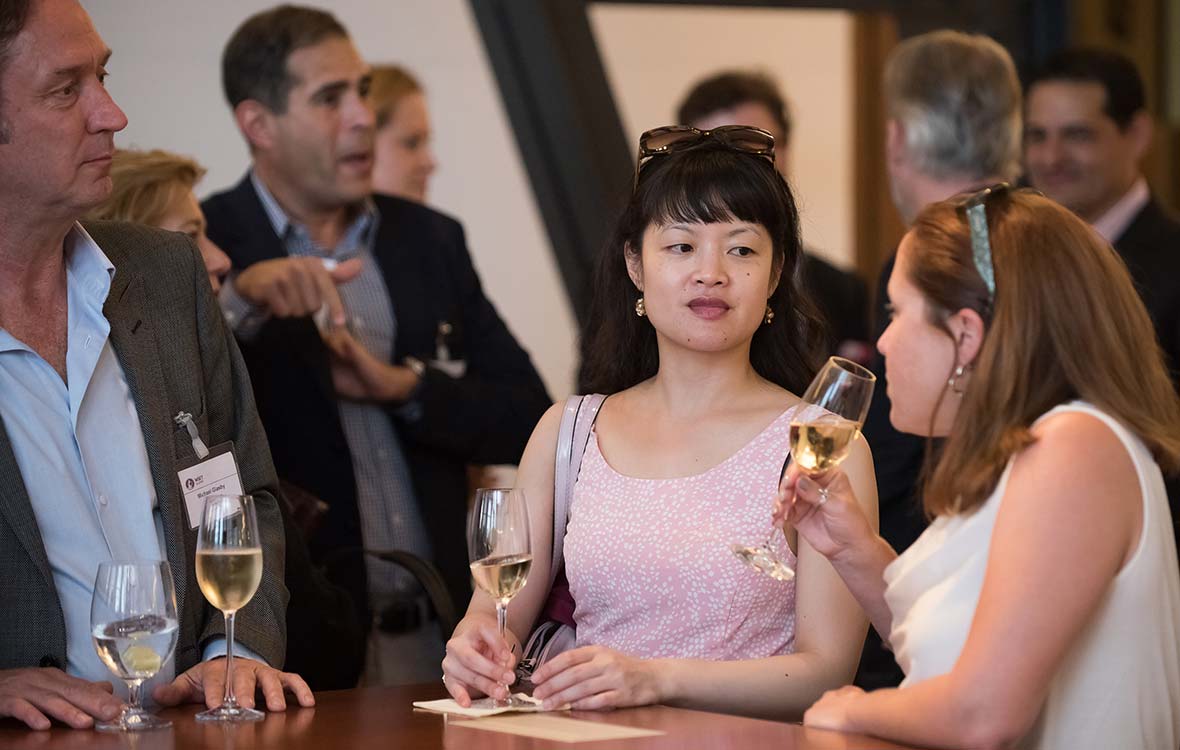 Reports and resources
WSET works with industry experts, many of whom are WSET Alumni, to develop insightful reports and resources. These materials are free to Alumni and distributed in our newsletters. Alternatively, they can be downloaded from the login area of this website.
Report library:
Wine Production: A Global Overview
The Changing Face of the US Consumer
Global Alcoholic Drinks Consumption
Internet and Social Media in the Chinese Wine Market
Consumer Wine Education: Should the Wine Trade Care?
The Fine Wine Market: Past, Present, Future
Natural Wine
Wine and Soil: Our Changing Ideas
Newsletter
Subscribed alumni receive our newsletter containing the latest news, content and event opportunities alongside special discounts and offers from many of our global partners.
To subscribe email alumni@wsetglobal.com
Post nominal letters
WSET Diploma graduates are able to use the post nominal DipWSET to signify their academic achievement. DipWSET replaced the previous AIWS which was officially retired on 1 October 2015. DWSET and DWS are accepted alternatives for use in the United States.
Graduate list
Due to changes in privacy law (GDPR) in the EU, we have taken the decision to remove the full list of Diploma Graduates 1970 - 2021 from the public pages of our website.
The list will still be available to Alumni, saved in the WSET Global Campus. If you have any questions about this, please email us.
Keep in touch
If you are a WSET Diploma graduate and you would like to be more involved or share your ideas about future alumni activity in your area you can do so by:
Such a great experience. Both the presentations and the networking were first class.
Note:
The WSET Alumni Body replaced the Institute of Wines and Spirits (IWS) on 1 October 2015. Alumni still using the AIWS post nominal are encouraged to transition to the new post nominals at their earliest convenience.