Event details
This one-day course is an ideal starting point for wine enthusiasts wanting to get to grips with the basics. In a short space of time, you'll find yourself feeling much more confident tasting wine, navigating a wine list, buying bottles and pairing wine with food.
This high end course will be run by Charlotte Kristensen DipWSET in the luxurious Michelin-star setting of Hide, with breakfast, canapés and lunch created by Ollie Dabbous. Attendees will taste an impressive selection of exceptional wines, before finishing the day with a tour of Hide's cellars, a 30-question multiple-choice test to gain your WSET certificate and lapel pin, and a Champagne reception.
Also taking place on Monday 6 February.
---
What you'll learn
The main types and styles of wine
Common wine grapes and their characteristics
How to make food and wine pairings
Tutored tasting of nine wines (except online courses)
How to store and serve wine
How to describe wine using the WSET Level 1 Systematic Approach to Tasting Wine® (SAT)
By the end of the course you'll be able to taste wine using a globally recognised approach, identify key styles of wine and characteristics of important grape varieties. You'll also learn the key principles of food and wine pairing and how to apply these to your own food and wine choices.
View the qualification specification
Find out more about the Level 1 Award in Wines
---
About the educator, Charlotte Kristensen DipWSET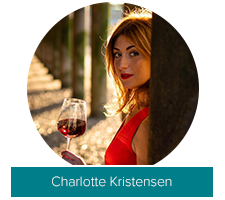 Charlotte Kristensen is a city lawyer-turned-wine communicator. Charlotte attained her WSET Level 4 Diploma in Wines in October 2020, she is the weekly wine columnist for You Magazine (Mail on Sunday), hosted the podcast "A View from the Vineyard" and consults, presents and produces content for PR campaigns for wine regions and brands across the world.
---
The samples you'll taste*
Flight 1
Clos Marguerite Sauvignon Blanc, Marlborough 2020
Sancerre La Grande Chatelaine Mellot 2017
Whispering Angel 2021
Château Beychevelle 2005
Stags Leap Fay 2015
Lunch
Puligny Montrachet Les Charmes Alain Chavy 2019
Chateau d'Yquem 1996
Flight 2
Chablis Moreau Naudet 2020
Ridge Estate Chardonnay 2019
JJ Prum Wehlener Sonnenuhr Riesling Auslese 2020
Pommard Les Pezerolles de Montille 2009
Vina Tondonia Rioja Reserva Tinto Lopez de Heredia 2009
Yarra Yering Underhill Shiraz 2014
Champagne reception
Bruno Paillard Brut Premiere Cuvee NV
*the wines listed are a sample and subject to change depending on stock availability