Join WSET at London Wine Fair 2022 (live and digital) where we are thrilled to be the headline sponsor of the Education Zone. Explore and experience the knowledge, skills and confidence that can be gained through WSET's industry-leading suite of wine qualifications.
Event details
Wine trade show
Live event: 7-9 June 2022, Olympia London
As headline sponsor for the Education Zone, we'll be delivering three tastings across the three days of the live event which will allow you to explore WSET's wine qualifications and the value they can bring to you, your team and your business. Each session will be led by WSET's team of expert educators, and our Business Development team will be on hand to answer any questions you might have. 
Tuesday 7 June, 2pm: Understanding sweetness in wines
An intermediate-level tasting exploring sweetness in wines through the lens of the Riesling grape. Riesling is a wonderfully versatile variety that comes in many styles and ranges from completely dry to very sweet. It provides us with a perfect opportunity to explore some of the different styles and methods of sweet wine production available. In this session you will:
Discover the key methods for producing sweet wines
Explore the difference between residual sugar and 'sweet' aromas/flavours
Learn how to taste and describe wines with different levels of sweetness
Get tips for working out how sweet a wine is likely to be from the label
Learn about the fascinating Riesling grape variety and its various styles
This session has been adapted from the WSET Level 2 Award in Wines. The content is suitable for beginners as well as those with some existing wine knowledge or tasting experience. You don't need to have completed any WSET qualification to enjoy the session.
Hosted by Joseph Hallam DipWSET, Wine Educator and Senior Business Development Manager at WSET.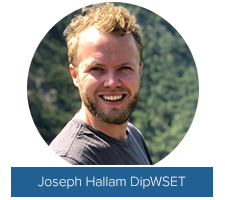 ---
Wednesday 8 June, 2pm: Are you ready for the WSET Level 4 Diploma in Wines?
WSET's market-leading Level 4 Diploma in Wines programme sets the global standard for structured wine education. It provides students with expert-level product knowledge whilst enabling the development of professional skills key to long-term success in the global wine business.

We are delighted to invite London Wine Fair attendees who are actively considering enrolling onto the programme to this session hosted by Chris Martin DipWSET, Wine Educator and Head of Educator Training at WSET. Chris will offer you detailed information covering:
How studying for the WSET Level 4 Diploma in Wines benefits you and your business
Pre-requisite knowledge, recommended study time and core skills required for success
The structure of the qualification, what you'll learn, and how each unit is assessed
How tasting at Diploma level differs from Level 3
The ongoing benefits of becoming part of the WSET Alumni Body
You'll also get the chance to taste a blind 'exam-style' flight of three wines so you can understand what is expected of Diploma students once they have been through the programme.
Advanced level: we recommend that attendees have completed or are currently studying for the WSET Level 3 Award in Wines. Please note that this session is aimed at those who have not yet enrolled on the WSET Level 4 Diploma in Wines, but are considering doing so. As this is a small theatre we kindly ask that current Diploma students and Alumni do not attend to provide room for prospective students to learn about the qualification.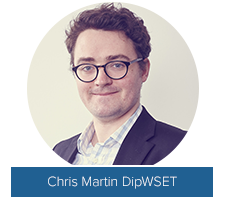 ---
Thursday 9 June, 2pm: Worth the wait? Exploring ageing potential in wines
In this session, WSET Certified Educator Shane Jones DipWSET will demonstrate one of the core skills developed through the WSET Level 3 Award in Wines – the ability to determine whether a wine has the potential to improve with age.
By the end of the session you'll feel more confident:
Identifying the qualities that a wine needs to improve with age
Understanding which aromas in wines are associated with maturation
Using your tasting note to make assumptions about a wine's ability to improve in bottle
Understanding the storage requirements for a wine to improve in the bottle
Intermediate-advanced level. This session has been adapted from the WSET Level 3 Award in Wines. It is open to anyone but is particularly aimed at those with some wine knowledge and tasting experience, ideally equivalent to the WSET Level 2 Award in Wines. Shane will be using the WSET Level 3 Systematic Approach to Tasting Wine.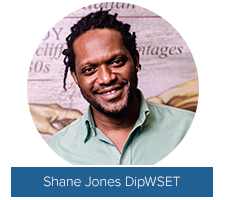 ---
​Digital event: 20-21 June 2022, online
London Wine Fair are working with Bottlebooks, through which you will be able to buy, sell and discover wine, browse virtual stands by producer, importer, grape type, region and wine name and order samples to your door.
There will also be unmissable talks and masterclasses, including one hosted by WSET focusing on how to build a personal development plan for your staff. 
Time/date TBC: Which WSET qualification is right for you?
Looking to invest in quality wine training for yourself or your team? WSET's Rachel Webster and Alex De Cata will help you find the best route for your needs. We'll compare the different wine qualifications available, the core skills built through each, and who they are best suited to. We'll also explain the study options available for both individuals and teams. Perfect for ambitious professionals, managers and HR teams.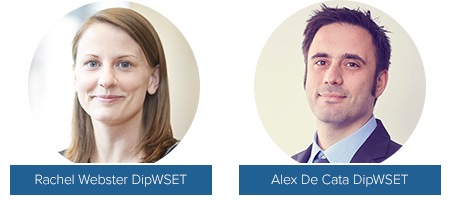 ---
About London Wine Fair 2022
London Wine Fair 2022 offers you the opportunity to join over 14,500 drinks industry professionals at the UK's biggest digital and live wine trade reunion. Visitors can either purchase an entirely digital ticket or a ticket that provides both digital and live event access to the London Wine Fair. 
Early bird tickets are £35 for the live and digital events, or £20 for the digital event only.