Sake (and sake education) is growing in popularity and this webinar will look at the trends and opportunities of Sake in the Asia Pacific region outside of Japan.
Event details
Webinar
Sake (and sake education) is growing in popularity in many countries outside Japan and curiosity about sake has been increasing. We have invited Sake educators from three countries to share their own stories about sake, and how WSET Sake qualifications have helped them in their careers.
In this session, WSET's Natsuki Kikuya, Head of Sake Qualification Development & Educator, will engage with three knowledgeable Sake educators. They discuss the trends, opportunities, and challenges in the Sake industry. They will also cover where you can start your Sake journey.
If you're interested in learning more about Sake, this session is perfect for you. You can build your knowledge on the Level 1 Award in Sake.
The session will be open to anyone to attend, looking to gain an insight into the Asian and Pacific sake markets and with an interest in Sake's new trends. The webinar will be recorded and available to watch on-demand via WSET's Events Hub on YouTube.
Speakers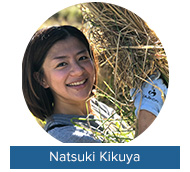 Natsuki Kikuya, Product Development Manager - Sake, WSET
Born in the sake brewery family in Akita, Natsuki moved to UK as a sake sommelier at Zuma restaurant group. After being an independent consultant, in 2013, together with Antony Moss MW she helped to launch Level 3 Award in Sake at WSET. Now she works as Product Development Manager for Sake at WSET and helps to update qualifications and supporting network of sake educators around the world. Natsuki is also a "Sake Samurai" and a Panel Chair judge at IWC Sake Category.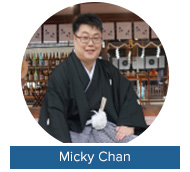 Micky Chan, Co-Founder, Hong Kong Wine Academy 
Micky Chan is deeply involved in wine and sake circles, as a wine and Japanese sake educator, he has been delivering courses and trainings in Greater China area for more than 13 years, delivery WSET courses and various sake qualifications. He also actively participates in various international competitions as judge, e.g. IWSC, IWC, Berlin Wine Trophy, etc. He is now holding the title of "Sake Samurai" (2017), "JSS Overseas Support Desk (Asia)" & "The Future 50 Wine & Sake winner".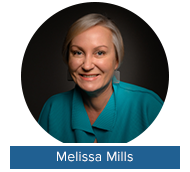 Melissa Mills, Founder, Sake Connect
Melissa's 15-year sake journey began with a fascination for Japan but it was a visit to 300-year-old Nakashima Sake Brewery in Gifu prefecture's sleepy Mizunami village, when passion turned to dedication. Standing in the aromatic warmth of the cedar clad Koji room, she was offered a handful of rice, covered in silky tendrils of white mould, and invited to eat. This experience led to a thirst for a deeper sake understanding. In 2016 Melissa formalised her relationship with sake by completing the WSET Level 3 Award in Sake.
A career highlight was being awarded The International Wine Challenge Award in Sake in 2017 by WSET and participating in the judging team for the International Wine Challenge Sake Competition. In 2018 Melissa founded Sake Connect which is a boutique agency bringing a new perspective and energy to sake consulting in Australia focusing on demystifying and raising the profile of sake for audiences Australia-wide.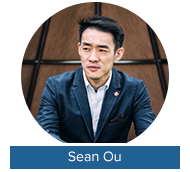 Sean Ou DipWSET, CSS, CSW, FWS, CS, Co-Founder and Head of Education, The Beverage Clique Academy
Sean served the highly acclaimed Singapore Airlines as a Sommelier and Trainer for 11 years before clipping his wings. His long aspiration to become a Master of Wine has led him down the path of achieving the elusive WSET Level 4 Diploma in Wines. In addition to being a Wine Communicator, his repertoire also extends to being a Sake Specialist and Spirits Evangelist. His past professional experience also spans across serving as Head of Wine for Southeast Asia under the SARMENT Group and currently he sits as the Head of Education for the Beverage Clique Academy.
This event does not necessarily constitute official WSET course material and should not be used as such.