Hear from the WSET team about the steps you need to take to be an educator and what the process involves.
Event details
Webinar
How does someone become a WSET educator? And what's involved in the WSET's Educator Training Programme?
For many advanced WSET students, the transition to educator seems like a natural next step. But what does it take to become a successful WSET educator, and what does the training entail? WSET's Educator Training Programme (ETP) is available for wines, spirits, and sake, and it is a vital part of the approval process WSET uses when people and organisations apply to deliver our qualifications. Every WSET course provider must have at least one educator who has completed the ETP for the qualifications they wish to offer. It's through this programme that WSET seeks to ensure all students taking a WSET course, wherever they are in the world, have an exceptional educational experience.
In this session, we'll explain what's involved in this demanding yet highly rewarding course.
Please note, the ETP is currently only to those associated with an existing WSET course provider or who are in the process of an application to become a course provider. The process of setting up a course provider is covered here.
Speaker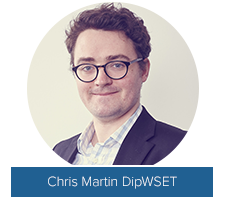 Chris Martin DipWSET, Head of Educator Training, WSET
Chris is currently the Head of Educator Training at WSET, where he trains future WSET educators around the world. He has been teaching for over 16 years, and teaching wine specifically for the past eight. He teaches all levels, but specialises in delivering parts of the WSET Diploma. He is currently enrolled on the Master of Wine programme.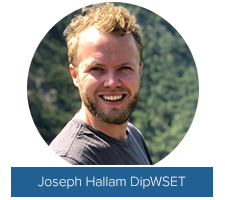 Joseph Hallam DipWSET, Senior Business Development Manager, EMEA, WSET
Joseph has worked at WSET for eight years and is currently Senior Business Development Manager in the Europe, Middle-East and Africa team. As well as advising on business strategy, Joseph works closely with educators to make sure students across the region have the best WSET experience. This includes helping to deliver WSET's Educator Training Programme. His fascination with all wine styles started when studying and teaching in Spain and Italy, leading to a first job in the industry with Majestic Wine, one of the UK's leading wine retailers. He is also Certified Sherry Educator and holds a Level 3 Award in Education & Training.
This event does not necessarily constitute official WSET course material and should not be used as such.