Aging wine is a tricky process influenced by many factors - so why do winemakers do it?
Event details
Webinar
The Ancient Greeks and Romans aged high-sugar wine in sealed earthenware vessels and these were highly sought after. After the fall of the Roman Empire, demand for aged wine disappeared. With the invention of the bottle and cork, the ability to store wine in an air-tight environment meant that techniques around aging wine improved and appetite for them rose. However, not all wine improves with age thanks to a number of factors including wine region, grape variety, and wine making style. Anjali Douglas DipWSET will talk us through the process of aging wine and the effects of this on a wine.
Speaker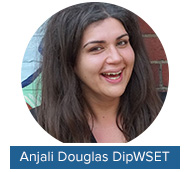 Anjali Douglas DipWSET, Tastings and Events Manager, WSET School London
Anjali worked in hospitality while studying her A-Levels, never intending to make a career out of it. She then worked in education for museums and galleries, producing events and festivals to attract diverse audiences. She caught the wine bug five years ago and returned to hospitality, starting her new career in a wine bar, before moving on to become responsible for training hospitality staff and sommeliers for a wine distributor. Now, she teaches Level 1 and 2 Awards in Wines at WSET School London. No matter what industry she is in, Anjali aims to open up conventionally elitist institutions, art forms, and beverages to more.
This event does not necessarily constitute official WSET course material and should not be used as such.