Join us for an introduction to the main wine producing regions of the USA.
Event details
Webinar
As the USA celebrates Independence Day, join us as we explore wines from the United States of America. The USA is the fourth biggest wine producer in the world, with growing conditions that range from hot and arid to cool and foggy. In this session, we will explore the wines of key regions including California, Washington, Oregon, and New York, and how the differing climates affect the wine styles.
The new series of free bitesize 30-minute webinars are open to anyone and are ideal for beginners looking to learn more about wine.
Speaker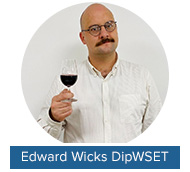 Edward Wicks DipWSET, Wine Educator, WSET School London
Ed has been working in the drinks business in some form since he turned 18 years old. A long stint as a cocktail bartender laid the foundation for his love of spirits. It was during this time he decided to study the WSET Level 2 Award in Wines and Spirits qualification, which also ignited his passion for wine. Within a few busy years, he had completed both the Level 3 and Diploma. He was awarded the Porter & Laker Scholarship prize at Level 3 and both the Louis Jadot and Yvonne May Wine Australia Scholarship prizes at Diploma. He is an enthusiastic champion of sweet wines and is always trying to make new converts to the style.
This event does not necessarily constitute official WSET course material and should not be used as such.