Have you ever wished you knew more about beer? Can you tell the difference between an IPA and a pilsner? A brown ale and a porter? WSET is launching its first-ever beer courses in early 2024. Our exciting new Level 1 Award in Beer is a beginner-level qualification for anyone interested in learning the basics about lagers, ales, sours and more. Through a short and interactive course, you'll learn the foundations of beer production, styles, service, food pairing and tasting.
Upon completion you'll gain a globally recognised qualification and the knowledge to help you explore the world of beer in greater depth.
This course was great! Solid information and really interesting. The course had a comfortable vibe, focused without being stressful and friendly without being sloppy. Lovely teachers!
Katie, Level 1 Award in Beer (pilot)
What you'll learn
The WSET Level 1 Award in Beer provides a great introduction to the world of beer. Learning though sight, smell and taste, you'll become familiar with a range of beer styles and how they are made.
If you work with beer, you'll be able to answer customer queries with confidence and provide helpful recommendations. If you're learning for fun, you'll feel inspired to explore new styles and know how to get the most out of every glass.
What's covered?
The main ingredients used to make beer

malt and other sugar sources, water, hops, yeast

The main production steps used to make beer
The principles of successful beer storage, service and food pairing

Beer storage and service: keeping beer fresh, glassware, pouring keg beer, opening and pouring bottled beer, service temperature
Common beer faults: staling, light strike (skunking), bacterial infection
Food and beer: Preferences, sensitivities, interactions, application and other considerations

The characteristics of a range of key beer styles

Malt-driven styles: American or international pale lager, Munich helles, Blonde ale,  Munich dunkel, Brown ale, Porter and stout, Barley wine
Hop-driven styles: Traditional Czech or German pilsner, Bitter, American pale ale, American IPA, Hazy IPA
Yeast driven styles: Weissbier, Dubbel, Tripel, Saison, Witbier
Sour styles: Berliner weisse, Geuze (gueuze)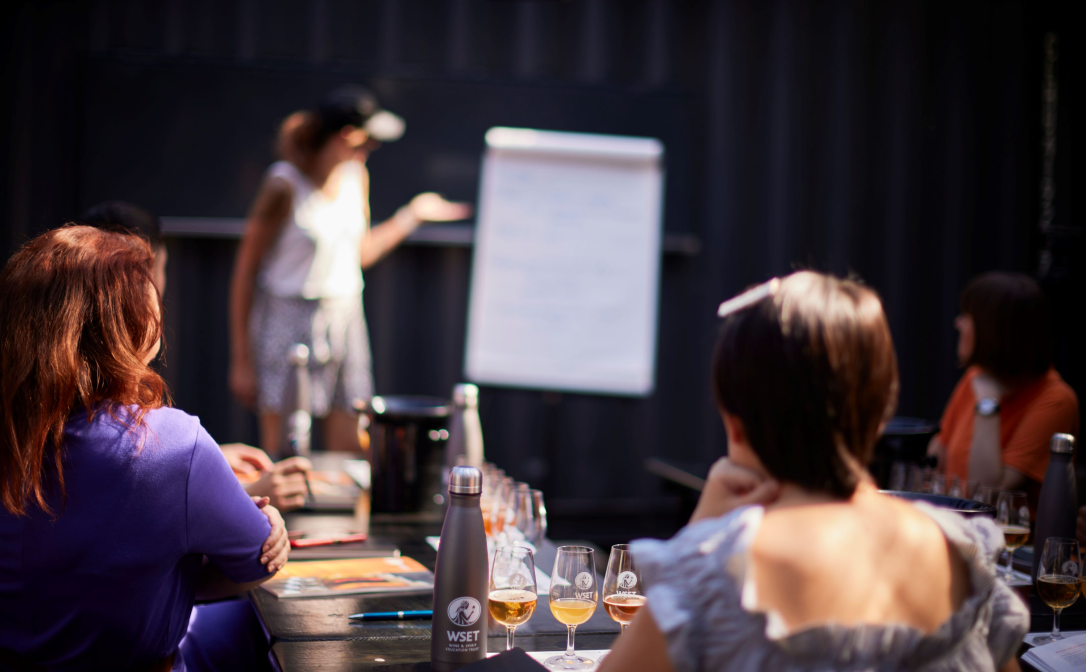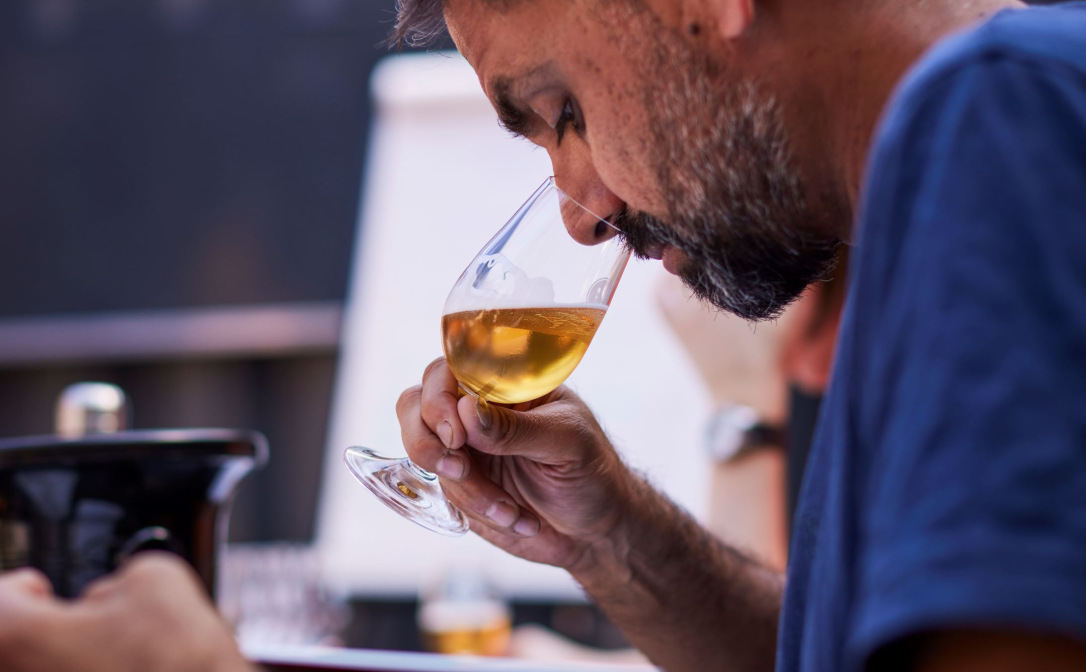 Course delivery
This qualification has a minimum requirement of six hours of guided learning with a WSET course provider, including a 45-minute exam. Courses will be available in-person or online through a network of WSET course providers.
This is a fully guided course, meaning there are no private study requirements. WSET course providers will be able to offer the course in a variety of formats, for example over a single day or several evenings.
They can also offer the course through WSET's Online Classroom – our interactive e-learning platform where you complete the course  at your own pace over four weeks, under the guidance of an expert educator.
This qualification is currently available in English only.
Assessment
Your learning will be assessed by a closed-book exam of 30 multiple-choice questions to be completed in 45 minutes. Exams will be available both online and in-person.
WSET is committed to making our exams fair and accessible, and ensuring that no candidate is placed at a disadvantage. If you have any special requirements or need to request reasonable adjustments, please discuss this with your chosen course provider.
Entry requirements
There are no entry requirements for this qualification – it is suitable for complete beginners.
You must be of legal drinking age in the country where you are attending the course to participate in any alcohol tasting. However, this is not a barrier to successfully completing the qualification.
Requirements may vary by course provider.
Course Information
Full details on course content and assessment criteria will be available soon.
When can you enrol?
This qualification is currently in the pre-launch stage, which means we are busy preparing expert beer educators around the world to offer the course and exam. We expect to have the first courses available to book in early 2024.
Courses will be offered through an international network of approved course providers. Beer courses will initially be available in-person in a limited number of markets and will also available to study online, wherever you are in the world, through WSET's Online Classroom. We'll be expanding the number of markets where WSET beer courses are available in-person throughout 2024 and beyond.
To register your interest in booking a WSET beer course, please complete the below form, and you'll be the first to know when the first courses are available to book.
}