This page will help make sure your devices are setup and ready to go before your System Check and Exam Setup. Please review each section and follow applicable directions. As a reminder, it is important you complete your System Checks immediately once you have followed guidance.
Candidate Quick Guide
Please review and follow this Candidate Quick Guide webpage before attempting your System Check. This information ensures your devices are suitable and set up correctly and the System Check verifies this. 
Note: Completing your System Check immediately upon receipt and 7 days before your exam allows you plenty of time to find suitable devices and/or seek additional help from your WSET Approved Programme Provider (APP) if you experience troubles during your System Checks. Whereas waiting less than 7 days can be problematic. 
After reviewing and following these sections to ensure your devices are set up and once you click on the system check link or exam link, you will be given simple prompted instructions on how to complete checks and your exam setup. Your exam link will be sent 72 hours (approx. 3 days) before your schedule exam date and time. Your exam date and time will be provided to you by your WSET APP. The starting time of your exam is when you will begin the exam setup. You will be instructed to then begin the exam when the set-up is complete. The exam clock begins when you enter the exam.
To download and print a copy of the guidance below: WSET RI Candidate Quick Guide
Technical Requirements
A primary device and a secondary device are required. To sit a remotely invigilated exam, it is required that devices you intend to use meet the following technical requirements and are set up properly. Supported devices are listed below including a list of unsupported devices.
PRIMARY DEVICE (to take the exam):

Device

Requirement

Bandwidth

1.5Mbit/s.

Tethering is not supported

Browser

Webcam

Maximum resolution of 1280 x 720

Screen Resolution

Recommended resolution 1440 x 900

Microphone

Required

Audio

Required

PC

Windows 8 or higher

Mac

Mac OS X and previous releases

Linux

64-bit Ubuntu 14.04+, Debian 8+, openSUSE 13.3+, or Fedora Linux 24+
Devices not supported for Primary Device:
X Android tablets (Nexus 7, etc.), iOS tablets (iPad, iPad mini, etc.) and Microsoft Surface Pro (and earlier versions).
SECONDARY DEVICE (for recording the exam room):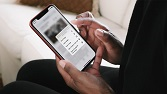 | | |
| --- | --- |
| Device | Requirement |
| Mobile Device | You will need a mobile device or tablet on which you will download the ProctorExam app. Instructions for downloading the app will be provided during the system check process |
| Android device specification | 5.1 or higher |
| iOS (Apple) device | 10.0 or higher |
 Devices not supported for Secondary Device:
X The Google Pixel series, Huawei P30 series, Huawei Y9S and the Samsung Galaxy A3 (2016)
Note: Technical requirements are always subject to change. Last updated June 2022. 
Specific Restrictions
Work related devices
Attempting to use a device and/or a VPN that is intended for work purposes may have restricted access and admin rights installed. Personal devices should be used whenever possible. If you are using a work device, you may find that you are not able to use the platform due to settings and security applied by your IT.  This may cause issues when trying to access the ProctorExam platform and therefore it is recommended to use a personal laptop. Note: We cannot guarantee a successful testing experience if a work device is used.
Ignore system updates after completing system check
To prevent any issues, we advise candidates not to take any system updates once the system check is complete. Please wait until you have submitted your exam.
Territory Restrictions  
It is not possible to take an RI exam within Mainland China or the UAE due to technological restrictions. WSET will not be liable for any costs associated if you choose to take this exam or any RI retakes. Contact your WSET APP if you have any questions.
Device Setup Requirements
PRIMARY DEVICE SETUP INSTRUCTIONS
1. Check if you have the latest version of Google Chrome:
On your computer, open Chrome
Click on the icon in the upper corner that looks like three dot
Click on help
Click on About Google Chrome which will then show your latest version and if up to date or not

To update Google Chrome:

Click on the icon in the upper corner that looks like three dots

Click Update Google Chrome. If you don't see this button, you're on the latest version
Click Relaunch
2. Allow pop-ups for ProctorExam:
Type chrome://settings/content into your Google Chrome browser and press Enter
Click on Privacy and Security
Scroll down and click on Pop-ups and redirects
In 'Allow', click 'Add' and enter

 

https://surpass.proctorexam.com 
3. Install ProctorExam extension/plugin within Chrome to allow screen sharing:
Search for ProctorExam
Click on 'add to chrome'
Click on 'add extension'
(4)  If you are using a MacOS and Big Sur primary device, in order for screenshare to work please ensure you have screenshare enabled by following these steps (Your exam will not work without screenshare enabled)
On your Mac, choose Apple menu  System Preferences, click Security & Privacy, then click Privacy.
Select Screen Recording
If Screen Recording is not selected next to the Google Chrome:

Select the tickbox next to an app to allow it to record your screen
Click on 'add extension                                                                                                                                                                                                                                                                                                                                                                    
SECONDARY DEVICE SETUP INSTRUCTIONS
1. Download the ProctorExam Mobile application
Find the ProctorExam application in the Apple App Store or Google Play store depending on what type of device you are using.
Allow the application to access your camera
Note: During System Check Step 4, with your secondary device's ProctorExam application open; you will scan the QR code showing on your primary device. 

Troubleshooting
If you find that your webcam or microphone or screenshare does not work, please see the below resources that may assist with fixing this:
You can use the following resources to check your equipment is working correctly:
 Microphone – https://www.onlinemictest.com/
Webcam- https://www.onlinemictest.com/webcam-test/ or https://webcammictest.com/