Prizes and Awards
Each year WSET celebrates the achievements of our successful students and graduates with a number of scholarship and prizes. You can view the prize winners for the academic year 2021/22 in the yearbook here. 
​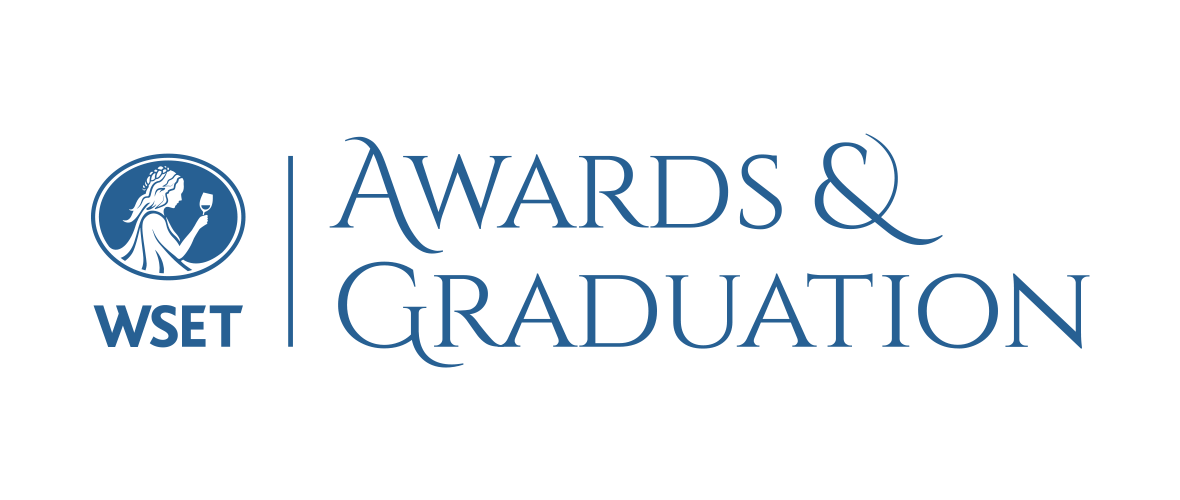 How our Prizes (Levels 2-4) are awarded
​​Prizes are provided by sponsors and Corporate Partners and are managed by the WSET Academic team.
They are awarded for each academic year, which runs from 1 August to 31 July. Candidates who achieve outstanding marks in their examinations may be eligible for a Prize.
Eligible candidates will be contacted by WSET in autumn once all the results for qualifying examinations have been collated.
Click here for a current list of Prizes
(please note, the Prizes are subject to change so please check for updates frequently)
WSET Bursaries
WSET UK Bursary Scheme
WSET operates a bursary scheme which is designed to help potential students in the UK who would otherwise be unable to take a WSET qualification due to financial hardship. Applications for WSET's UK bursary scheme are handled by The Drinks Trust under the Develop initiative.
To apply please contact WSETBursary@drinkstrust.org.uk. 
Bursaries available through third party initiatives
IWC Education Bursary (global except for UK)
The WSET works in collaboration with International Wine Challenge (IWC) who run the IWC Education Bursary. For successful international applicants, the IWC will contribute towards course fees at their local WSET Approved Programme Provider. Support is available for the WSET Level 3 Award in Wines or the WSET Diploma courses. In line with the global vision of both organisations, and with the objective of stimulating diversity and inclusion in education, this bursary is only offered to students who are resident outside the UK.
Contact bursary@internationalwinechallenge.com if you have any queries.
Women of the Vine & Spirits Scholarships (global)
Part of our strategic alliance with WSET Corporate Patron the Women of the Vine & Spirits (WOTVS) Foundation, Ltd. 501(c)(3), provides scholarships to deserving applicants to be applied toward their WSET course fees. The Foundation offers scholarships for all qualifications at the course provider of the recipients choosing.
The WOTVS Foundation provides scholarships and awards for the purpose of helping women advance in their careers in the food, wine, spirits, hospitality, or viticulture industries through education, leadership, and professional development. Providing women with education, resources and opportunities to thrive is the cornerstone of the organization and success. Scholarships are offered to US and non-US residents.
For more information visit womenofthevine.com.
The Equal Measures Project (UK)
Equal Measures is a project focusing on delivering greater equity in the UK drinks industry. Participants from marginalised groups will be given the opportunity to bolster their CV by studying for the WSET Level 2 Award in Spirits. High-performing participants will also be offered the opportunity to study for the WSET Level 3 Award in Spirits. WSET courses will be delivered by WSET Approved Programme Provider, The Mixing Class.
Further opportunities such as Personal Licence courses will also be made available to every participant. Upon successful application the participant will be twinned with a leading industry figure, who will take a vested interest in their professional development, and offer mentorship for a minimum of three months.
Support via Equal Measures is available to those in the UK from Black, Asian, and other minority ethnicities, but also for those from other marginalised groups, such as queer and gender queer persons, those who are neurodivergent, or who face systemic barriers to their progression.
Applications are open throughout the year and are handled directly by Equal Measures in collaboration with The Drinks Trust.

Develop, by The Drinks Trust (UK)
Develop is The Drinks Trust's vocational hardship initiative to combat the significant lack of skilled staff due in the UK drinks and hospitality industries caused by multiple lockdowns, Brexit, a lack of new entrants, and a national talent drain. It intends both to help lift people out of long-term hardship and to grow the UK drinks and hospitality industry workforce by offering people access to industry-relevant courses across mixology, bartending, cider making, brewing, cellar management and wine and spirits training.
Participants can currently apply to complete the WSET Level 1 Award in Wines or the WSET Level 1 Award in Spirits through Develop.
To apply for a course via Develop, participants:
Must be 18 or over
Must be resident of UK with NI number
Must have UK bank account
Must have less than £2000 in your current and savings bank accounts.
Must be able to provide up to 300 words about why the course will help their career
No prior work experience needed
Applications are open throughout the year and are handled directly by The Drinks Trust.

The Worshipful Company of Distillers (UK)
The Worshipful Company of Distillers provides the following annual bursaries for WSET spirits qualifications:
Three Level 3 Award in Spirits bursaries
Eight Level 2 Award in Spirits bursaries
The Drinks Trust administers these bursaries for The Worshipful Company of Distillers and WSET. 
To apply please email nicky@drinkstrust.org.uk