British Master of Wine, Sarah Jane Evans has been announced as the winner of the Wine & Spirit Education Trust (WSET) Outstanding Alumni Award 2017, sponsored by JancisRobinson.com. Evans was voted by WSET's alumni network as the most worthy winner of the award over the other notable nominees Jeannie Cho Lee DipWSET, MW (Hong Kong), Michael Hill Smith DipWSET, MW (Australia) and James Tidwell DipWSET, MS (USA).
Evans will be presented with her award by Jancis Robinson MW at the WSET Awards and Graduation ceremony on 22 January 2018 at the Guildhall, City of London, UK. Jancis Robinson MW has also been announced as the keynote speaker who will address WSET Diploma graduates ahead of the procession.
The WSET Outstanding Alumni Award was introduced last year in partnership with JancisRobinson.com to celebrate a WSET Diploma graduate who is notably contributing to the industry. The nominees were chosen by the WSET International Alumni Advisory Board and Jancis Robinson MW herself. WSET Diploma graduates from across the world were invited to vote for who they thought should win this industry honour.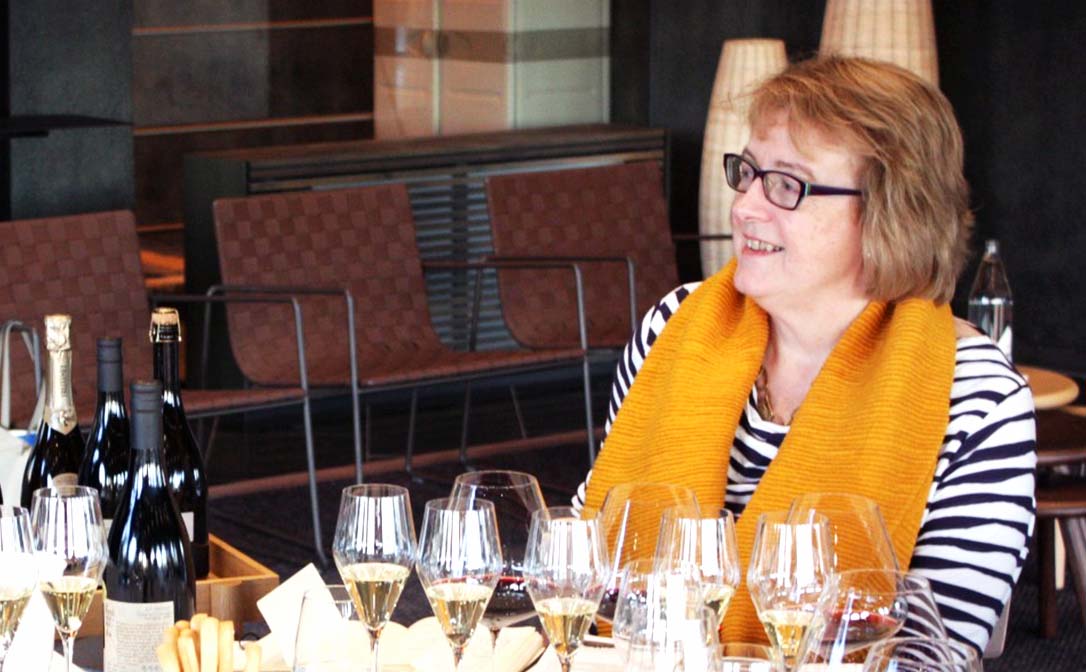 Sarah Jane Evans DipWSET, MW is an award-winning writer and Co-Chair of the Decanter World Wine Awards. Beginning her career in book publishing, she spent a decade as Associate Editor of BBC Good Food magazine. During that time, she was President of the Guild of Food Writers and completed the WSET Diploma in 1998, winning the Freixenet Scholarship. She became an MW in 2006 and won the Robert Mondavi Winery Award for the best results in the theory papers. She was Chairman of the IMW (2014-16). Spain and Sherry remain special interests; she's a member of the Gran Orden de Caballeros del Vino, has received a number of awards in Spain, and is finishing a book on the Wines of Rioja and Northern Spain.
Sarah Jane Evans says, "It was a terrific honour to be nominated for this award by WSET and JancisRobinson.com. I am really delighted to have been voted as the winner of the Outstanding Alumni Award by my fellow WSET Diploma graduates - my WSET education has enabled me to develop my career across many areas of the industry with a global perspective, and the Diploma was the perfect stepping-stone to my achieving the Master of Wine qualification seven years later. With hundreds of new WSET Diploma students graduating across the world each year, I look forward to celebrating many new generations of outstanding alumni to come."
Jancis Robinson says, "All of the team at JancisRobinson.com congratulate Sarah Jane on winning this year's Award. She is a worthy winner with a truly international reputation and has fingers in a number of important pies. We particularly admire the way that she spans the often yawning gap between food and wine. Let's have more like her!"
Hosted for the first time by new WSET Honorary President, Steven Spurrier alongside WSET Chief Executive, Ian Harris, the WSET Awards and Graduation ceremony is set to attract over 500 guests including industry leaders and influencers. 440 WSET Diploma graduates from around the world will be honoured, marking their success as one of just over 9,000 people in the world to have ever held the accolade, and outstanding candidates for the 2016/17 academic year will be presented with awards in recognition of their achievements.
To follow Sarah Jane Evans on Twitter, click here.