The Wine & Spirit Education Trust (WSET), the largest global provider of qualifications in the field of wines and spirits, has welcomed CHM (CitySmart Hotel Management) as the first ever Approved Programme Provider (APP) in Vietnam to offer its wine courses.
Demand for wine and spirit education is rising, with WSET global candidate numbers up 18% in the 2015/16 academic year and course registrations continuing to show strong growth this year. Following increasing interest from the wider community of wine and spirits lovers, CHM has joined WSET's global network to cater to Vietnamese wine and spirits professionals and enthusiasts, with courses in Hanoi and Ho Chi Minh.
As a WSET APP, CHM now provides WSET's Level 1 Award in Wines and Level 2 Award in Wines and Spirits. WSET Level 1 Award in Wines gives a hands-on introduction to the world of wine in an interactive and relaxed atmosphere for beginners. The course covers the basics of wine types and styles through sight, smell, and taste, as well as how to store and serve wine and pairing food with wine. WSET Level 2 Award in Wines and Spirits is a beginner to intermediate course exploring the major grape varieties and the styles of wines they produce as well as important wine regions in which they are grown. Participants also learn about key classifications and labelling terminology and are given a basic overview of the key categories of spirits and liqueurs.
Ian Harris, WSET Chief Executive, says, "As the global leader in wine and spirits education and qualifications we are striving to offer courses through Approved Programme Providers in every market that shows potential and desire for further wine and spirits knowledge. Vietnam offers an exciting opportunity for us and we're proud to have CHM join our network to cater to the wider Vietnamese community of wine and spirits enthusiasts."
It is an honour for us to start the prestigious WSET courses in Vietnam, where there is clearly a demand for quality international wine education, not only for trade professionals but also for the fast-growing wine enthusiast segment. We are seeing a very positive response to this project, and we will commit our efforts and passion to contribute to development of wine culture in Vietnam.
Thomas Chan, owner of CHM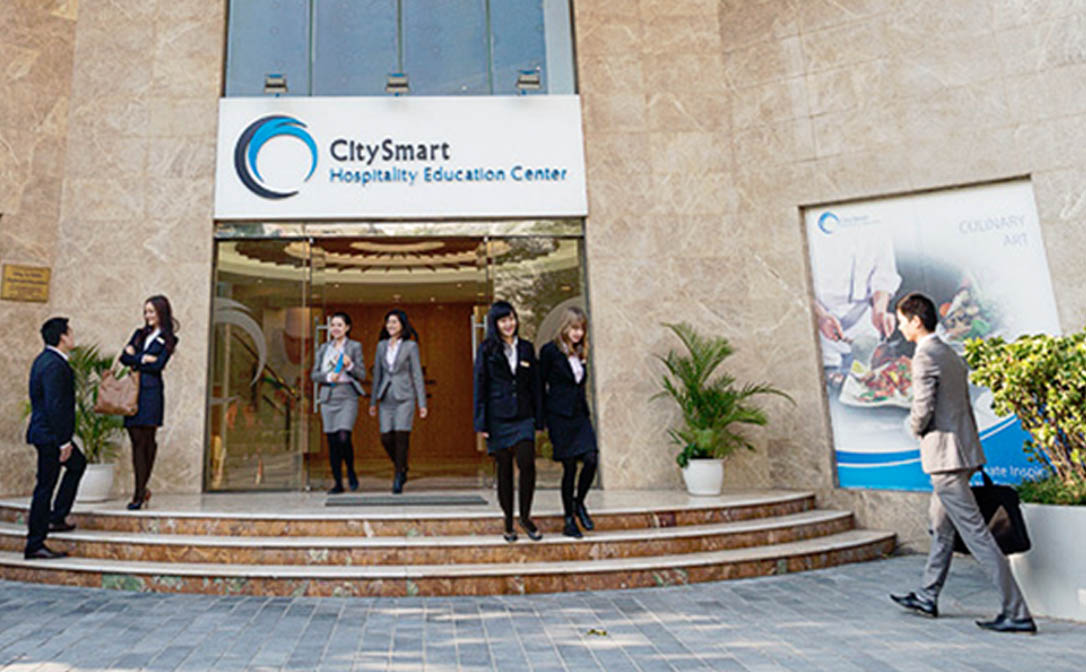 Alex Thinh, Wine Training Director and Sommelier, comments, "The boom in wine consumption in Vietnam requires people who work in the wine industry to get more wine knowledge. The launch of WSET courses in Vietnam presents a great opportunity for the local wine community. As a certified WSET professional, I am very happy to see WSET education coming to our country."
To learn more about CHM or to view upcoming course dates and book a WSET course at the centre visit chm.edu.vn. Please note courses are conducted in English.
About CHM
Founded in 2012, CitySmart Hotel Management (CHM) set out to become the leader in hospitality education in Vietnam. It prides itself in being the first international hospitality centre in Vietnam to take students beyond the classroom walls, with internationally recognised qualifications combining career focused programs with theoretical and practical training.