WSET are thrilled to announce that the Consorzio per la Tutela dei Vini DOC Bolgheri e DOC Bolgheri Sassicaia has now been confirmed as a Bronze Corporate Patron, the first-ever Italian appellation to become a WSET Corporate Patron.
The consortium for the protection of DOC Bolgheri e DOC Bolgheri Sassicaia wines was founded in 1995, not long after the government issued regulations to the production of red wine. It is officially recognised by the Italian Ministry of Agriculture, Food, Forestry Policies & Tourism for the promotion, protection and management of Bolgheri and Bolgheri Sassicaia wine appellations.
In 2014, the Ministry gave the consortium the highest level of recognition, to operate erga omnes, or on behalf of all producers. It is made up of 60 members, which represent over 97% of the total acreage.
The Bolgheri and Bolgheri Sassicaia regions are located in Maremma, south of Livorno, Tuscany. The name Sassicaia comes from "sasso" the Italian for "stony", which is a characteristic of the vineyards that first began to grow the Cabernet Sauvignon and Cabernet Franc grapes.
Sassicaia is particularly famous for its first vintage release in 1968, labelled as one of the first-ever "Super Tuscan" wines.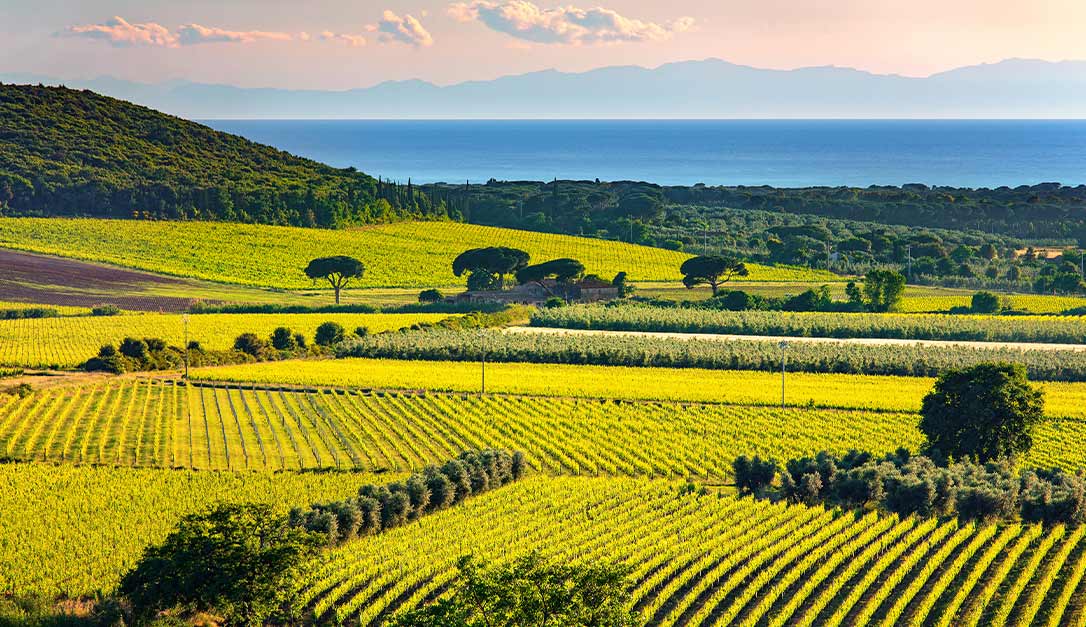 Today, Bolgheri Sassicaia is the only wine from a singular estate to have its own Denominazione di Origine Controllata (as a sub-zone of the Bolgheri DOC).
As a Bronze Corporate Patron, Bolgheri and Bolgheri Sassicaia becomes part of a group of organisations that have partnered with WSET in recognition of the essential role WSET plays in the drinks industry.
The Corporate Patronage programme provides WSET, as an educational charity with the support to give accessible, best-in-class, education and qualifications to inspire and empower the world's wine and spirit professionals and enthusiasts. Through the programme, WSET works with its partners to add value to their businesses through its expertise and a range of benefits.
Ian Harris, WSET Chief Executive Officer, commented: "I am delighted to welcome the Consorzio per la Tutela dei Vini DOC Bolgheri e DOC Bolgheri Sassicaia on board as a WSET Bronze Corporate patron – our first from Italy. With thirteen course providers and more in the pipeline, Italy is becoming an increasingly important market for WSET."
He continued: "It is now one of our top 20 global markets with the Italian trade increasingly recognising the value of a WSET qualification. We look forward to working in partnership with the Consorzio over the next year."
Albiera Antinori, Bolgheri and Bolgheri Sassicaia President, added: "It is a great honour to be the first Italian patrons of the WSET, the leading global institution for wine education. In recent years as a Consorzio (the official body of the appellations Bolgheri and Bolgheri Sassicaia DOC), we have been giving the opportunity to our producers to take several WSET courses and to improve their vision and their knowledge about the major terroirs of the world."
She concluded: "This knowledge is a factor of paramount importance, and supporting WSET activities means for us to sustain and promote the culture of our beautiful world."
---
Related content: