Bordeaux Wine Campus has been authorised by WSET Awards to offer the WSET Level 4 Diploma in Wines and Spirits in one of the world's leading wine heartlands.
Bordeaux Wine Campus is the second WSET Diploma Centre to be approved in France, alongside Esprits-de-Vins in Macon. There are now a total of 33 WSET Diploma Centres across the world, nurturing over 400 candidates through WSET's flagship qualification each year. As WSET's highest qualification, the Diploma is recognised globally as one of the most distinguished achievements in the sector and universally viewed as the stepping stone to the Master of Wine qualification.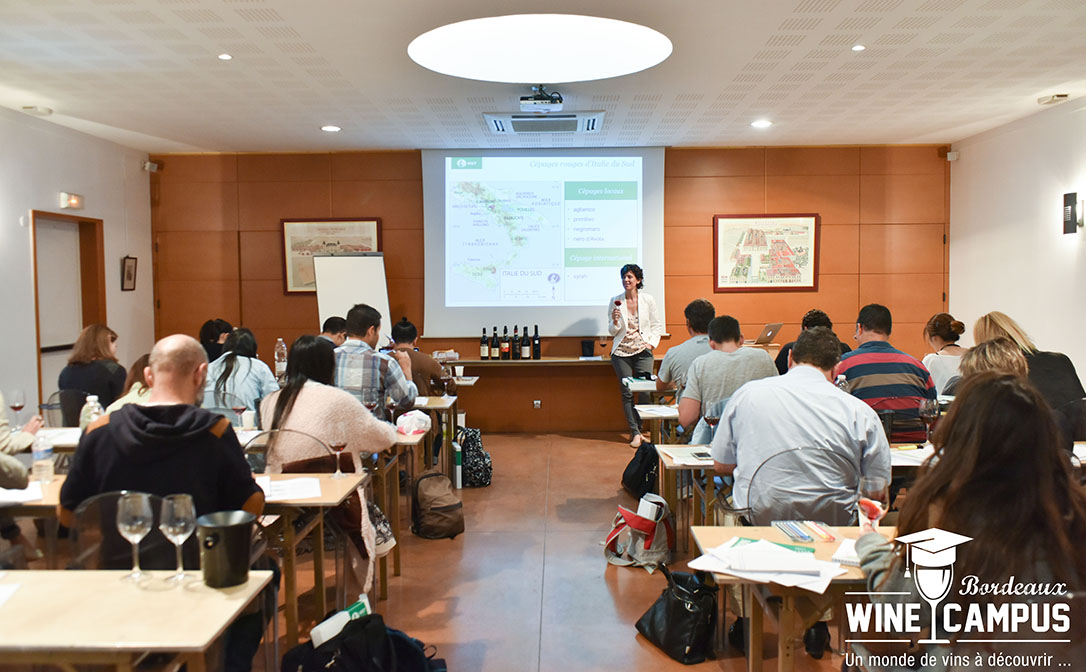 Bordeaux Wine Campus classroom
Fanny Darrieussecq, Director of Bordeaux Wine Campus, says, "Bordeaux Wine Campus is extremely honoured to become one of the few wine schools in Europe approved to deliver the WSET Diploma. We created this exciting program following two missions. The first was ensuring the highest pedagogical standards thanks to a great team of worldwide recognised lecturers. The second was creating an attractive programme where classes would be coupled with educational field trips. Being in a region that is one of the cradles of world wine culture is a great opportunity and we want to give our students the chance to meet leading figures from the industry as well."
Nick Pead DipWSET, WSET International Development Manager – Europe, comments, "Bordeaux is one of the most important centres of wine knowledge in the world, so we are excited to be able to offer WSET's flagship qualification in the region. WSET student numbers in France have shown dramatic growth over the last few years and Bordeaux Wine Campus has been instrumental in promoting WSET courses in the Bordeaux area. We are delighted that it will now be able to offer its students the chance to study WSET qualifications to the highest level."
Bordeaux Wine Campus became a WSET Approved Programme Provider in 2009 and now offers all levels of WSET's wine and spirits qualifications. As an exemplary WSET education provider, Bordeaux Wine Campus was chosen out of a list of over 700 WSET Approved Programme Providers as a nominee for the prestigious WSET Educator of the Year Award 2017.
For more information about the WSET Diploma click here or to find a course provider in France please visit our Where to Study page.