For Monica Samuels, growing up in a multicultural environment and being raised on a Japanese-fusion diet planted the seed that would lead to an unshakeable interest in sake. Drawing upon a wealth of experience within the industry, she tells WSET about the changes that she has witnessed and shares her predictions and advice for the future. 


You've amassed over 10 years' experience in the sake industry – how did your sake story begin?
When I moved to New York City I immediately began working for the SUSHISAMBA restaurant group, which celebrates the flavors of Japan, Peru, and Brazil. Being multicultural myself and growing up eating food that was Japanese, but heavily influenced by California cuisine, this kind of mixing of cultural influence really resonated with me.  
At that time, the restaurant had one of the most prolific sake lists in the country, and it became a fun challenge to talk guests into trying something new that would redefine their prior beliefs of what sake was and could be. Seeing the effect that sake had on food and how it could be more versatile than wine at times was what really pulled me into this category.
As National Sales Manager for Vine Connections and previously as Sake Brand Ambassador for Southern Wines and Spirits, what changes have you seen in Sake consumption across the USA?
The most significant change that I've seen is that today, in any big city in the US, fine wine retailers will carry some premium sake. 10 years ago, retailers might carry one or two for the rare customer looking for sake as an ingredient for a recipe or to throw a sushi party, but now in all 50 states I'm seeing retailers dedicate sections of their stores to sake and offer a much broader selection, treating it more like a wine.
The other significant change is that restaurants are moving  away from hot sake machines.  Although boxed wine was not something often seen in restaurants, 18L boxes of "hot" sake on top of heating machines were ubiquitous 10 years ago! Now, restaurants are taking a much more refined approach to warming sake based on the character profile and the food pairing, or serving sake chilled in wine glasses.
Seeing the effect that sake had on food and how it could be more versatile than wine at times was what really pulled me into this category

.
Drawing on your experience as a former sake sommelier, what tips do you have for getting consumers engaged and excited about sake?
Consider the consumer and what they generally like to drink – someone who gravitates towards IPA beers is going to have a very different palate for sake than someone who favors New World Sauvignon Blanc!
I also think that establishing a comfort level with the consumer is important, first and foremost. Although the range of serving vessels and serving temperatures for sake is fascinating and eye opening, for a wine drinker who is afraid to dive into the category, a ginjo sake with wine-like aromatics served at a white wine temperature in stemware might be a good place to start.
You helped develop the WSET Level 3 Award in Sake, why do you think sake qualifications are important and who should be doing them?
I think the international "sommelier culture" has reached a point that no one could predict. Not only are there wine and sake sommeliers but there are experts in tasting beer, tea, water… even mustard, I recently learned. So the need for a certification that is universally acknowledged has definitely arisen through this "sommelier boom" that we are experiencing.
The challenge with developing expertise in the sake industry is that the premium sake is still so young, and the industry is constantly changing. Not only that, but there are so many grey areas, where depending on which brewer you speak to, you might get completely different answers to what might seem like a very simple question. On top of that, much of the educational materials available in sake are only in Japanese.
I think that the WSET Level 3 Award in Sake accomplishes multiple objectives: a) "levelling the playing field" of sake so that it is taken as seriously as wine and spirits by the professional beverage community; b) offering concrete data on sake production and a Systematic Approach to Tasting that is digestible to people coming from the world of wine. I think that the Level 3 Award in Sake is appropriate for anyone building a sake program, whether for restaurant , retail, or sake sales professionals.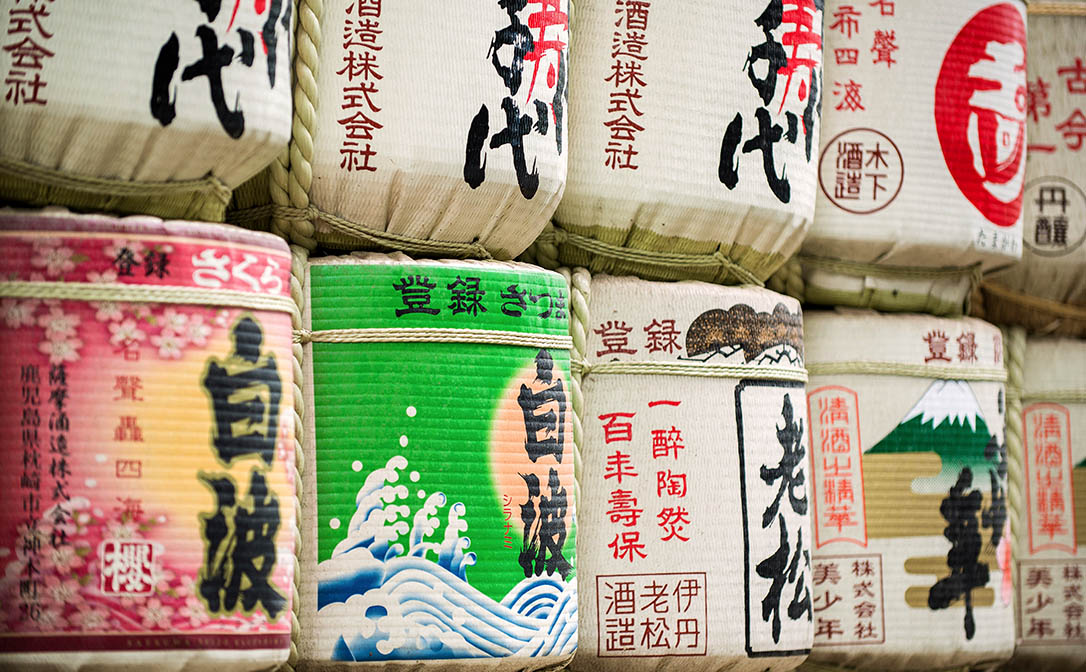 Sake can be a daunting prospect for consumers
What do you predict for the future of sake?
I hope that there will be more collaboration to build awareness of sake in export markets. Right now there are so many importers competing with each other for the same demographic of sake drinkers, which can lead to cannibalizing each other's business instead of growing the category. Looking at organizations that market wines based on region or grape varietal, I think we need more of that type of coordinated marketing in the sake world.
I think that we will also see more sake producers emerge as well known, reliable brands that consumers can trust and depend upon. Right now, I know that a lot of sake drinkers feel like they are taking a stab in the dark when looking at a sake menu because there are almost no names that they can recognize or remember.
So overall, coordinated marketing is essential to making sake a truly prominent category that can stand alongside wine and spirits. Right now there is a bit of a disconnect between sakes that are aggressively marketed towards a foreign audience and risk losing integrity or authenticity, and sakes that are almost obscure in the lack of English or eye catching labels.
What advice would you offer those embarking upon a sales career within the sake industry?
With sake, there are so many more things a sales person must keep in mind - properly merchandising an item in a retail shop, finding the right place on a wine list in a restaurant, guiding customers about serving vessels, size of pour, language that waitstaff should use at the table, and so on. I find this process very rewarding, and it is a great way to establish trust and partnership with your customers.  
I think that what is unique to sake is the importance of being there with your customer every step of the way to ensure success with the category. It is certainly easier to sell other categories of wine and spirits with proven sell through, as once the sale is complete the reorder is all but guaranteed.  
The other piece of advice is patience. We will not wake up tomorrow and see all wine drinkers embracing sake, no matter how hard we try today. Celebrating and building inspiration from small victories is what's kept me chipping away at this category for so many years, despite the inevitable setbacks.
This Q&A was prepared for #WSETweekUSA as part of our #grapetograin series.