Recently announced as the first female US winemaker Master of Wine, Nova Cadamatre tells WSET how her qualifications have influenced her approach to making wines and her hopes of demystifying the trade through her writing.
What inspired you to go into winemaking over any other area of the industry?
I was originally inspired to go into viticulture. I love growing plants and vineyards were a great way to make a career out of my love of horticulture. I majored in viticulture and minored in enology at Cornell but once I got out into the world, I ended up in winemaking full time. I love being able to produce grapes from a vineyard, then bring it to the winery, and make a wine which I can then present to customers. It's my favorite thing about this industry.
Has the knowledge you've gained from doing the WSET Diploma and Master of Wine influenced the way you approach making your wines?
Absolutely! I can look at winemaking from a much more global level and I think it has drastically expanded my creativity when it comes to crafting wines. With the knowledge that the WSET Diploma and the MW have given me I am able to apply different techniques from around the world to specific situations in a new way. One of the fun things I'm doing this harvest is barrel fermented Blaufrankisch from the Finger Lakes. It looks great right now. I'm applying winemaking techniques used in Australia, Bordeaux, and California to a variety usually grown in Austria. I don't think I would have been able to think this far outside of the standard winemaking box if I hadn't had the global exposure that the WSET and MW provided.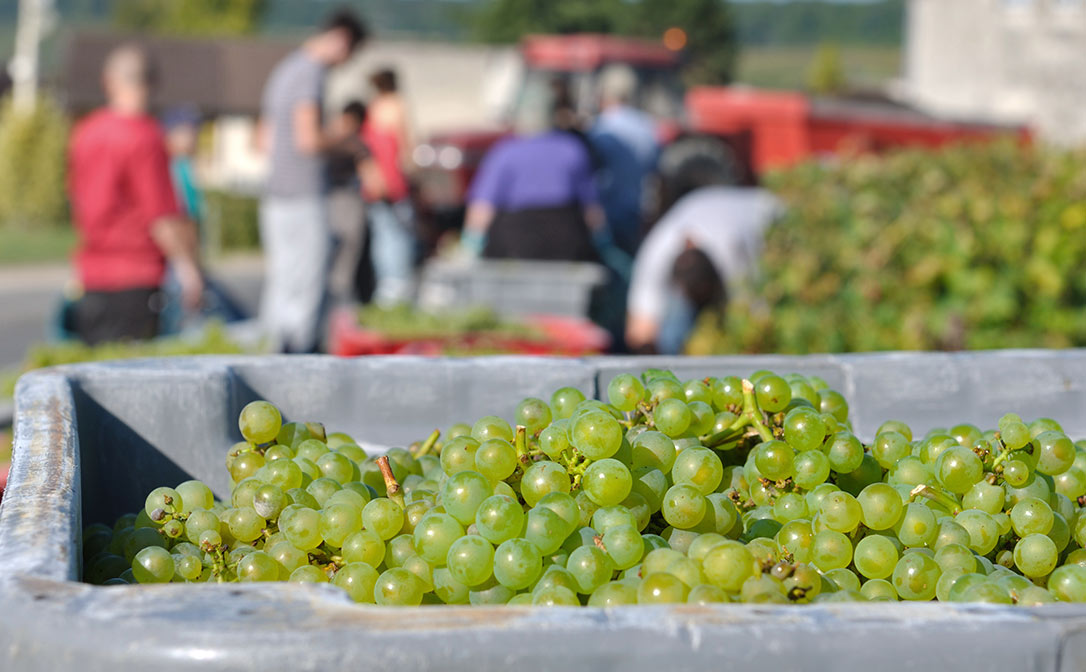 From natural, bio and organic to blue and orange, we hear a lot about new trends in winemaking. Do you believe traditional methods will always reign or will innovation take over?
I think there is space for both innovation and traditional techniques in our industry. It's such an exciting time and there is so much good wine available to the consumer. There are consumers who value the craftsmanship that goes into winemaking at the high end and there are consumers who want to try the next "new" thing.  Our challenge, as winemakers, is to determine which group we are serving, which group we want to be serving to, and adapting as needed. That's also not to say that there isn't room for innovation on traditional techniques. We must keep pushing the boundaries in pursuit of making great wine.
You have worked at some of the most notable wineries in the US. What advice would you offer to someone hoping to start a career in winemaking?
The first is to get experience in a cellar or vineyard before going to school. This path is full of long hours and strenuous work and it's not always the romance that people see from the outside. Get an internship early to make sure you really want to be in this part of the industry before investing in college. Once that is assured and school is completed to set a theoretical foundation, get experience from as many different winemakers as possible early in your career. There are always more than one or two ways to do anything and by keeping an open mind and exploring all options, you put so many tools in your experiential toolbox for the future, when you will eventually be calling the shots. Don't be concerned if you get conflicting advice either. File both away and eventually, after many years, you'll know which you agree with and which you don't.
I don't think I would have been able to think [so] far outside of the standard winemaking box if I hadn't had the global exposure that the WSET and MW provided.
In addition to winemaking, you also write an award winning blog. How do you think blogs and social media have facilitated consumer interest in wine?
Wine can be such an overwhelming thing for so many people. I started my blog almost a decade ago now to be able to demystify some of what we do as winemakers. Knowledge is the key to helping customers gain understanding of why they should care about if a vineyard was hand or machine harvested. I wanted a way to help. It's amazing how far it has come. I think I only had 20 views in a month during my first year and now that has really expanded. It's still small by mainstream website standards but I made the Excel wines Top 100 for wine websites in 2015 so that was exciting! It's hard to find time to blog now but I still try to get a story up once a week at www.novacadamatre.com. I'm working on a book now as well so that is taking up more of my limited writing time.
If you're interested in learning more about a career in winemaking, read Nova's full article 'So you want to be a winemaker' here.