Angus Winchester is former global ambassador for Tanqueray Gin and a spirits industry champion winning titles including Best International Brand Ambassador 2012, Golden Spirit Award 2014 and Best Bar Mentor 2016 at the Tales of the Cocktail Spirited Awards as well as Wine Enthusiast Best Mixologist 2012. He talks to us about the role of education in the industry and leading Bar Convent's first international foray to Brooklyn.
What ignited your passion for spirits?
My first real job was in a Mexican restaurant in Oxford, UK in 1988. The General Manager was an ex-London bartender and he brought with him a love for — in those days — obscure spirits like Makers Mark, Suze and Orendain tequila. He showed me that spirits were not just a good way of getting drunk but a person's life's work and that we needed to act as the Master Distiller's representative. Plus, we felt cool because we had this stuff and others didn't.
In a career that has seen you move from bartender to instructor to consultant, winning multiple awards along the way, what led you to focus on education?
My father is a writer, so I have always had a healthy respect for academia but also, I realised that by educating people I would amplify my love for the industry. It also enables me to help far more people – both guests and fellow bartenders.
Having been in the bar business for 30 years, how have you seen the role of education influence the industry?
Oh for sure… education influences both staff and guests. Bars are brand-driven environments and companies have realised that bartenders and servers are the ultimate salespeople in that they are the last in the chain and can make you love or hate a brand. Back when I started bartending, brands offered branded glasses and ashtrays. Now it's meeting the Master Distiller or Global Ambassador.
Following the success of Bar Convent Berlin, what can visitors expect from the first Bar Convent Brooklyn?
Bar Convent Brooklyn is a trade show as opposed to a cocktail festival but the same elements remain – exceptional education, new products and networking.
The event provides bar and beverage professionals with opportunities to hear from peers and learn about new trends, techniques and products in the domestic and international markets. It will also include exclusive features, such as taste forums, demonstrations and education sessions from international as well as domestic industry experts, including several WSET educators. A curated selection of purveyors of premium spirits, mixers and bar equipment continues to join the list of exhibitors, as well.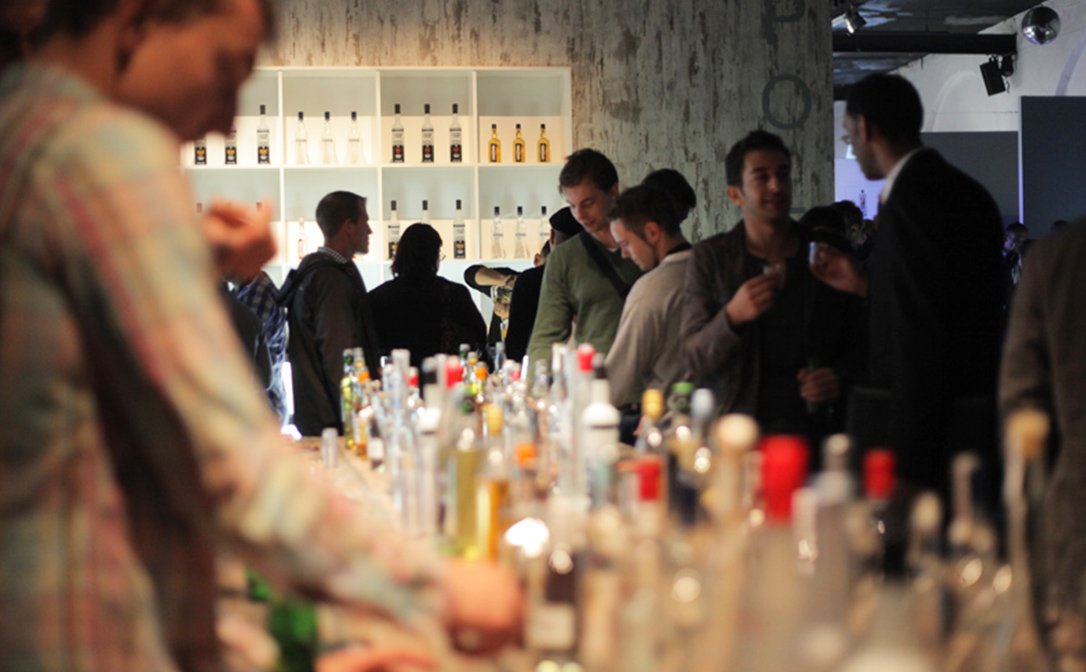 Image of Bar Convent Berlin by Bar Life UK
Your bar, The Embassy in Brooklyn, will showcase a library of cocktails from around the world. Where in the world is your favourite place for cocktails?
Tricky one! I love the Australian attitude and scene, London is the most significant cocktail city on the planet, but New York combines it all – hence why I am opening there. But whereas cocktails used to be a western phenomenon, they have now gone global and it's getting very exciting.
WSET is the official Education Supporter of Bar Convent Brooklyn and will be putting on a series of foundational sessions in the Tasting Room over 12 and 13 June. Visit the website for more information and to register to attend.