A career in distributor sales can be a rewarding path that allows you to learn the business of the beverage industry and form relationships with many different people and firms. But what does the job actually entail? And how do you land such a role?
The Structure of Distributor Sales
In many cases, consumers outside the industry may not even realise the breadth and depth of opportunities in distribution, because distributors are often the "backstage" professionals in the business. Consumers' experiences are shaped primarily by retailers, bars and restaurants at the point of sale, and by the suppliers through marketing of the brands they produce. Distributors often bridge the gap between these two parties. As an example:
Supplier
A major supplier produces their brand of Blended Scotch Whisky, in Scotland. The supplier does marketing for the brand, creating consumer awareness around the world. The supplier ships their whisky to all these markets.
Distributor
In many of those markets, there exist distributors who specialise in logistics and sales in their specific region. They receive the Blended Scotch Whisky from the supplier and warehouse it in their territory. They employ sales and marketing teams to work with many retailers and bars and restaurants, fulfilling their orders for products.
Retailer
Liquor stores, bars, and restaurants order the Blended Scotch Whisky, which they in turn sell to consumers.
There are many different varieties of this "three-tier system" around the world, based on the laws of the market. But where it exists, the distributor tier provides a significant benefit to suppliers large and small. Their expertise in their region is invaluable as they have existing relationships with individual retailers, and they generally have their own logistics in place for fulfilling local orders.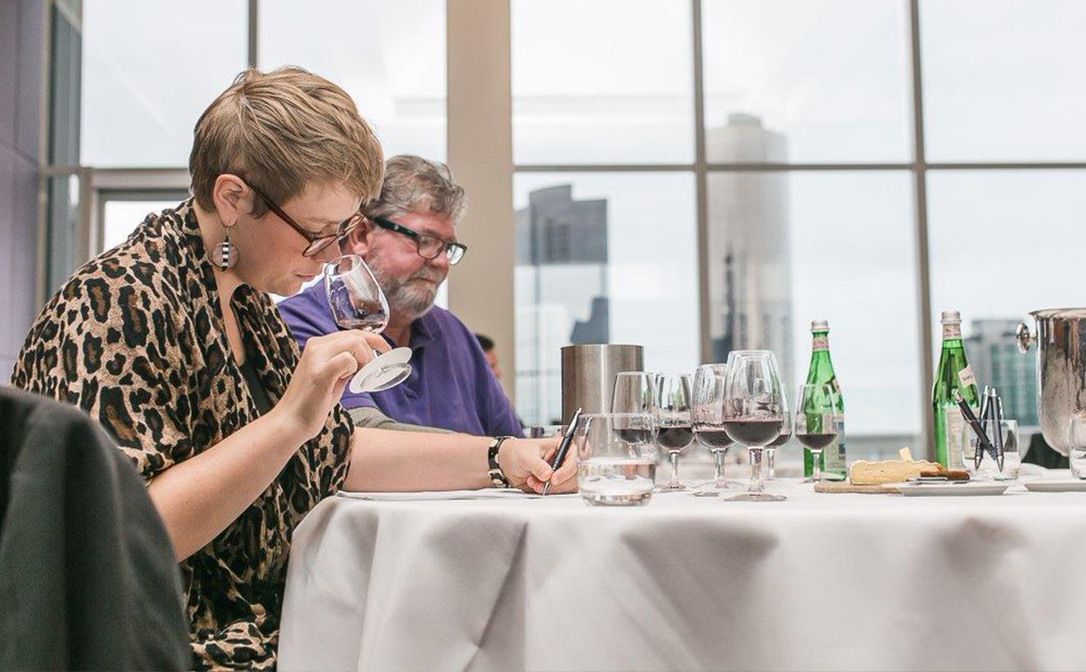 Trish Lorimer DipWSET, National Accounts Manager for Negociants UK
The US is one of the best examples in the world, with extremely firm laws providing for the three-tier system. Working with US distributors allows suppliers to focus on what they do best, producing great products and marketing them to consumers, while their distributor partners worldwide handle all the "blocking and tackling."
Other markets are significantly open, such as the UK. Trish Lorimer, National Accounts Manager for Negociants UK says, "There aren't rules governing what sort of business can import, or sell directly to the consumer, so as long as you have a license and pay the relevant duty/tax, there's nothing to stop a distributor selling direct to the consumer, or even a bar or restaurant importing directly themselves. The UK is a dynamic major importer with relatively low costs to entry – certainly vs. the US!"
Types of opportunities in distributor sales
While distributor sales professionals aren't always the most visible part of the beverage alcohol industry, the career opportunities that exist in distribution are many! Here are some of the jobs you typically find in distribution:
Sales Representative
Most distributor sales representatives earn commission on their sales within a region or account universe. For many, this is the most exciting opportunity because it means working with many different retailers daily, consulting on their needs, and selling a wide variety of products. As a result, distributor sales reps must have a very broad knowledge of product categories, along with great salesmanship.
Merchandiser
Many distributors have specialists who are responsible for making products look great in stores. For example, a sales representative might sell 20 cases of a product to a store. A merchandiser would help the store receive the product and create an attractive display with the cases and signage. The merchandiser role is often a great entry into the business because it initially does not require strong product knowledge but does require creativity and attention to detail.
Sales Manager
There are many kinds of sales managers, not just the traditional kind who manage a team of sales representatives, and all distributors will have their own teams, usually in a combination of roles. Key account managers work with a specific list of usually high-end accounts, supporting the sales representative and doing specialised work usually requiring knowledge of fine wine and spirits. Portfolio managers work closely with one supplier and specialise in their specific portfolio that the distributor sells. Yet another type of manager might focus on nightclubs or national accounts.
Trade Marketing
Even though most of the brand marketing is the responsibility of the supplier, distributors often have trade marketing managers who help to set pricing and strategy for products in the market. Product knowledge is important for these employees, but they especially need to be proficient at managing pricing, inventory, and other technical aspects of business.
With increased consumer savviness, deeper knowledge of wine and spirits is an absolute must. WSET provides the perfect backbone of that education.
Brian Federman, Director of Education and Account Development at Brescome Barton
How do you start a career in distributor sales?
There are many "first jobs" available, but your path is most likely to be influenced by your previous experience, and your level of knowledge. Before I came to be Director of Business Development - USA for WSET, I worked for a distributor for seven years. I had spent several years working in restaurants, with my last position in hospitality being general manager of a restaurant. While there, I utilised my network to learn of a position for a spirits specialist manager with the top distributor in my state.
Trish Lorimer's path began in a similar place, the on-premises trade of bars and restaurants, where her interest was sparked leading to a WSET course. "This was my way in to my first junior industry role with an agency/distributor. I learnt a lot commercially and from exposure to multiple retail accounts which gave me the skills to move to a trainee wine buyer role with Morrisons. I was promoted to buyer in this role before being recruited by Coles Liquor and moving to Australia as a wine sourcing manager." Every step along the way, Trish was building on skills and knowledge, which has culminated (so far!) in her current role as National Accounts Manager for Negociants UK, who specialise in Australian wines.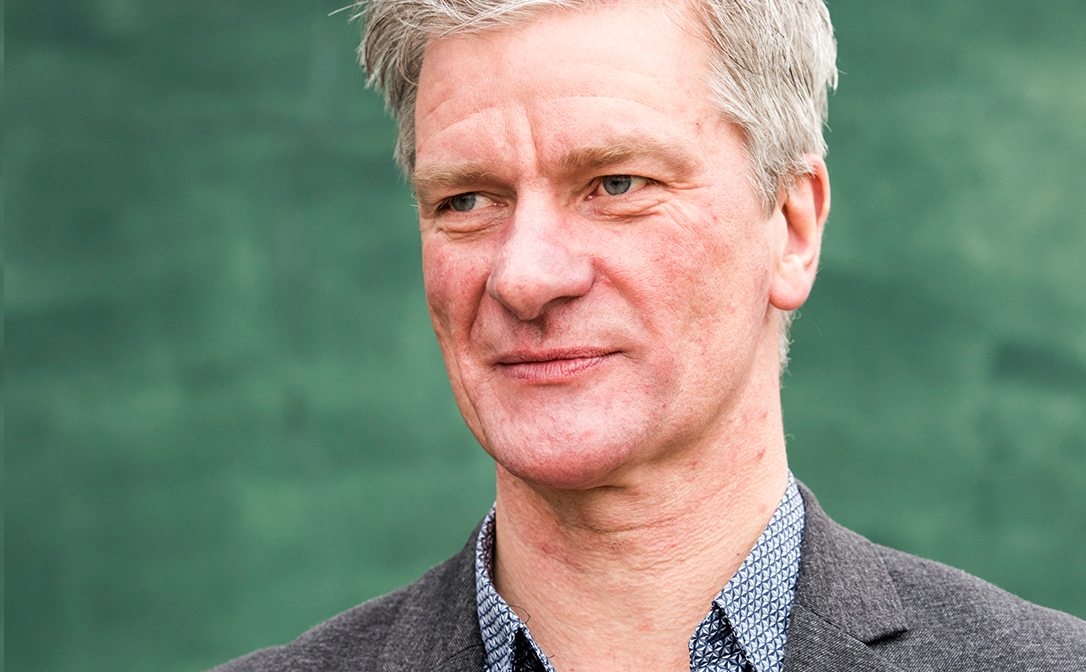 David Cartwright DipWSET, Director of Seckford Agencies 
For David Cartwright, Director of Seckford Agencies in the UK, his path began in the off-trade, where he was in wine retail with an independent merchant before moving into various sales roles. "The retail position meant I appreciated what my customers had to go through – the real nitty-gritty of running a small business." David worked with, and for, the likes of Freixenet, Moёt & Chandon, and Diageo, all "blue-chip names, but who appreciated the combination of hard work and enthusiasm."
More people than you might think get their start in distributor sales by driving a truck or working in the warehouse. It's a good strategy to "get your foot in the door" and take advantage of the fact that many businesses like to promote from within. Many distributors offer educational opportunities for interested individuals to give them options for advancing their career with the company.
What skills and qualifications do you need?
David Cartwright identifies a key skill for anyone interested in a career in distributor sales as "listening, and constantly challenging the norm." For David, studying a WSET qualification also helps to build a base of knowledge. "This will build confidence and hopefully produce a degree of authority and expertise that's appreciated by clients worldwide. In addition, the ability to build a like-minded network with similar outlooks is a huge benefit. Some of the students I studied with in the 1980s are still in my wine network to date!"
Trish Lorimer agrees, "My WSET qualifications have been a great help at every stage of my career. For my first job, my Level 2 Award in Wines and Spirits signalled to employers that I had the necessary level of knowledge and gave me the foundation and building blocks to learn quickly once I was in role. As I've progressed and studied Level 3 Award in Wines and the Level 4 Diploma, the comprehensive grounding has given me a great global context when working in different markets and made me a more rounded professional." Trish also underscored the importance of learning to taste wines systematically. "In our industry it's part of the negotiation, so to be credible you need to be able to do it well."
Writer of the piece, Dave Rudman, WSET Director of Business Development - USA
Brian Federman, Director of Education and Account Development at U.S. distributor Brescome Barton, emphasises that education lays the foundation for success in the role. "With increased consumer savviness, deeper knowledge of wine and spirits is an absolute must. WSET provides the perfect backbone of that education. At Brescome Barton, we have encouraged all our sales representatives and managers to participate in WSET spirits education. Not only have the results been tangibly fabulous, but the feedback from our sales team, both tenured and new, has been universally wonderful."
Distributor sales offers career opportunities all over the world as markets emerge, develop, and as the number of producers and products coming to market continues to increase. Building your knowledge and network through WSET qualifications and understanding the structure of distributor sales in your market is crucial to breaking in.
Article prepared by
 

Dave Rudman, WSET Director of Business Development - USA.