The wine industry is attractive for many seeking employment or a change in their careers. Amongst its attractions are an exciting, fast-paced environment, visits to stunning locations and the definite perk of sampling the products - to name but a few. And right now is a great time to enter this industry, as the world of wine is rapidly growing and expanding.
According to the USA Bureau of Labor Statistics, the number of jobs in wineries increased by 153 percent from 2001 to 2017 (from 25,000 in 2001 to more than 64,000 jobs in 2017). Wineries continue to crop up across the country, with their number exceeding 4,300 in 2017 (in comparison with a modest 1,000 in 2001). On the spirits side, the $44 billion US market is projected to grow 6 percent each year through 2022, promising ample job opportunities.
As the industry grows, it is also becoming more competitive as an increasing number of people look for careers in this ever-evolving sector.
We asked our in-house specialist and Director of Sales, Spirits, Wine, and Beer, Rachel Doueck, to elaborate on factors and qualifications that can help you stand out from other applicants and land a job in wine and spirits.
Any wine and spirits training or certification is very helpful
When looking to jump-start your career in wine and spirits, you might consider investing in advancing or learning new skills by enrolling in a training program. The Wine & Spirit Education Trust (WSET) offers four levels of courses and qualifications, which are globally-recognized and will add more credibility to your résumé and job application. The Court of Master of Sommeliers (CMS) offers qualifications from Introductory Sommelier Certificates to Master Sommelier Diplomas.
Find out more about your qualification options here.
Pay attention to what consumers are purchasing
Coming from within the industry and looking for a new career in wine or spirits, you'd naturally think to target one of the leading suppliers or brands. However, Doueck says there are a lot of wine and spirits companies that fly far below the radar. To identify those companies, focus on what brands and products the consumer is gravitating towards. Millennials have very limited brand loyalty, but they value quality, premium brands and are very health conscious. Gen X will likely follow suite, while older generations have a different mentality. Consider all these factors when identifying the right spirits or wine company to target.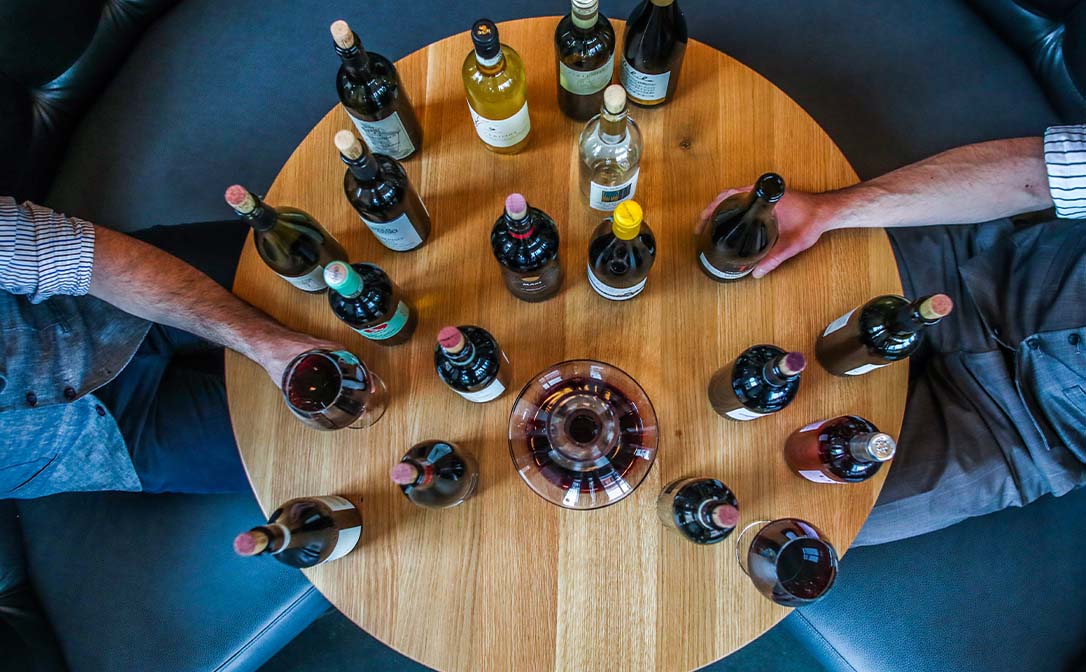 Start off in hospitality or a related field
If you are new to the industry and have no prior experience working for a wine or spirits company, a good option for you to consider is hospitality or a related field. No matter what vertical you are in, understanding the consumer and product dynamic will make a difference in your ability to assimilate a role quickly and understand how suppliers, importers and distributors operate.
If they are looking to hire specifically on the sales side, many wine and spirits companies don't necessarily hire people who have industry experience - but tend to give their preference to someone with a hospitality background. Skills acquired by those candidates can easily transfer into spirits and wine.
Forbes also made a list of other career paths available in wine for any type of skills, personality or work approach. For example, if you are an extrovert who enjoys interacting with people, you might want to consider tasting room staff or hospitality positions. For those who are more on the introverted side but possess a keen eye for detail and an education in viticulture, biology, or chemistry, then lab technician jobs may be a better fit. The list has a few remote career options available to you if you don't live in a state rich with wine soils and don't want to relocate. Read the full list here.
It's important to keep in mind that the wine and spirits industry is expansive and supports millions of jobs globally. In other words, there are countless possibilities that can be broken down into general categories that include production, hospitality, retail and the supply side of things - which takes in sales, marketing, logistics, distribution and finance.
Think you have what it takes to work in the wine and spirits industry? You can find opportunities across the USA at BevForce.
The article written by Polina Meshkova, ForceBrands.